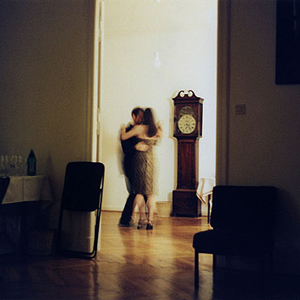 Ladies and gentlemen, grab your partners and take to the floor for the Dance Issue...

We're a bit behind schedule again, for which we can only offer our humble apologies. Part of the reason is that it has taken us quite a long time to accumulate a good, strong set of relevant stories. We're happy to admit that we inadvertently made life more difficult for ourselves this time around by opting for such a specific theme. There are, after all, only so many ways to interpret the word 'dance'. But you live and learn and in future we shall endeavor to pick broad-ranging themes that are open to a much wider variety of interpretations, (on which note: the theme for the next issue is 'memory').

Despite this self-imposed handicap, we have still managed to gather a fascinating diversity of material, including a beautiful set of brand new portraits of Georgian dancers from Vanessa Winship, a selection from Denis Darzacq's award-winning "Hyper" series and a wonderfully moody and atmospheric contribution entitled "Ritualism" from Australian photographer Tamara Dean.