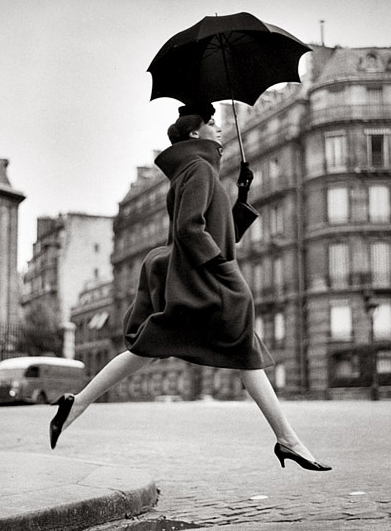 Expositions du 13/2/2009 au 13/5/2009 Terminé
FOAM - Fotografiemuseum Amsterdam Keizersgracht 609 1017 DS Amsterdam Pays-Bas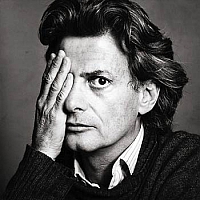 Richard Avedon (1923-2004) is universally considered one of the world greatest photographers: without his work it would be impossible to write the history of photography.

For more than 50 years Richard Avedon was one of the biggest names in the fashion industry. In fact his fashion photos were the basis for the first retrospective of his work held, in 1962, at the Smithsonian Institution of Washington, D.C. This first major exhibition immediately revealed, even to his most prudent critics, that his work and vision were one with the history of art. Drawing inspiration from Martin Munkacsi, Avedon invented a new way of making his models expressive. Rather than just "clothes horses", his models appeared as real people, personalities; his photographs transformed the rather dry, boring fashion photo into something real and alive.

In parallel with fashion photography, Avedon also worked on portraits, which he imbued with a dark, emotionally charged mood and unique intensity.
One usually expects portraits of statesmen, artists and actors to be rather static and rigid, but Avedon destroyed the picture-postcard icon. Whether his subject was a film star like Katherine Hepburn, Humphrey Bogart, Brigitte Bardot, Audrey Hepburn, Marilyn Monroe, Buster Keaton or Charlie Chaplin, or such important figures as Karen Blixen, Truman Capote, Henry Kissinger, Dwight D. Eisenhower, Edward Kennedy, The Beatles, Andy Warhol or Francis Bacon, each portrait leaves a lasting impression and gives us an idea of the public and private face of the person portrayed.


The Richard Avedon. Fotografie 1946-2004 exhibition features more than 200 memorable photographs which trace the great photographer's career from the beginnings to his last years. From his first photos taken in 1946 when he went to Rome and Sicily in the aftermath of World War II, to the pictures that capture an era, such as those taken on New Year's Eve 1989 at the Brandenburg Gate just two months after the fall of the Berlin Wall. And his last portrait, of the singer Björk, taken only four months before his sudden death while on assignment for The New Yorker. Photos that contributed to the history of photography. Photos whose power and intensity establish them as compelling, fascinating icons of our times.

Richard Avedon. Fotografie 1946-2004 is exclusively presented in Italy by Forma - Centro Internazionale di Fotografia of Milan and is accompanied by the book with the same title published by Contrasto.

The exhibition, originated by Helle Crenzien, and curated by Alessandra Mauro was devised and organised by Forma and the Louisiana Museum of Modern Art in close collaboration with The Richard Avedon Foundation.
After its only showing in Italy at FORMA, the exhibition will go to Paris, at the Galerie Nationale du Jeu de Paume; to Berlin at the Martin-Gropius-Bau, to Amsterdam at the FOAM_Fotografiemuseum and at SFMOMA in San Francisco.

The exhibition has made possible in Italy by the contribution of VERSACE. With Corriere della Sera Magazine and Io Donna as media partners.

A series of lectures on Richard Avedon and his work will be held during the exhibition. The first is a conference by Norma Stevens, executive director of the Richard Avedon Foundation, on February 14 at 6.30 p.m.

FORMA is run by Fotospazio. Fotospazio was founded by Fondazione Corriere della Sera and Contrasto with the vital co-operation of ATM which hosts FORMA inside its former tram depot in the Ticinese neighbourhood of Milan.

FORMA enjoys the invaluable co-operation of Canon Italia and American Express and the support of Coop Lombardia and Toshiba.