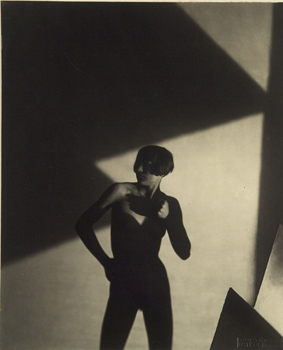 Ruženaková-Boková
Expositions du 13/5/2009 au 26/7/2009 Terminé
Kunst- und Ausstellungshalle der Bundesrepublik Deutschland Friedrich-Ebert-Allee 4 D-53113 Bonn Allemagne
From Surrealism and other avant-garde experimentation to realism and classic photo reportage, Czech photographers have long played a key role in all areas of photography and continue to do so to this day.

This exhibition is the first in Germany to present the history and development of Czech photography from 1900 to the turn of the millennium. Beginning with Art Nouveau-inspired pictorialism, the comprehensive survey traces the rise of avant-garde photography and the development of photo montage in the 1920s to the 1940s. It examines the influence of ideological pressure on photography during the Second World War, the Stalinist 1950s and the period of Communist 'normalisation' after the occupation in 1968 and introduces the visitor to the multifaceted range of contemporary trends.

With more than 440 photographs alongside a selection of albums, videos and examples of important photography publications in books, magazines and catalogues, the exhibition presents the most significant trends, artists and works of Czech photography.

The exhibition focuses on the key figures of Czech photography, among them František Drtikol, Josef Sudek, Jaroslav Rössler, Jaromír Funke, Jindřich Štyrský, Josef Koudelka, Emila Medkova, Jindřich Streit, Viktor Kolář, Antonín Kratochvíl and Jan Saudek, whose work established the international reputation of Czech photography. But it also presents outstanding works by more than 180 less prominent artists as well as photographs and photo montages by German photographers who lived or found refuge in Czechoslovakia between the First and the Second World War.

Czech Photography of the 20th Century was conceived in cooperation with the Museum of Decorative Arts in Prague and is held under the patronage of Livia Klausová, wife of the President of the Czech Republic, and Eva Luise Köhler, wife of the President of the Federal Republic of Germany.