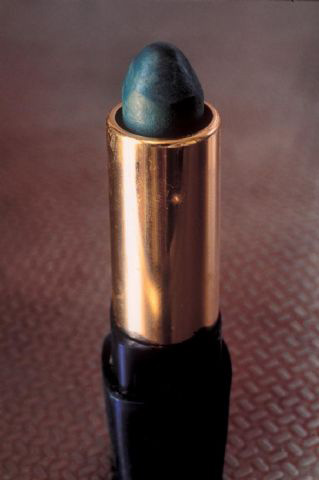 Expositions du 12/3/2009 au 16/4/2009 Terminé
Michael Hoppen Gallery 3 Jubilee Place SW3 3TD London Royaume-Uni The Michael Hoppen Gallery is honoured to host the first European retrospective of work byMiyako Ishiuchi, Japan's foremost female photographer. Taking over both floors of the gallery, it will be the first time images from the series 'Mother's' (2000-2005), '1906 To the Skin' (1991-1993) and 'Yokosuka Story' (1976-1977) have been shown in Britain. Curated by Dutch photographer and Japanese photography specialist Machiel Botman, the exhibition comes to us from Foam Museum Amsterdam and La Filature Scène Nationale-Mulhouse before moving to Riga Art Space in Latvia. The exhibition was organized and produced by Langhans Galerie Praha, a non-profit organization for the promotion of photography, and will be accompanied by the limited edition book MIYAKO ISHIUCHI, edited by Machiel Botman and published by Manfred Heiting.
Printed in the form of a leporello within a slipcase, the book will be available exclusively from Michael Hoppen Gallery.

Miyako Ishiuchi was born in 1947 to a country whose culture had been infiltrated by the influence of the US servicemen living on the naval bases in major ports and cities during the military occupation post World War II. The presence of the western soldiers had a profound effect on Ishiuchi's early childhood, and inspired her to produce her first body of work- 'Yokosuka Story'. Miyako Ishiuchi was one of a renowned group of Japanese photographers, including Shomei Tomatsu and Daido Moriyama who confronted the trauma of post - war Japan and the dawning of a new era by using their cameras as tools to express, record and explore what it meant to be Japanese at this pivotal moment in history. Her work is much admired by both her mentors.
Ishiuchi has produced cohesive bodies of photographic work since the late 1970s. Her first book was Yokosuka Story, a study of the port city in the Nitta District, Gunma where she grew up. The city housed a US navy base, and though the images of run down streets and derelict buildings are largely unpopulated, they resonate with the soldiers and civilians who once lived there. The photographer's simple, stoically unsentimental pictures are both striking and relevant; they portray the devastating memories inherent in postwar Japanese reality with an active pathos rather than from an angrily confrontational perspective.

In '1906 to the skin', Ishiuchi creates portrait of Butoh dancer Kazuo Ohno, who was born in 1906. For this unusual exploration of a man, Ishiuchi turns her attention to human skin -studying Ohno's scars and the effects of aging on his body, the patina of which convey a person's history. No shot captures his face or personality; instead the series is an intimate study of the strength and vulnerability of a man through close up images of his skin. The results are celebratory and full of warmth. Ishiuchi says: "His skin is unusually beautiful. It is smoother than silk, warmer than wool, suppler than cotton, stronger than canvas."

Ishiuchi's work is included in many important museum collections in Japan and America, but it was with 'Mother's' that she was chosen to represent Japan at the 2005 Venice Biennale.
She began to photograph her mother systematically and intimately in the last years of her life until 2000, when she died suddenly. Although their relationship had been strained, Ishiuchi was deeply affected. She proceeded to document her mother's possessions in order to come to terms with her death, and in an attempt to understand the bond between them.
After her husband was reported missing in World War II, Ishiuchi's mother had earned her living as a truck driver. When she became pregnant by another man, her first husband suddenly reappeared. Divorce followed a week before Ishiuchi was born.
The objects documented tell the story of a fashionable and resilient woman; elegant close-ups of intimate personal effects- make up, hairbrushes and underwear that still bear the evidence of recent use, showing a life that was painful but not without beauty.
In 2006 Ishiuchi was awarded the prestigious Japan Photographic Society Prize, and in recent years has had solo shows at Tokyo Metropolitan Museum of Photography, as well as representing Japan at the Venice Biennale in 2005.
A very limited amount of the work on show will be available for sale to collectors. This is a rare opportunity to view thirty years of personal, vital and complex work from one of Japan's most prominent and renowned artists.