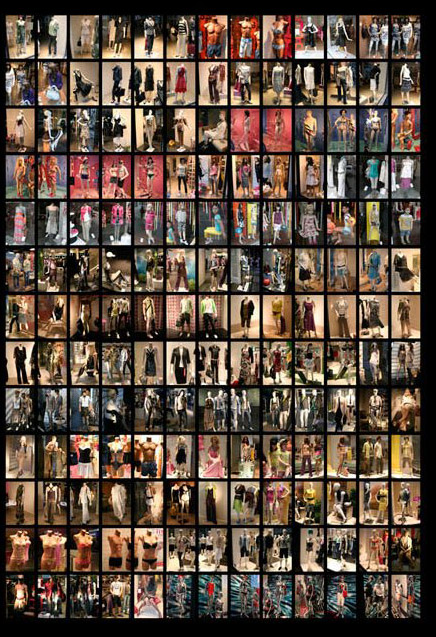 Expositions du 26/2/2009 au 21/3/2009 Terminé
Galerie 243 243 rue Saint Martin (fond de cour, 1er étage à gauche) 75003 Paris France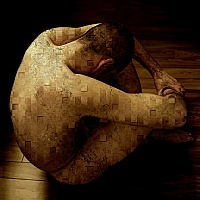 Cette nouvelle exposition présente trois séries de photos consacrées respectivement à Paris, Londres et Milan.

Chaque série propose un point de vue radicalement différent sur ces trois villes et joue la carte du décalage : au lieu du Paris ville-musée qu'on se représente le plus souvent, c'est le Paris contemporain dans son quartier d'affaires froid et géométrique qui est montré. En lieu et place du Londres branché et de sa City dans la tourmente, c'est un Londres anecdotique au sens détourné qui émerge. Quant à Milan, si sa réputation de capitale de la mode constitue bien l'angle d'attaque choisi par le photographe, c'est au prix d'une disparition de la ville derrière une invraisemblable accumulation de 169 clichés consacrés aux tendances vestimentaires de l'été 2008.

Outre cette confrontation entre trois regards différents sur ce que peut être une capitale européenne aujourd'hui, c'est la question du prix de l'art qui est posée, notamment au travers de la construction d'un mur d'images dont chaque morceau peut être acquis pour un montant aussi bas que ne pouvaient l'être les morceaux du mur de Berlin en leur temps...
This new exhibition introduces three series of photos focussing on Paris, London and Milano.
Each series shows a radically different and offbeat viewpoint on these three cities: instead of the usual image of Paris as the museumified City of Light, it is a contemporary Paris that is shown through its cold and geometrical business district. Rather than the usual trendy London and its yuppied City currently in turmoil, it is London presented through anecdotal photos the meaning of which is sometimes pretty distorted. As for Milano, if the photographer decided to stick to its reputation as capital city for fashion, he did it in such a way that the city disappears behind an incredible accumulation of 169 shots which show the fashion trends of summer 2008.
In addition to that, the price of art is questioned through this exhibition as one of the works actually consists in a wall of images each piece of which can be purchased for as little money as pieces of the Berlin wall could once be purchased...
Réagissez à cet article