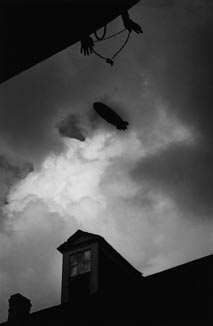 Expositions du 20/11/2008 au 10/1/2009 Terminé

Michael Hoppen Gallery 3 Jubilee Place SW3 3TD London Royaume-Uni


Michael Hoppen Gallery is delighted to announce an exhibition exploring two contrasting perspectives on a city theme this December. Images from Secret City, Langer's ten-year retrospective of urban portraits and nudes will be shown alongside rare vintage prints documenting Doisneau's sixty year love affair with Paris and its inhabitants.
Robert Doisneau's name and iconic images have become synonymous with what we know of 1940s Parisian street life. Doisneau's Paris is full of individuals and personalities – they react, respond and converse with one another – and their backdrop is one of the most familiar cityscapes in the world.
His great ability was to capture the ordinary and make it both extraordinary and memorable – a couple in a bistro, an accordion player or a woman reacting in shock to a painting in a gallery window. His acute awareness as to how his camera could capture a moment of emotion still informs advertising and magazine content today, and his empathy and understanding of urban life created some of the most iconic photo-story images taken in the Twentieth Century.
Jason Langer documents modern urban life with an eye that captures a city full of secrets.
His images of New York, London, and Paris depict nameless individuals portrayed in an enticingly elusive manner – concealed by semi-darkness, blurred, expressions blank, backs turned, or veiled by clothing. The meaning of the photograph is not apparent but hinted at, as Langer feels his work allows the viewer to, "create their own story and find their own meaning."
Langer's interiors and cityscapes share a sense of privacy and anonymity, yet the exterior scenes are imbued with identifiable mental and emotional sense of place- a city we all recognise yet cannot identify, at once ageless and contemporary.
Langer's work has been profiled and made appearances in many publications such as American Photo, Black and White, Life, Photo Metro, Popular Photography, Time, Inc.
and Vanity Fair.