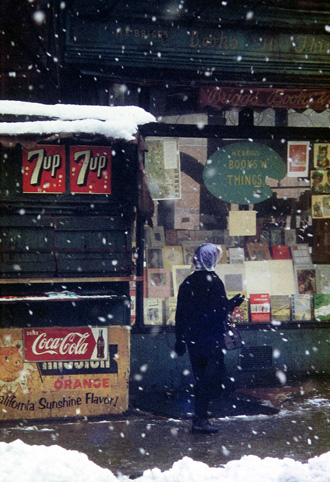 Expositions du 10/9/2008 au 18/10/2008 Terminé
Galerie Camera Obscura 268 Boulevard Raspail 75014 Paris France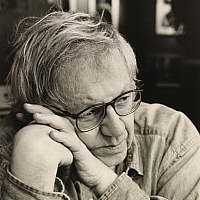 Galerie Camera Obscura is proud to show a selection of fifty color photographs by Saul Leiter (in cooperation with Howard Greenberg Gallery).
Saul Leiter was born in 1923 in Pittsburgh (USA). Son of a renowned rabbi, he was intended to follow in his footsteps, but he decided, to the despair of his father, to become a painter, and, in 1946, established himself in New York where he continues to live.
His friendship with Eugene Smith and the discovery of the works of Henry Cartier-Bresson lead him to begin photography.
In 1948, he started to take experimental color photographs in the streets of New York. This work, continued through the fifties, is undoubtedly a great masterpiece of photography, but remained confidential. During the sixties, Leiter entered a successful carrer of fashion photography, which certainly occulted the early and most personal part of his work (and indeed Leiter did nothing to promote it).
The rediscovery of this early color work, with an exhibition at Howard Greenberg Gallery in 2005 and the publication of a monograph (Steidl) in 2006, was largely acclaimed and makes us reconsider the emergence of an artistic color photography in the US before the masters of the seventies (Eggleston, Shore, Meyerovitz ...)
The colour photographs of Leiter where radically innovative for an epoch when artistic photography was expected to be in black and white.
His compositions, using the fragmentation of the subject, often viewed through various obstacles, filters or reflections, blurs the anecdote, and, sometimes close to abstraction or including large areas of colors, have a painterly quality achieved by a great colorist.