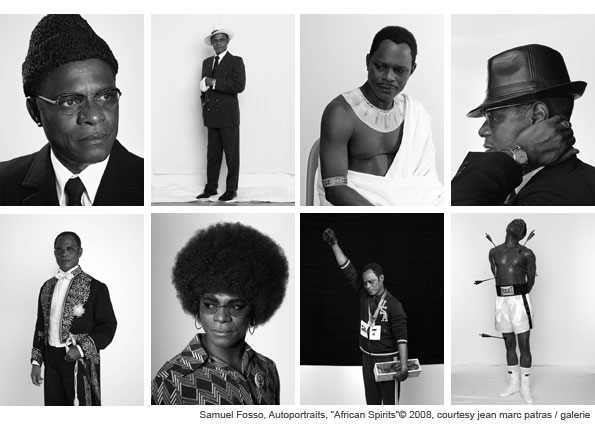 Expositions du 14/10/2008 au 20/12/2008 Terminé
Jean Marc Patras Galerie 8, rue Sainte-Anastase 75003 Paris France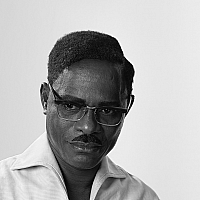 « …As in all my works, I am both character and director. I don't put myself in the photographs: my work is based on specific situations and people I am familiar with, things I desire, rework in my imagination and afterward, I interpret.
I borrow an identity.
In order top succeed I immerse myself in the necessary physical and mental state. It's a way of freeing me from myself.
A solitary path.
I am a solitary man."
Samuel Fosso, in "Samuel Fosso", 5 Continents Editions, Milan.
«AFRICAN SPIRITS », a series of 14 Autoportraits, has been shown for the first time in the last edition of the Rencontres d'Arles Photographie. This puts together M.Fosso's concept of re-interpreting photographic icons of the great cultural leaders and minds from the African Independent States, Civil Rights Movement in the US or Black cultural monuments. In M.Fosso's Pantheon are Mandela, Senghor, Aimé Césaire, Miles Davis, Martin Luther King, Seydou Keita, Angela Davis, N'Krumah, Lumumba, Tommie Smith, Haïlé Sélassié, Malcolm X, or Muhammad Ali.
Interviews with the artist are on request the next 13th & 14th october.
A Making-Off Video "African Spirits" is available on the gallery's website:
(www.jeanmarcpatras.com/news.shtml)
The complision of the project "African Spirits" from Samuel Fosso benefited from the support of the Sindika Dokolo Collection, Luanda, Angola.