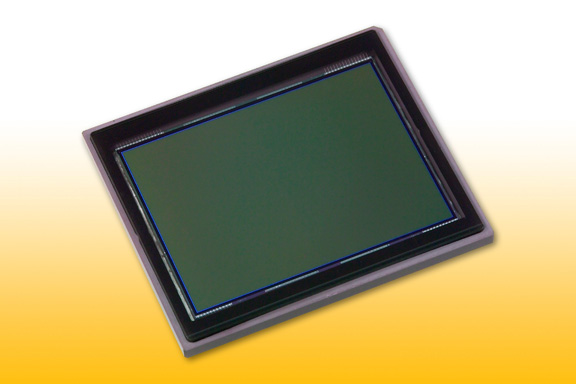 Kodak Achieves New Breakthrough in Imaging Technology
World's First 50 Megapixel CCD Sensor Sets New Standard for Professional Photographers ROCHESTER, N.Y., July 8 – Eastman Kodak Company (NYSE:EK) has achieved another breakthrough in its storied history of imaging technology innovation with the introduction of the world's first 50 million pixel CCD image sensor for professional photography.
At 50 million pixels, or megapixels, the sensor captures digital images with unprecedented resolution and detail. For instance, with a 50 megapixel camera, in an aerial photo of a field 1-½ miles across, you could detect an object about the size of a small notebook computer (1 foot by 1 foot).
What's more, the KODAK KAF-50100 Image Sensor features a newly designed pixel that is smaller in size than the pixel used in current products for this professional market. This new pixel also reduces "click-to-capture" time for improved camera response, lowers power consumption for improved battery life, and improves color fidelity without compromising on the benefits to be enjoyed from larger pixel sizes.
"Professional photographers need to capture ever-increasing image detail with higher camera performance, and that to drives us to develop new technologies and products to serve this important market," said Michael Miller, manager of Kodak's CCD Image Sensor Business, part of the company's Image Sensor Solutions group. "Kodak image sensors have been known as the professional imaging standard for years, and today's announcement reaffirms our dedication to provide industry-leading image sensors that give professional photographers a real competitive advantage."

Kodak Achieves New Breakthrough in Imaging Technology / Page 2 The new Kodak sensor is the first to utilize the company's new KODAK TRUESENSE 6.0 micron Full Frame CCD Technology Platform, which increases both the resolution and camera performance available to photographers. Based on a newly designed 6.0 micron pixel, the platform provides increased data throughput for faster frame rate, a reduced "click to capture" time for improved camera response, lower power consumption for improved battery life, and improved color fidelity, while still retaining key performance parameters available from the larger, 6.8 micron pixel used in current products. With an 8176 x 6132 pixel array, the 50 million pixel sensor provides the highest resolution available in the popular 48 mm x 36 mm optical format used in medium format photography.
The KAF-50100 is the latest addition to Kodak's family of full-frame CCD image sensors for the professional photography market. Engineering grade devices of the KAF-50100 are currently available, with volume production planned for Q4, 2008.
For additional information regarding this technology, please contact Image Sensor Solutions, Eastman Kodak Company at (585) 722-4385 or by email at imagers@kodak.com. For more information on Kodak's entire portfolio of image sensors, please visit www.kodak.com/go/imagers.