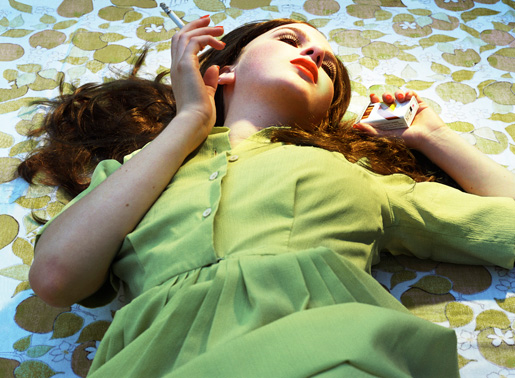 Expositions du 26/4/2008 au 7/6/2008 Terminé
Michael Hoppen Gallery 3 Jubilee Place SW3 3TD London Royaume-Uni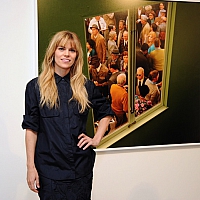 Cinematic and darkly playful The Big Valley is a series of highly saturated staged portraits by Los Angeles based artist, Alex Prager. For her first solo UK exhibition this entirely new work will be shown alongside photographs from her high-successful Polyester series.

Prager photographs her female subjects in a style reminiscent of the great mid 20th Century film directors such as Alfred Hitchcock and Douglas Sirk. Amongst the naivety of her compositions and colour palate there is the suggestion of impending narrative. Similar to old style movie stills displayed outside cinemas, Prager's photographs offer us stories that encourage us to imagine what happens before and after, beyond the edge of the frame. Often shot from an unexpected angle and unusually lit the audience are positioned as voyeurs. Synthetic wigs, fake birds and retro costumes are meticulously planned and her models cast as players frozen in the narrative. On the surface these models appear polished and eerily near perfection, an artificial perfection racked with tension. Like Guy Bourdin, the king of photographic mise-en-scène, Prager demands more than simply a 'pretty picture'.

Born in Los Angeles, Prager has received no formal education since 8th grade, spending time between Los Angeles, Florida and Lucerne, Switzerland. A self-taught photographer, Prager was originally inspired by stumbling upon a William Eggleston exhibition at the Getty Museum. Eggleston's early influence is still evident in Prager's prominent use of colour. Since taking up photography at the age of 20 her photographs have been included in 13 exhibitions including a recent solo show at Robert Berman Gallery and she has shot for numerous publications include i-D, Flaunt, Complex, Elle Japan, MOJO and Rolling Stone.