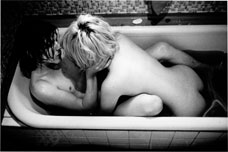 Expositions du 02/06/2007 au 11/08/2007 Terminé
Preus Museum Kulturparken Karljohansvern Kommandorkaptein Klincks vei 7 Pb. 254 NO-254 3192 Horten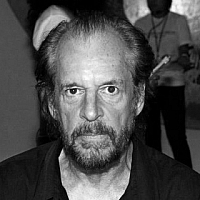 "I wanted to present the way kids see things, but without all this baggage...You know...they're living in the moment not thinking about anything beyond that and that's what I wanted to catch. And I wanted the viewer to feel like you're there with them -- you can be there fucking, smoking dope, having sex..."
Larry Clark
Preus museum and Torpedo Art Bookshop are proud to present Teenage Lust, a series of photographs from 1982 by
Larry Clark
. Shown for the first time in Norway, the exhibition includes the complete series of 83 photographs from the early 60's to the early 80's.
Larry Clark
(b.1943) is considered one of the most influential photographers of his era and throughout his career he has produced an impressive range of photographs and films. He revolutionized documentary photography in 1971 with his first artist book Tulsa, published by the pioneering photo book publishing house; Lustrum Press in New York. Clark's work probably represent (better than any other) the transition from the documentary photojournalism in the 50's to the more personal and exploring photography which came to characterize the 70's and 80's. He inspired generations of artists, among them
Nan Goldin
, Richard Prince and
Ryan McGinley
.
Larry Clark
is probably best known as the director behind the controversial films Kids (1995), Bully (2001), Ken Park (2002) and Wassup Rockers (2005). He questions the American Dream by portraying youth and sexuality with brutal honesty. Published long before his first film the books Tulsa (1971) and Teenage Lust (1983, 1987) contributed to and inspired the later films. In a narrative and documentary form, Tulsa depicts a destructive youth culture distinguished by drugs and violence. The pictures are from Clark's hometown, Tulsa in Oklahoma, and they give a powerful insight look into an unknown subculture. The book Teenage Lust (1983, 1987) is based on the series of photographs, named"An Autobiography of
Larry Clark
", exhibited at Preus museum. The book is not an autobiography in conventional means, but it includes Clark's personal snapshots and follows a free chronology. The series incorporates photographs from Tulsa in the early 60's and ends with portraits of male prostitutes from the notorious 42nd Street in New York, from the early 80's. The series also contains photographs from "Summer of Love" in East Village and from Clark's hippie years in New Mexico. The intensity and subjective form of the photographs are an insider's non-judging look on an environment, and render a escapist youth culture where sex and drugs dominate. Clark's role as both a witness and participant gives a proximity to the reality he is presenting. The pictures in Teenage Lust are raw, brutal and vulnerable at the same time. These challenging themes had never before been portrayed like this in the history of photography. Tulsa and Teenage Lust captures the American society's change from the conform 50's towards the free sex and liberal drug culture of the hippie era. In his home country,
Larry Clark
is still seen as a controversial artist for his photographs and films. In 2005 ICP (The International Centre of Photography) prepared the first retrospective exhibition of Clark's photo works in the USA. Typical enough the exhibition was solely sponsored by private funding. In the end of the 80's and the beginning of the 90's, exhibitions with works by the photographers
Robert Mapplethorpe
and
Andres Serrano
caused debate on the issue of what kind of art should get public support in America. An issue at that time, which often is referred to as "The Culture Wars", was that many art institutions felt reluctant to exhibit offensive art; afraid they would be exposed to political boycott and cuts in public funding. The decision yet to exhibit Clark's pictures, which were considered equal to porn, on was a principal matter. Instead ICP, claimed that the pictures held strong artistic qualities, and that they where not to be confused with pictures which motive where to cause sexual arousal. Clark's pictures are rather a brutal exposure off self-experienced reality, a wish and maybe a need to communicate a reality which few have access to. The exhibition shown at Preus museum displays the photo series Teenage Lust in addition to a reading room, where a selection of
Larry Clark
's artist books, (like the first edition of Teenage Lust and a special edition of Tulsa) and other reference literature will be available for the audience.