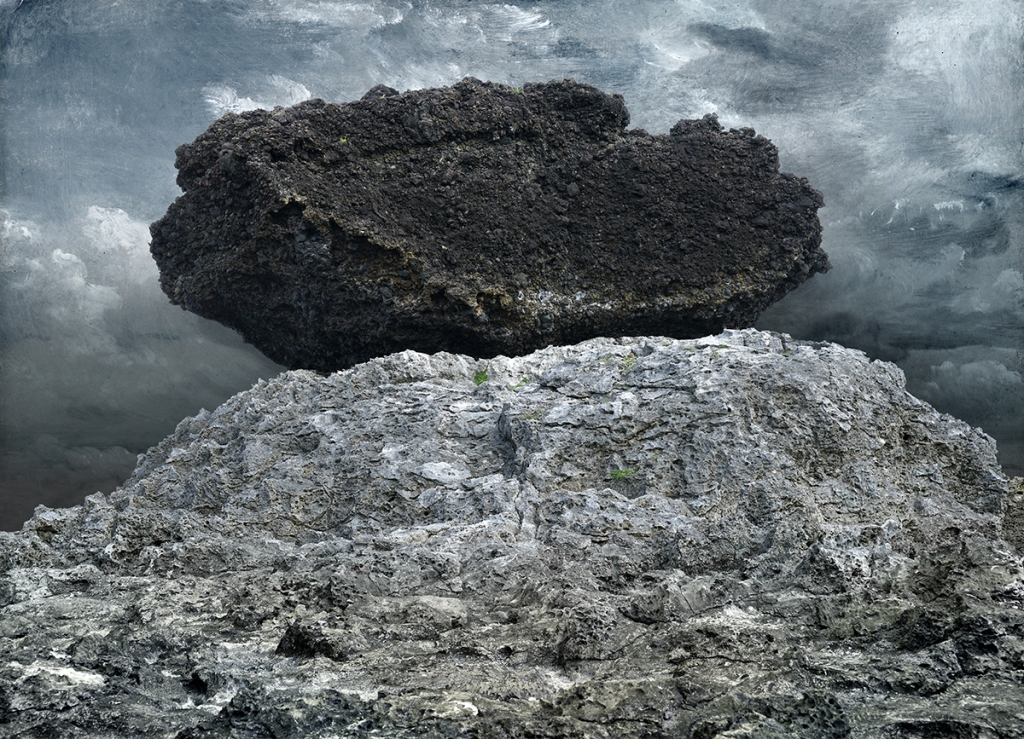 Guillaume Hebert Solo Exhibition
Les tableaux photographiques de Guillaume Hebert sur la série: Les Rochers de l'Ile Verte (Lǜ dǎo / 綠島) seront exposés pour la premiere fois en Chine dans une importante galerie de Shanghai.
"In this exhibition, Rocks From Other Hills, Guillaume Hebert shares his several experiences these years in Ludao and Lanyu. The bizarre rocks he shot on the islands, as a subject, are implanted to the vast sky and clouds in the paintings by British and French famous romantic artists such as William Turner's time (1775-1851). The integration of photography and painting, nature and humanity, currency and history builds up the mixed context in a procedure close to classical painting. First, the artist should make a fieldwork for as many raw materials and sketches as possible. Based on the collection, the artist starts the contemplation about the theme and makes the decision on the content, form and layout. After that, he has to keep trying and adjusting the sculpt, colour, texture, light and atmosphere till perfection. This is exactly the reason why Hebert's pieces stand the test of aesthetic critique"
Extrait de Rocks From Other Hills par Stanley Fung / 馮君藍
M Art Center
1F. Block 2, 50 Moganshan Road
Shanghai - China
Réagissez à cet article