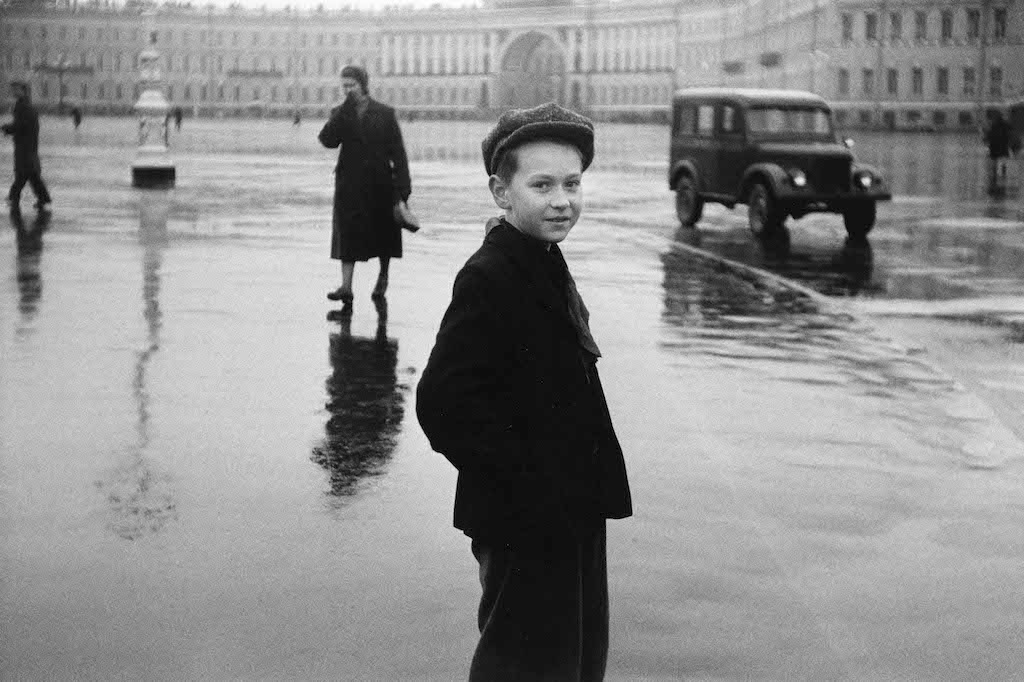 Duane Michals, Boy in Leningrad, 1958 Gelatin Silver Print Duane Michals. Cortesía de DC Moore Gallery, Nueva York © Duane Michals
Expositions du 10/5/2017 au 10/9/2017 Terminé
Fundacion Mapfre Calle Bárbara de Braganza, n°13 Madrid Espagne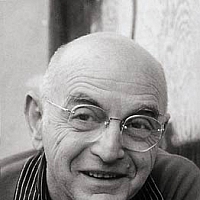 Press Release -
The American photograph Duane Michals is the subject of a retrospective exhibition to be shown between 31 May and 20 September this year at Fundación MAPFRE's Casa Garriga i Nogués exhibition space in Barcelona.
Duane Michals is one of the contemporary photographers to have most profoundly rethought the language of photography. An artist who maintains a perfect equilibrium between photography and poetry, he is one of the leading names of theAmerican avant-garde. In the 1960s Michals formulated a new approach to photography which aimed not to document the finished act or "decisive moment" but rather to focus on metaphysical aspects of life. In the artist's words: "When you look at my photographs, you are looking at my thoughts", a phrase that offers the key to reading Duane Michals' oeuvre as a whole; a body of work that perfectly corresponds to his philosophy of life, which is rarely thecase. At the outset of his career sixty years ago this phase already defined images destined to transform the axioms of photography, revolutionising its form and content.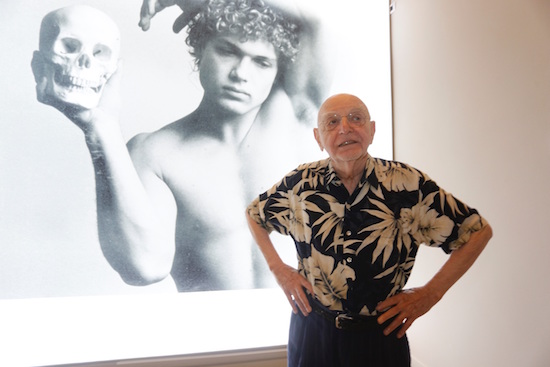 Portrait of the artist, before the opening at Fundación MAPFRE headquarters in Barcelona
Duane Michals
Born in McKeesport, Pennsylvania, in 1932, Michals studied art history at the University of Denver and design in New York, where he subsequently worked in publishing. He started to take photographs as a hobby in 1958 during a holiday in the Soviet Union, using a borrowed camera to take portrait photographs of Russian people which enjoyed immediate success due to their appealing simplicity. These images launched his professional career and he went on to work for numerous prestigious magazines. The portraits of celebrities and lesser-known subjects which Michals undertakes for magazines, companies and private individuals are an ongoing aspect of his commercial work, which he has continued to pursue alongside his creative photographic activities in a reflection of his belief that earning his living as a professional photographer has ensured the maximum degree of freedom for his artistic work.
From its outset Michals' work has moved in unexplored territories and ones little understood by the photography establishment. The artist himself has stated that he was lucky not to have studied photography and was thus ignorant of its rules, a fact that has allowed him to move away from traditional practices and to pay no regard to photography's self-imposed limits. In 1966 Michals thus started to make use of sequences in order to narrate invented stories, for which he made his subjects pose for him before transferring the images to photograms. Following this, in 1969 Michals began to write short texts in freehand on the surface of his positive prints, which functioned to provide a counterpart or a context for the images, thus refuting the idea that a photograph is worth a thousand words. These works reveal to a greater extent his existential philosophy and his political stance of absolute tolerance and the defence of human rights. Since the start of his career Michals' personality, characterised by its enormous sensitivity and absence of pre-conceived ideas, has allowed him to go beyond the surface of things and beyond "photographable reality" in order to grasp the nature of being. Michals has thus moved away from photography as an instrument of visual memory: what cannot be seen and remains hidden becomes the focus of his artistic quest.