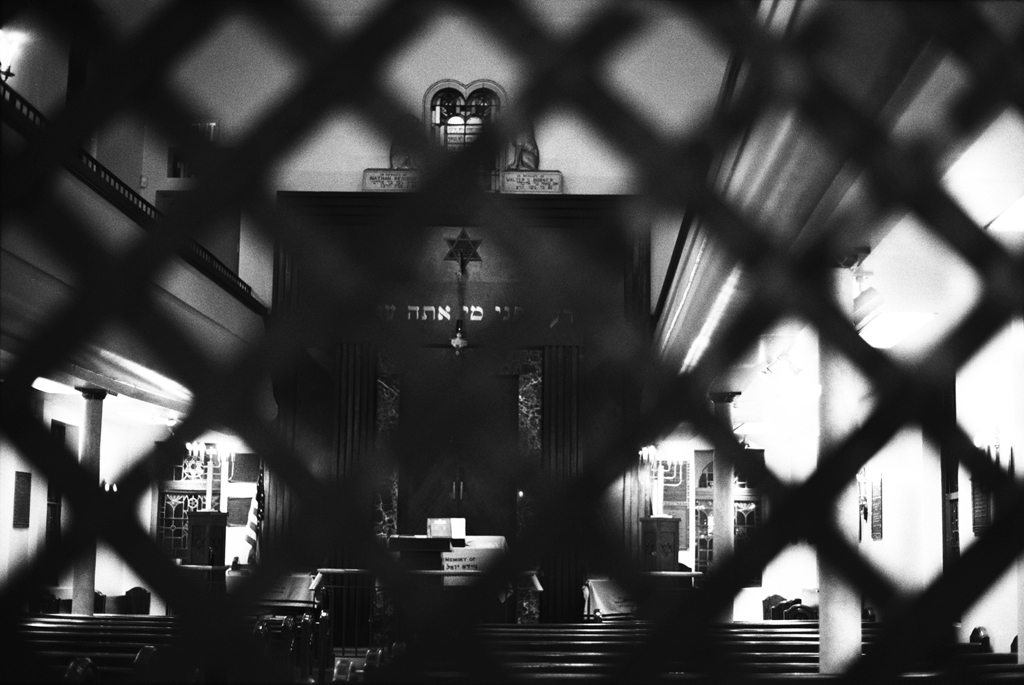 When there are few women, they may stay on the ground floor rather than at the balcony, but in the back. Behind the mehitza, if not all separations are not identical, the feeling is the same, New York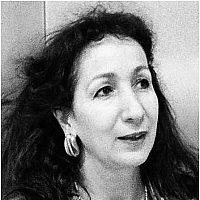 Two series of the french photographer are choose by the big photo contest as finalist. Myriam Tangi works on painting, poetry and photography. She has been exhibited on several hight cities in the world like Montreal, Paris, Roma and New York City.
His first serie is untitled "Migrants/Refugiees - Iles of dreams".
"Paris 2016. As the social services's offices for refugees and asylum seekers are located at 127 Boulevard de La Villette, more than 3800 migrants (Afghans, Sudanese, Erythreans) settled along the aerial subway, at the St Martin Canal where I live. How to show our two realities ? The series has 2 parts: 1. Only when I was passing by, during my daily commute, with a camera on my chest, not always targeting, as I didn't want to appear as a voyeur. 2. The dismantling of the camp. Very early, 82 buses came to move the migrants ; I could target but the police didn't let anyone enter the place." Myriam Tangi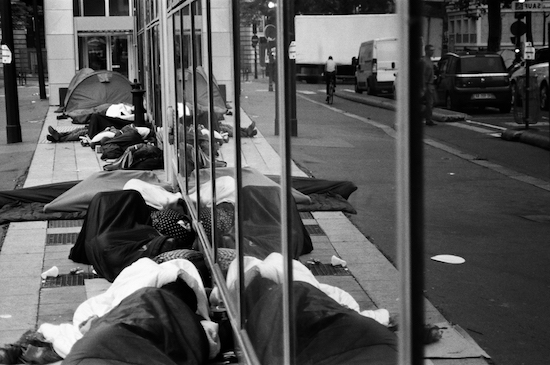 September. An other early morning, migrants on the street at 210 Quai of Jemmapes, along Saint Martin

Canal, Paris, 2016 © Myriam Tangi

The second serie untitled "See by women" captures the jewish ceremony by the woman point of view.
"These photos are part of an important serie of an exploration of the psychological, spiritual, and emotional facets of the mehitza : this physical structure (a woodcut, a veil, or a balcony), separating between men and women during Jewish prayer services in the synagogue ; a vision as a window into the feelings and experiences of the women standing behind : what they see or don't see from the place where the ritual is held. A vision unknown by men. A book have just been published." Myriam Tangi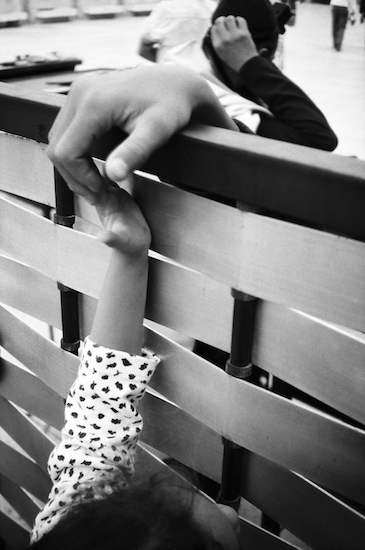 The mehitza at the Western Wall, installed in 1967, is 1,70 m high, Bar mitzvah, Jerusalem, Israel, 1991 © Myriam Tangi
Her photos express the position of the woman in this events, so far away from the ceremony herself. This project bring to consider the idea of seperation in judaism, link with the holiness.