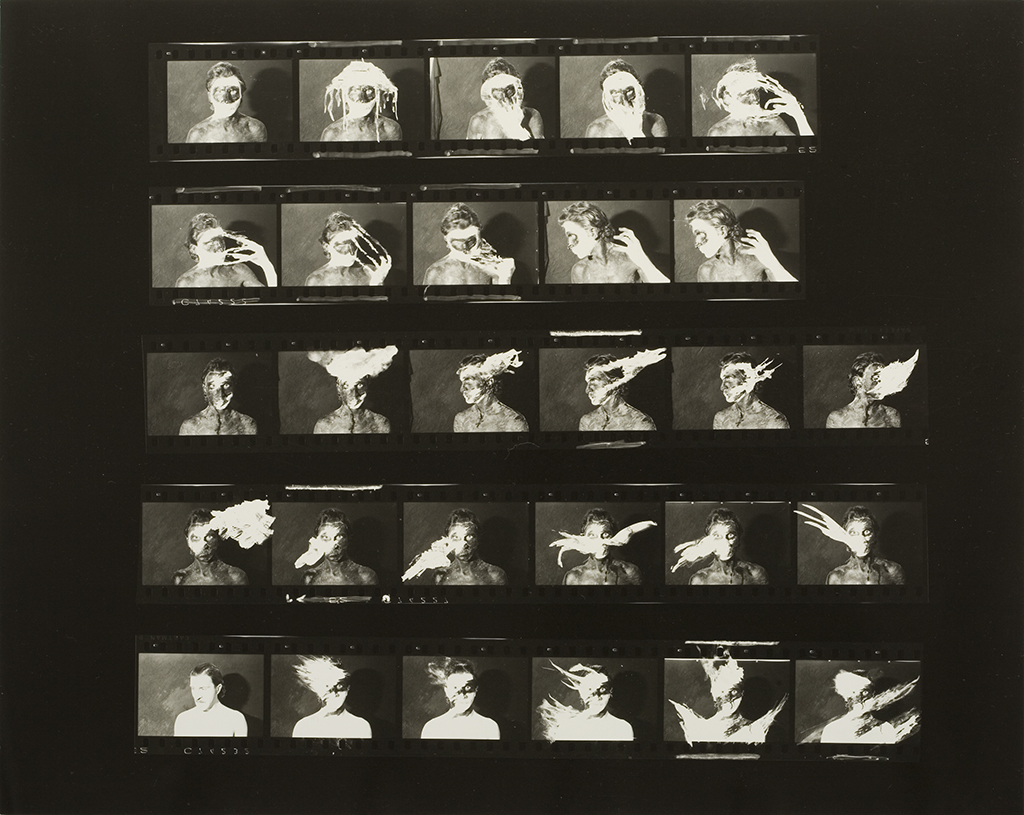 Tibor Make-Up Studies, 1979, contact sheet, silver print, 240x300mm
Press release :
Vintage Galéria is delighted to announce a solo exhibition of vintage works by perhaps the most radical of the Hungarian Neo- Avant-Garde artists Tibor Hajas. The show is part of a two part exhibition with Austin/Desmond Fine Art, London and coincides with this year's Venice Biennale where Hajas has been selected to exhibit. The exhibition at Vintage Galéria will concentrate on conceptual texts and contact sheets, whilst the exhibition at Austin/Desmond Fine Art, London will show a selection of his vintage action photographic works from the late 1970s.
Film maker, performance artist and poet, Tibor Hajas produced the majority of his work in the 1970s during Hungary's 'closed' years under the Soviet authoritarian regime. Inspired by the Fluxus movement, Hajas started to make street actions and conceptual works. However from 1978 he began ritualistic performances, using his body as the medium. Inspired by the Viennese Actionists as well as Eastern and Tibetan philosophy, he would test his own physical and psychological limits, walking the fine line between life and death in a search for total freedom.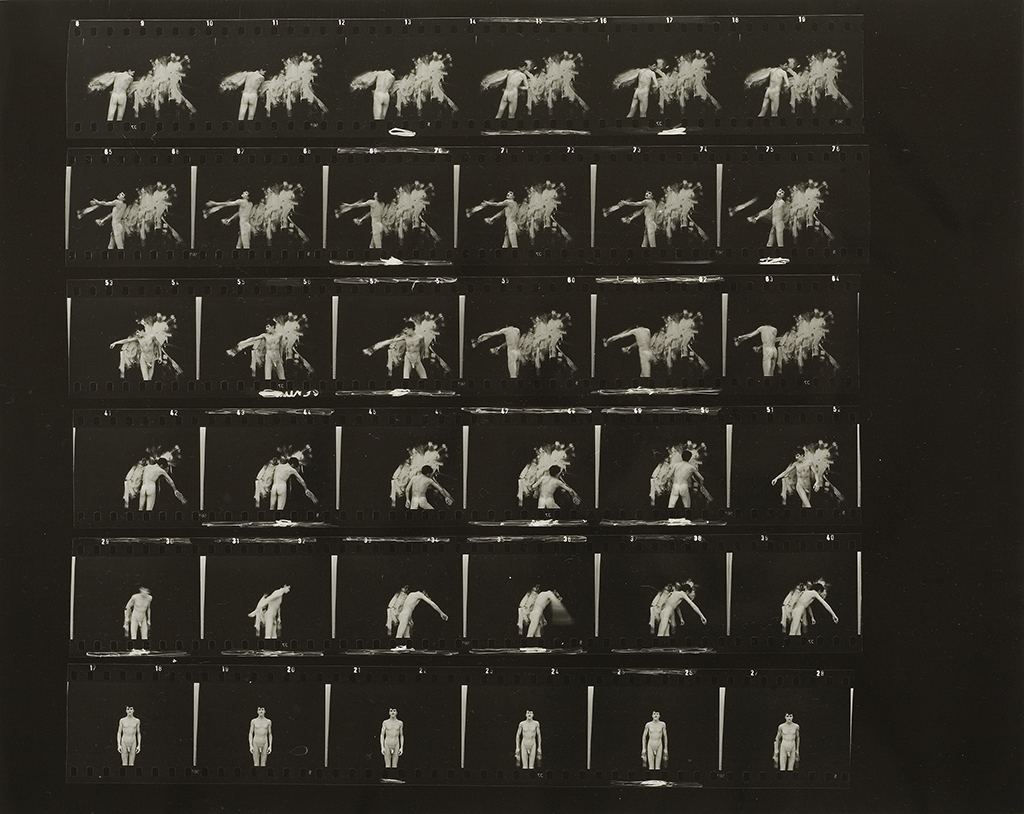 Tibor Hajas: Flesh Painting, 1978, contact sheet, silver print, 240x300mm

Although Hajas performed some actions in front of an audience, the photograph was still a hugely important element in his work: "the lack of photograph is like a lack of water…communication with the outside world ceases. The story without proof becomes not only private, but a secret story, a hallucination with which one must cope alone." (Tibor Hajas). Hajas would plan and arrange the scene, but the majority of photographs were taken by artist and musician János Vető, whom he met in 1974 and continued to collaborate with for the rest of his life. Hajas tragically died in a car accident in 1980 at the age of 34.
During his life Hajas took part in several international exhibitions such as the 3rd Biennale of Sydney in 1979. Posthumously his works were shown in 1999 in an important exhibition held at the Queens Museum, New York entitled Global Conceptualism: Points of Origin, 1950s – 1980s and in 2009/10 at Centre Pompidou, Paris, in the group show The Promises of the Past: A Discontinuous History of Art in Former Eastern Europe. The Art Institute of Chicago and the Kontakt Collection of the Erste Bank, Vienna recently acquired the artist's works for its collection.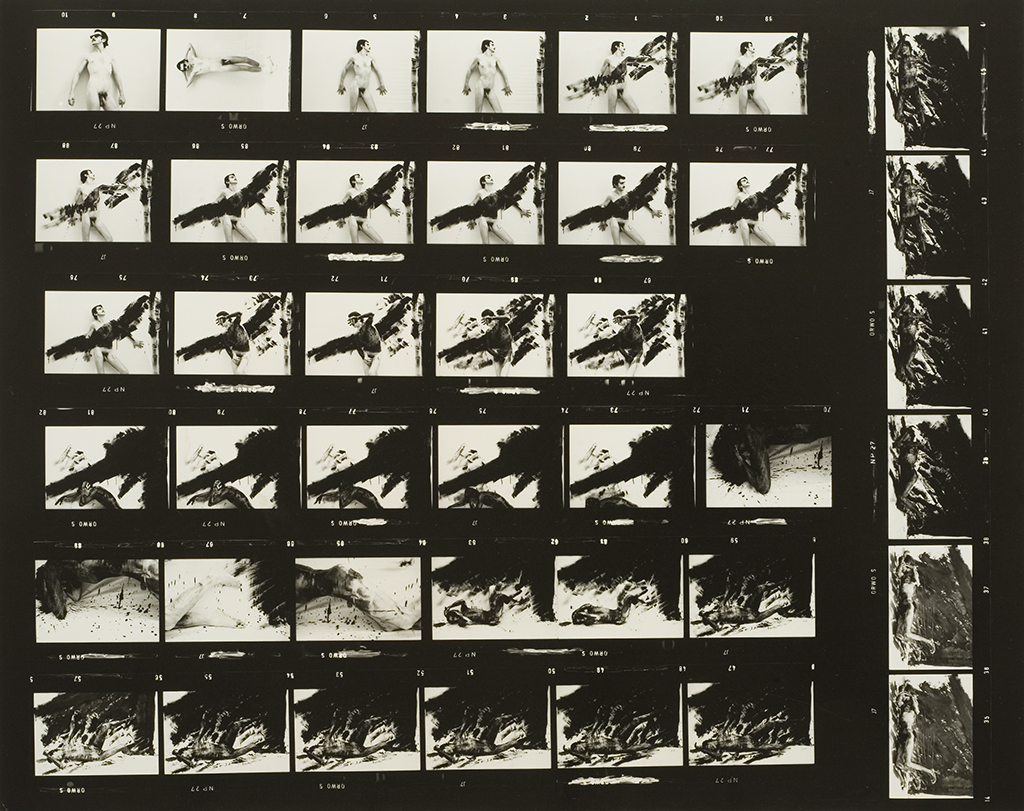 Tibor Hajas: Flesh Painting, 1978, contact sheet, silver print, 240x300mm