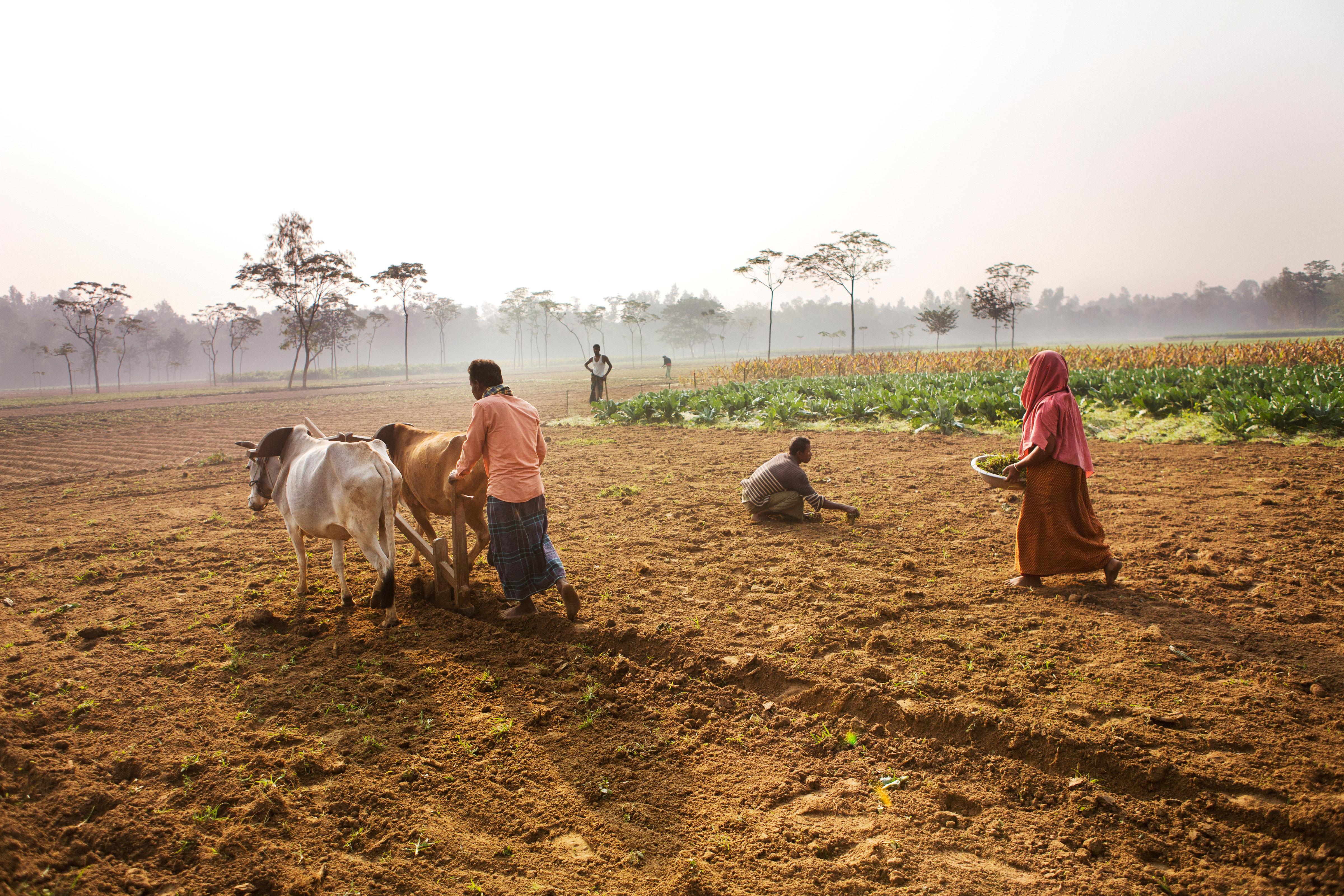 © Guilhem Alandry, Shadullapur, Bangladesh, 2015 The Syngenta Photography Award exhibition, Grow-Conserve, is at Somerset House, London, 9 March – 28 March 2017
Press release
- THE SYNGENTA PHOTOGRAPHY AWARD EXHIBITION
GROW-CONSERVE, 9 – 28 MARCH 2017
SOMERSET HOUSE, LONDON
The Syngenta Photography Award is pleased to announce its forthcoming exhibition will return to the Somerset House in London for a third year. The exhibition will bring together 92 images from 43 pho- tographers, representing 22 countries; each depicting powerful responses to the theme of Grow- Conserve. Among them will be photographs submitted by the six shortlisted photographers: Lucas Foglia (USA), Claudia Jaguaribe (Brazil), Yan Wang Preston (United Kingdom) (Professional Commission); Robin Friend (United Kingdom), Matt Hamon (USA) and Kenneth O' Halloran (Ire- land) (Open Competition).
The winners of the 2016-2017 edition will be announced on 8 March at an award ceremony taking place at Somerset House.
The exhibition will be on show in the West Wing Galleries of the iconic Somerset House. It explores various issues linked to the overarching theme Grow-Conserve, including the challenge of food security as the global population continues to grow; conflict, climate change and sustainability. The exhibition questions whether or not it is realistically possible to do more with less in order to conserve what we have today for the next generation.
Crucial to the success of long-term sustainability is the health of mankind and the health of the planet. While we need to grow our economies, we also have to take care not to sacrifice our health and well-
being with every technological step we take forward. How do we look after our workers, and how do we protect ourselves from the byproducts of our own advancements including pollution? Photographs by David Verberckt and Akos Hegedus explore these challenges in Bangladesh and Beijing respectively.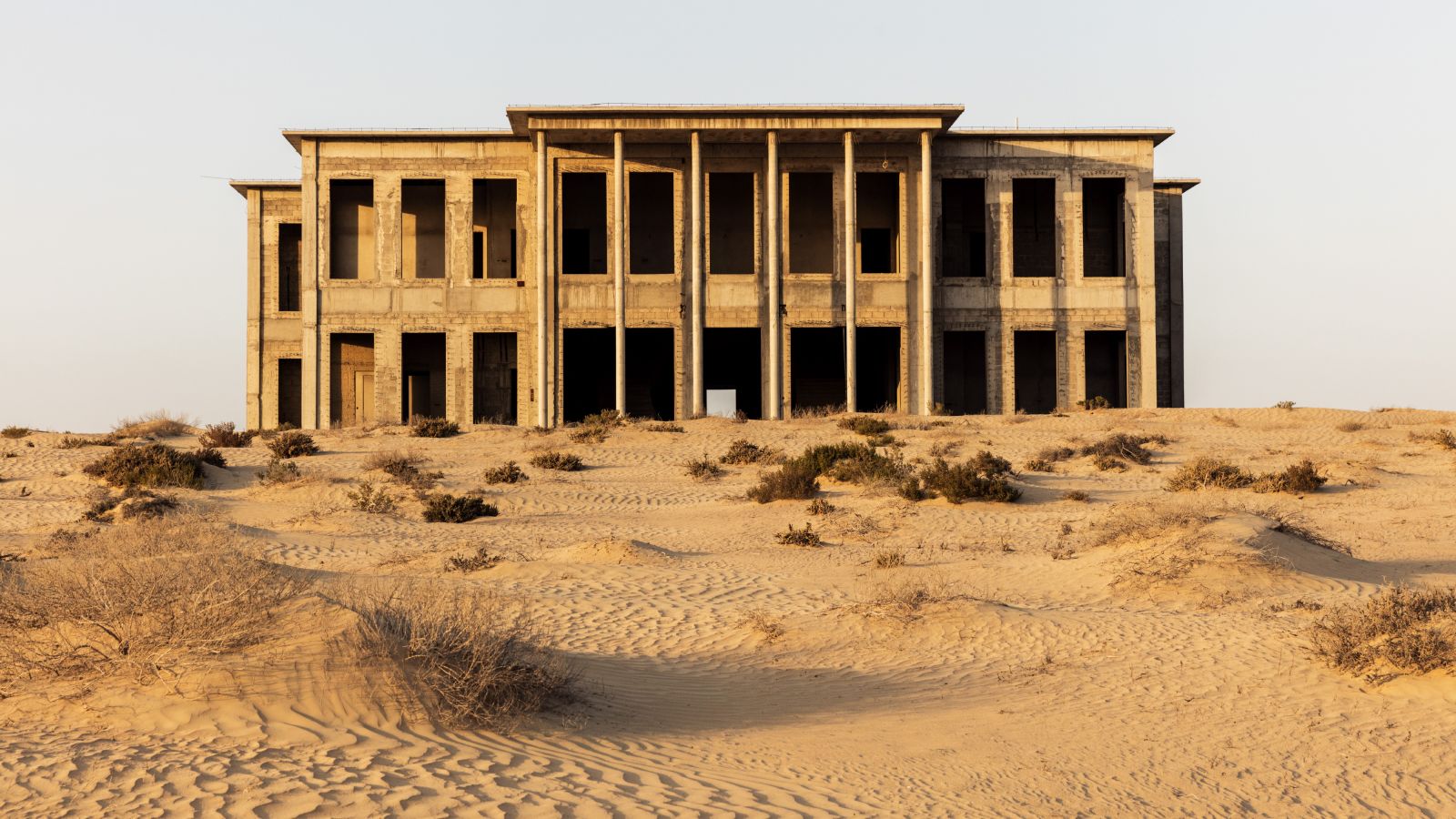 © Toby Smith, Sharjar, United Arab Emirates, February 13, 2016, 2016
The Syngenta Photography Award exhibition, Grow-Conserve, is at Somerset House, London, 9 March – 28 March 2017
The exhibition also looks closely at the rapid growth of our cities and the impact this growth has on the land and how we use it. How do we keep both our cities and countryside healthy? Johann Rousselot parallels urban and rural existences in his image, which pictures a shepherd grazing his flock in front of high-rise blocks of flats in Greater Noida, India. Once a farmland, Rousselot reveals how much of the area has been acquired by real estate developers, with less than 20 of the 216 original villages undeveloped.
A number of the exhibited works explore the pertinent topic of displacement, which has become commonplace in our growing world as conflict and climate change drive more and more people out of their homes. Cypriot photographer, Yiorgios Doukanaris brings a poignant image entitled, Home which shows an Eritrean refugee woman sleepless in the former refugee camp in Calais.
In spite of the challenges, many of the photographers' responses point to solutions to the Grow- Conserve tension. Photographers observe how mankind can and has created innovative solutions to power the future; from Jamey Stillings' photographs of the Crescent Dunes Solar Energy Project near Tonopah, Nevada; to Anna Filpova's picture of climate control researchers in Ny-Ålesund, Norway.
Exhibiting photographers:
Guilhem Alandry; Elena Anosova; KM Asad; Trent Davis Bailey; David Bedoya; Gohar Dashti; Ian McNaught Davis; Yiorgios Doukanaris; Peter Essick; Anna Filipova; Ashley Fischer; Robin Friend; Lucas Foglia; Matt Hamon; Akos Hegedus; Claudia Jaguaribe; Francois Knoetze; Ryan Koopmans; Alan McFetridge; Kendall McMinimy; Noritaka Minami; Mark Neville; Kenneth O' Halloran; Temitope Olaniyi; Rajendra Mohan Pandey; Matteo Pasin; James Porschen; Richard Allenby-Pratt; Yan Wang Preston; MD Farhad Rahman; Probal Rashid; Johann Rousselot; Jocelyne Saab; Tor Seidel; Toby Smith; Jamey Stillings; Brad Temkin; Eric Tomberlin; David Verberckt and Simon Wan