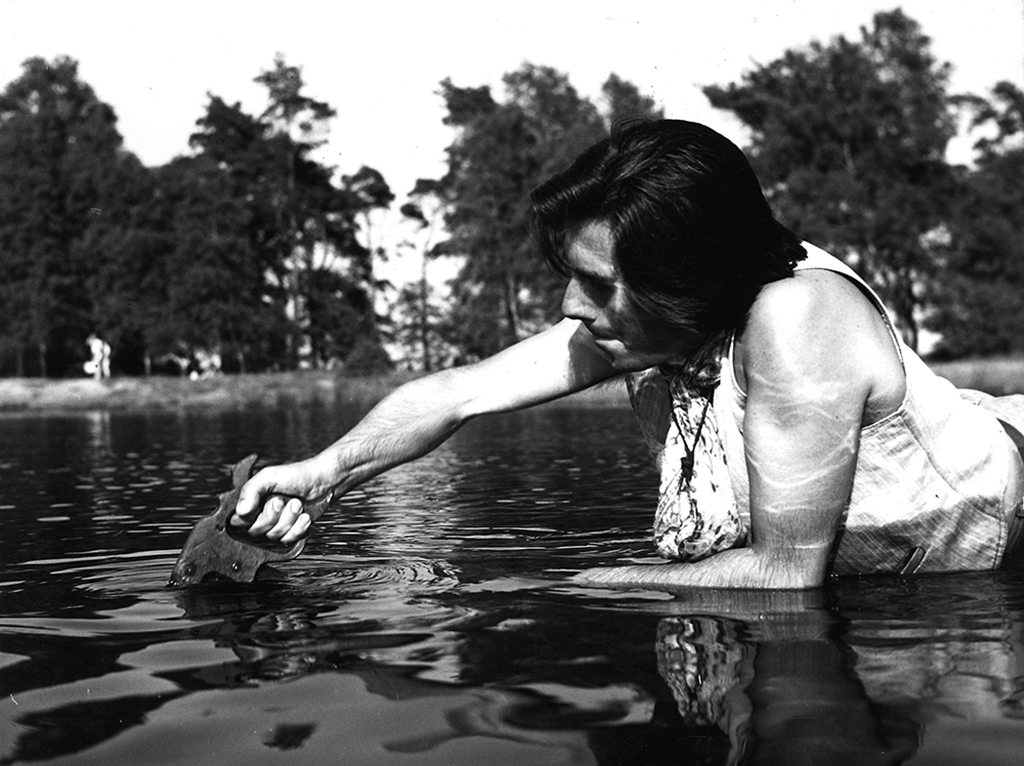 © Fabrizio Plessi, Segare il Lago Stichter in due parti uguali, action, photography, 1975 © Archivio Plessi
Expositions du 3/2/2017 au 18/3/2017 Terminé
Beck & Eggeling International Fine Art Bilker Str. 5, 40213 Düsseldorf Germany Tel + 49 211 49 15 890 Fax + 49 211 49 15 899 info@beck-eggeling.de www.beck-eggeling.de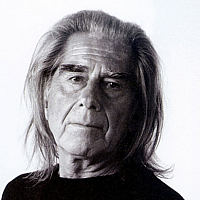 Press release
- Beck & Eggeling International Fine Art is presenting the work of the international pioneer of video art, Fabrizio Plessi, for the first time at the Düsseldorf Photo Weekend 2017 in two exhibitions. Both exhibitions focus on the natural element of water that is the central theme of his artistic work.
The exhibition "Utopia Liquida", with selected photographs from the 1970s, gives insight into Plessi's early creative phase in which he already began to develop water as the main theme of his art. In numerous interventions, that at the time were cutting edge happenings and conceptual art, his fascination for the ancient element became a source of inspiration. It originated from the omnipresence of the water in his chosen home Venice. The photographs show document and reflect his artistic happenings; some of them were already shown at the Venice Biennale in 1978. These include Plessi cutting apart running water in a sink into a hundred equal parts with a pair of scissors (100 Pezzi D'Acqua, Azione 1973), in Paris he tried to put a hole in the Seine River (Un Buco N'ell Acqua, Azione 1973) and when he sawed the Stichter Lake by Neuenkirchen into equal halves (Segare Il Lago Stichter in due parti uguali, Azione 1975). In these absurd actions water is treated less like a natural element and more like a full-fledged aspect design element for the implementation of his imaginative ideas.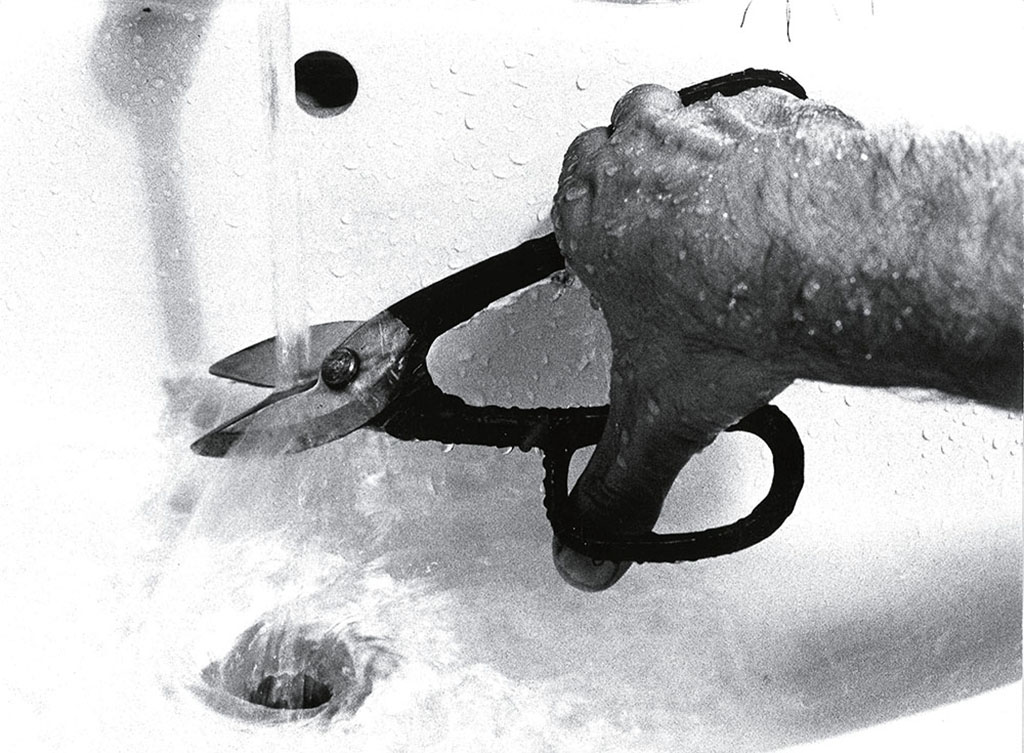 © Fabrizio Plessi, 100 Pezzi D'Acqua, action, photography on wood, 1973 © Archivio Plessi
In the rooms across the way, the exhibition "Memoria dell'acqua" presents the Under Water video installation that Fabrizio Plessi produced in 2016 for the pavilion of Fondaco dei Tedeschi in Venice. Video has been his central medium since the mid 70s. Over the past 40 years, Plessi has produced more than 120 video sculptures and expansive video installations with water, combining natural materials such as wood, earth, and iron with the latest technology to create tension in the combinations that are characteristic of his works.