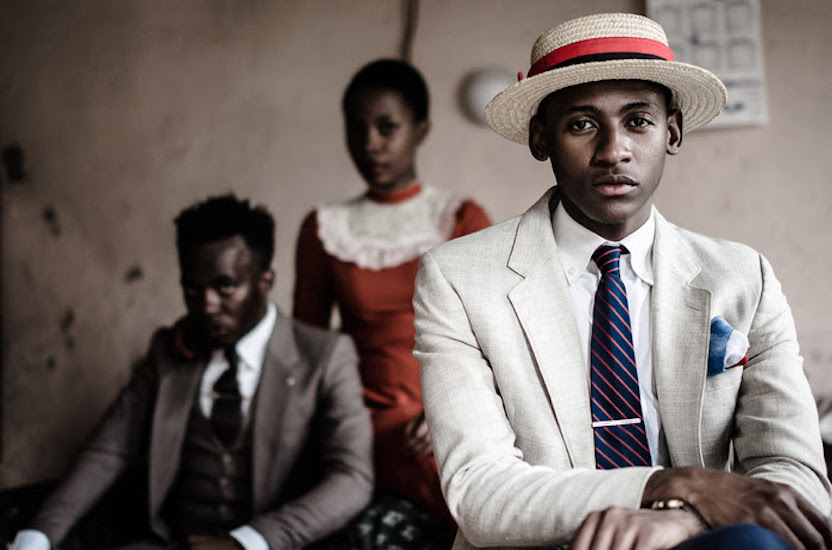 © Harness Hamese Khumbula Family Portrait 2014
Expositions du 1/10/2016 au 30/10/2016 Terminé
Brighton Photo Biennal Brighton France
For this, its seventh edition, Brighton Photo Biennial sets out to explore understandings of identity and representation - our personal and projected image - as influenced by the pervasive genre of fashion and style photography.
Brighton Photo Biennial 2016 (BPB16), Beyond the Bias – Reshaping Image, will address and further question how photography can inform and reflect socio-political issues.
Curated and produced by Photoworks, themes investigated include: representations of the body, gender and sexuality; the subversion of social and cultural norms; photography's function within the fashion business; the politics of sub-cultures and tribes.
EXHIBITIONS
At the core of BPB16 are three major exhibition projects, one a European premiere of an exhibition from the USA, the others being two new commissions; one centered on British Youth Style, the other a UK/India collaboration exploring sexuality and identity:
The Dandy Lion Project
, Curated by Shantrelle P. Lewis, University of Brighton Galleries - Edward Street
Showing for the first time in Europe, this exhibition explores global expressions of the 'Black Dandy' phenomenon against the backdrop of contemporary life in cities around the globe, including works shot throughout the Diaspora, from Brooklyn to Johannesburg to Kinshasa and London.
Presenting 150 images from over 30 photographers and filmmakers, it has been curated from an international open call by Shantrelle P. Lewis, an independent curator based in Brooklyn and Philadelphia. The first comprehensive exhibition of its kind, it highlights young men in city-landscapes, defying stereotypical and monolithic understandings of Black masculinity, by remixing Victorian-era fashion with traditional African sartorial sensibilities. Following acclaimed showings at Museum of Contemporary Photography, Chicago and Museum of African Diaspora, San Francisco, the European premiere will also include vintage family and archive images. Some of the works will be new for the UK exhibition and there will also be a global call out for additional submissions. Images submitted to this call should feature men and boys in families and communities whose self-styling expressed their masculinity, manhood and dignity, regardless of their environment or time period.
Kick over the statues
, Ewen Spencer
Fabrica, Brighton, a Photoworks/Fabrica co-commisssion for Brighton Photo Biennial 2016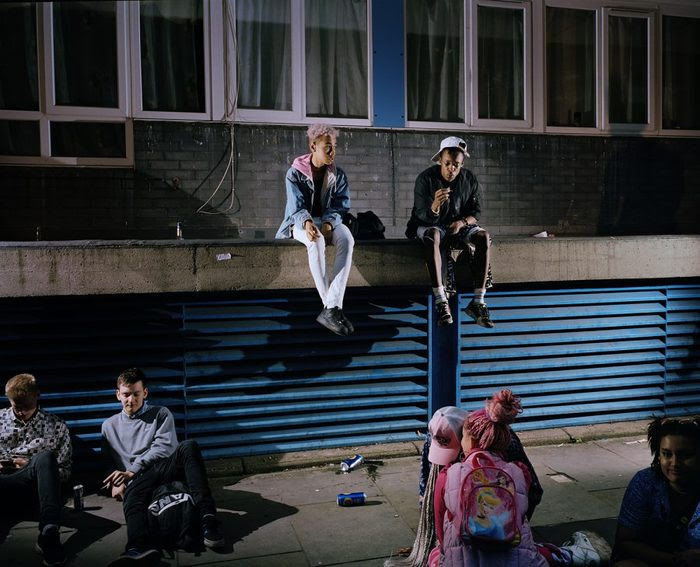 © Ewen Spencer, from the series Kick over the statues, a Photoworks/Fabrica co-commission for Brighton Photo Biennial 2016
Ewen Spencer will cast young Londoners against locations along the route of the 2016 Notting Hill Carnival and also feature young people in Liverpool. Notting Hill has been synonymous with Youth Culture since the late 50s, but Ewen's series will explore contemporary representations of Sub-culture through today's youth style. Large format images posted onto custom-built billboards in the gallery space will be supplemented with music and projected images from Ewen Spencer's extensive personal archive. Ewen's projects include those for The Face and Sleazenation, for media including Channel 4 and for global brands such as Nike.
Co-commissioned by Photoworks and Fabrica, co-financed by the Creative Europe programme of the European Union.
Reimagine (working title)
, Olivia Arthur and Bharat Sikka
University of Brighton Galleries, Grand Parade
A Photoworks/FOCUS Festival Mumbai co-commission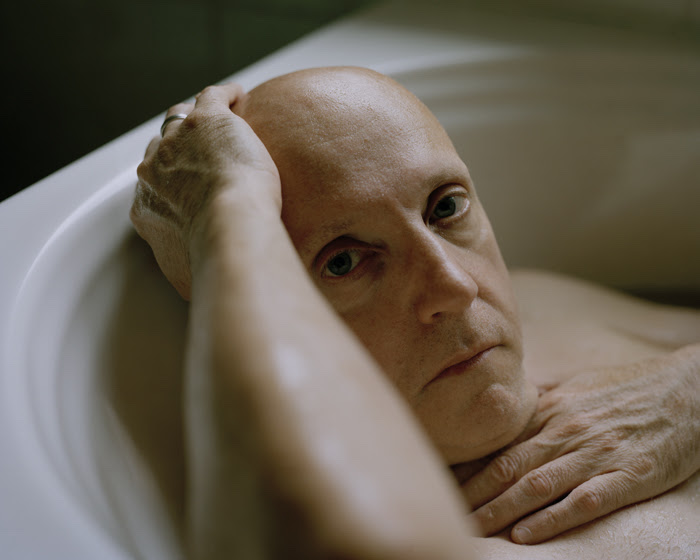 © Bharat Sikka, Untitled, Brighton,from the series Reimagine (working title), a Photoworks/FOCUS Photography Festival Mumbai co-commission for Brighton Photo Biennial 2016
Olivia Arthur (UK) and Bharat Sikka (India) have collaborated for the first time to explore private and public presentation of self-image in relation to the body, gender, sexuality and fantasy. Working with communities in both Mumbai and Brighton, cities with sharply contrasting politics of gender and sexuality, the photographers have collaborated with their participants to produce a new documentary project.
The work they have researched and developed together revolves, to a large extent, around individuals who identify themselves as being part of the LGBTQ+ community and importantly, a community that represents contemporary diversity in relation to sexuality and gender.
The public and private spheres in which the photographs are set present a contrast and raise questions as to the private and public presentation of self and the influence of locale on gender and sexuality.
Fashion Shows.
edited by Nigel Shafran
A Photoworks commission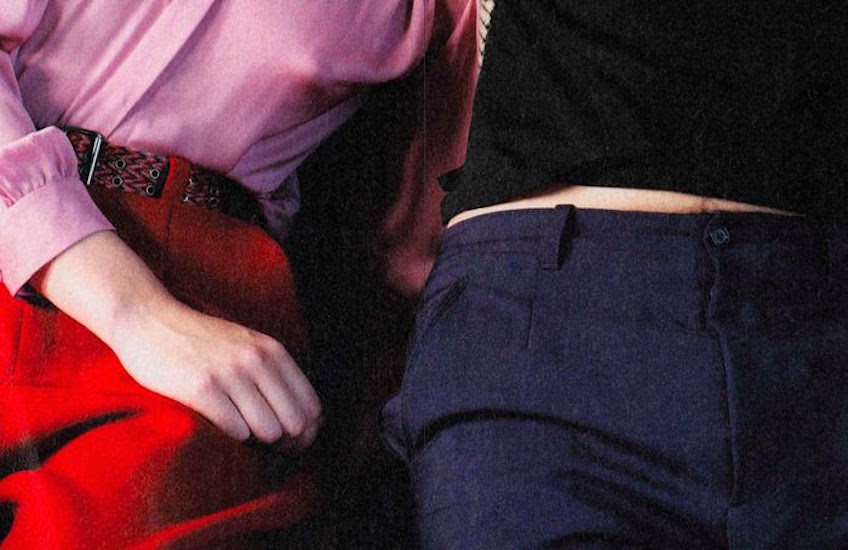 © Paul Elliman Untitled (September magazine) 2013
In Fashion shows. British photographer Nigel Shafran, has been invited by Photoworks to create a 'cabinet of curiosities' especially for BPB16. A carefully crafted and edited installation, Fashion shows. combines unexpected images and objects that provide an alternative and visually rich view into notions of beauty as circulated by the fashion photography industry. This bespoke exhibition presents imagery from a range of eras, including Paul Elliman's moving image version of his iconic September magazine, highlighting the glut of imagery delivered via the standard issue glossy magazines.
The installation's eclectic character is drawn out through objects including model cards and vintage beauty treatment manuals, creating connections that encourage us to examine the tools, strategies and distractions used by the fashion world.
Our City, How Do We Look?
Chynna Guyat, Jennifer Jackson, Judith Ricketts and Sophia Wohleke
A Photoworks/Together the People co-commission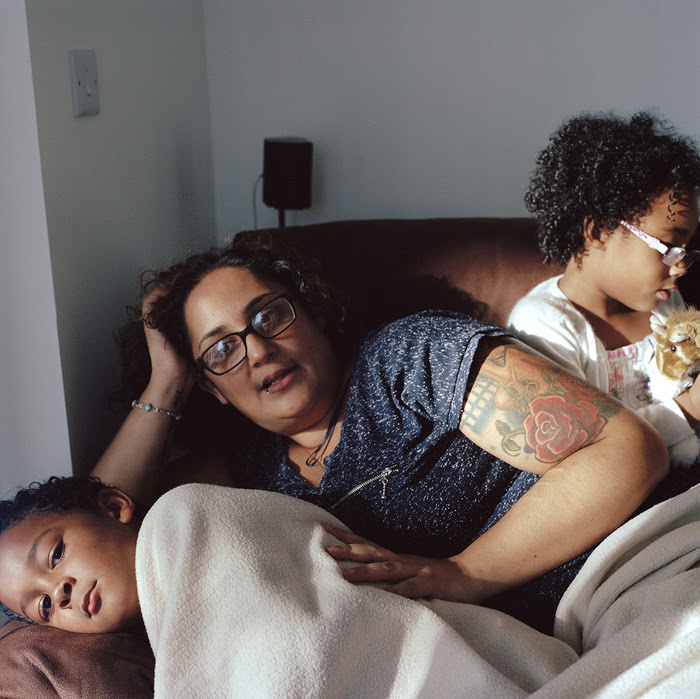 © Jennifer Jackson, Georgina, 2016
An exhibition of new photography by four University of Brighton students co-commissioned with the Together the People festival – Brighton's independent, green-field, music and arts festival. The exhibition will focus on Brighton & Hove communities, fashion and representation, reflecting the theme of BPB16. Before it's Brighton Photo Biennial showing, a selection of the student's new work will be shown at Together the People Festival 3-4 September in Preston Park, Brighton, accompanied by family photography workshops.
Into the Outside: The Story So Far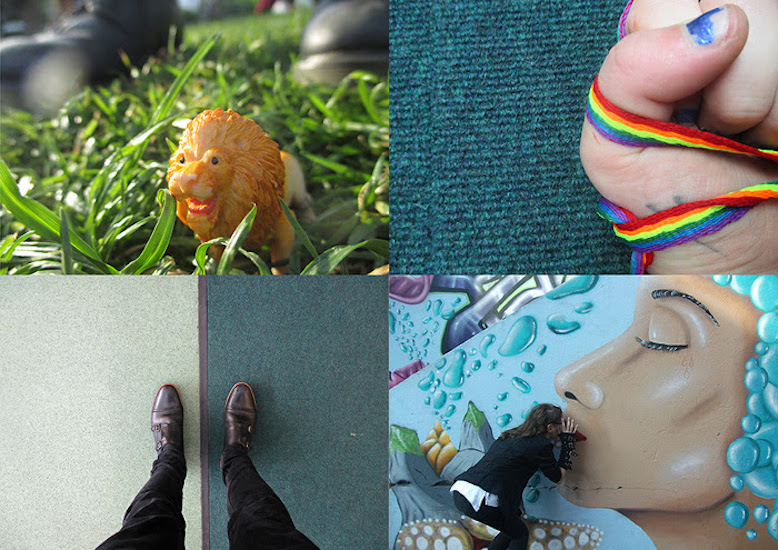 © Bette Davies, Colin Livens, Persephone Window Plant, James Warren, From Into the Outside, 2016
An exhibition charting progress of this major, multi-partner heritage-learning project with local young people, re-examining the city's rich LGBTQ+ past and creating a new archive of queer youth experiences. Led by respected photographer Helen Cammock, 13–25 year olds have been examining how issues faced today by young people identifying as LGBTQ+ compare with those faced by young LGBTQ+ people over the past forty years, using an extraordinary collection of autobiographical writing and ephemera submitted by over 700 people between 1986 and 1994.
State of Control,
A Photoworks/Fabrica co-commission
Youth culture as explored by young people themselves. A group of young people from Brighton & Hove present new work looking at how style, music and clothes convey a sense of belonging and place. Complementing the Ewen Spencer exhibition at Fabrica.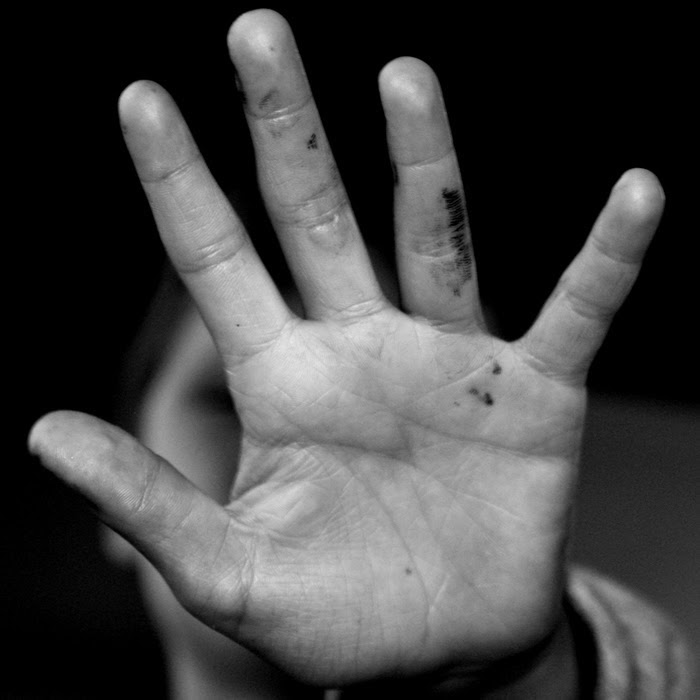 by Keira from State of Control 2016 © The Artist
Source : press release