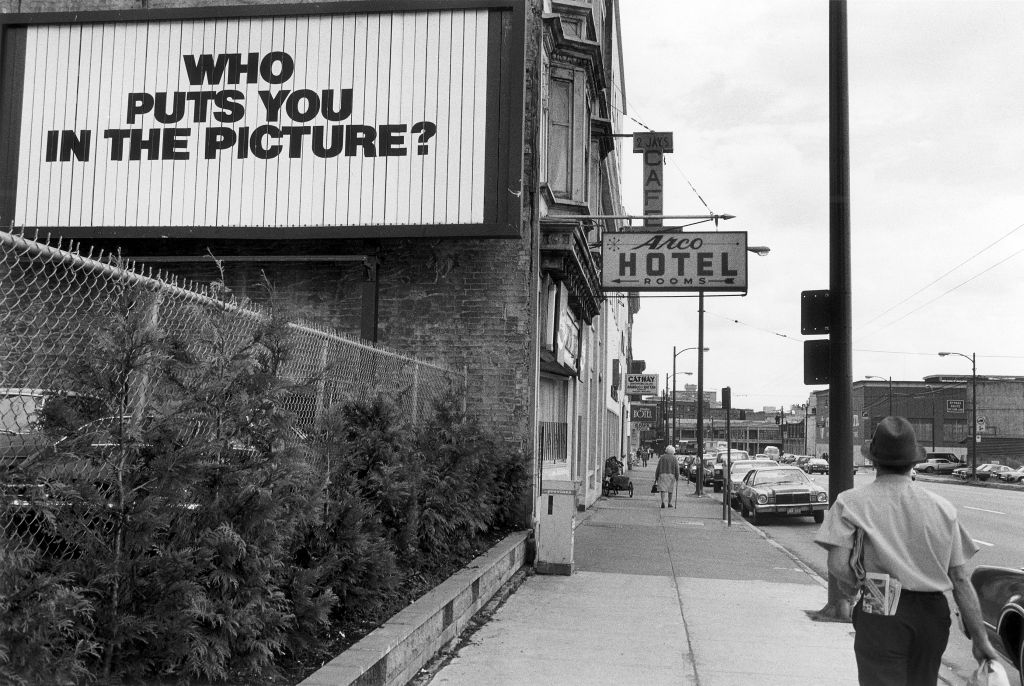 WHO PUTS YOU IN THE PICTURE ?, 1981 VANCOUVER, CAN © Max Regenberg / Galerie Thomas Zander, 2016
Expositions du 15/7/2016 au 16/10/2016 Terminé
SK Stiftung Kultur Im Mediapark 7 50670 Köln Allemagne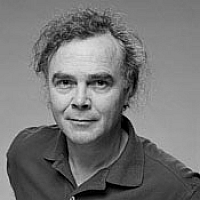 Urban Decorations – Die dekorierte Stadt provides us with an understanding of the urban images we are essentially confronted with on a daily basis. However, we are for the mostvpart less aware of them than the artist Max Regenberg (*1951). He has been dealing with the phenomenon of outdoor advertising, billboards, large-scale light boxes, as well as image-and-text statements in public space for about forty years. He can now look back at an enormous body of photographic material, from which he has selected about eighty-five representative works, many of them being shown for the first time, and pieces of documentation for the current exhibition. Regenberg thus provides insight into the unique scholarly-artistic study of the subject he has been carrying on since the late 1970s on his own initiative and which he began after his training at a studio for commercial photography in Cologne.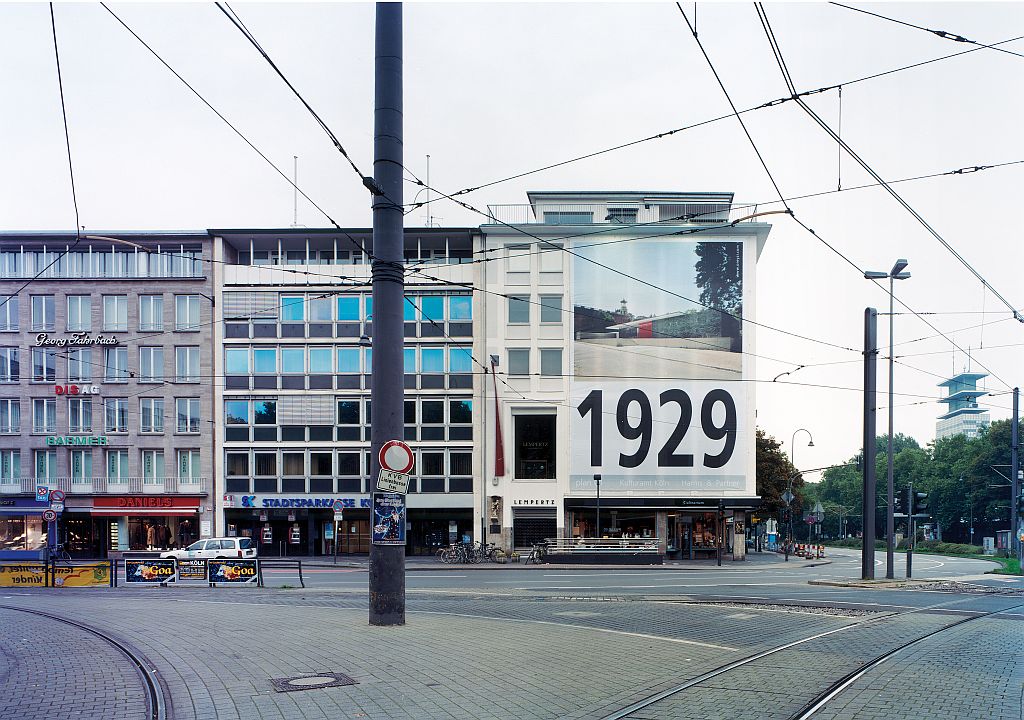 1929, 2009, KÖLN, DE © Max Regenberg / Galerie Thomas Zander, 2016



When he immigrated to Canada in 1977, during his travels through Canada and the United States he noticed how advanced and influential the media world was there. And this movement would continue on to Europe without it being critically reflected in general. This key experience encouraged him to continue to keep an eye on the world of advertising—yet not as a commercial photographer but as an artist who dealt with photography and visual depictions, as a sensitive observer who inquired into text and image in the wide area between high art and profane culture.

Besides thousands of negatives and prints of photographs he took with an analog camera, Max Regenberg's archive currently contains numerous original large-format posters and advertisements and an enormous amount of literature that throw light on the development of changing advertising strategies. He examines photography as an artistic medium and in doing so is able to point out the continuously growing correlation between what are initially differently intended visual worlds. Thus Max Regenberg relates not only the history of modern photography but also his view of the advancing pictorial turn. The photographer is noticing how the messages of technical-commercial and artistic origin are increasingly blending in urban space. We encounter numerous visual and speech-related codes as well as clichés that appeal to us and whose backgrounds are worth deciphering.

The black-and-white photographs in the exhibition can be traced back to the years between 1978 and 1985 and were prepared as hand prints. The first group presents motifs from Canada, France, Austria, and Germany, in particular Cologne: large-format posters or the spaces designated for them in the urbanscape, positioned on parking spaces and vacant lots, bus stops and the façades of buildings, in part placed on tall posts so that they are visible from a distance. M Come to Where is also one of Max Regenberg's early black-and-white series. In more than forty photographs he took at places around the world he places particular focus on Marlboro's cigarette advertisements, which could be found on the corner of nearly every street and sought to impress us with the almost limitless world of the cowboy and westerns.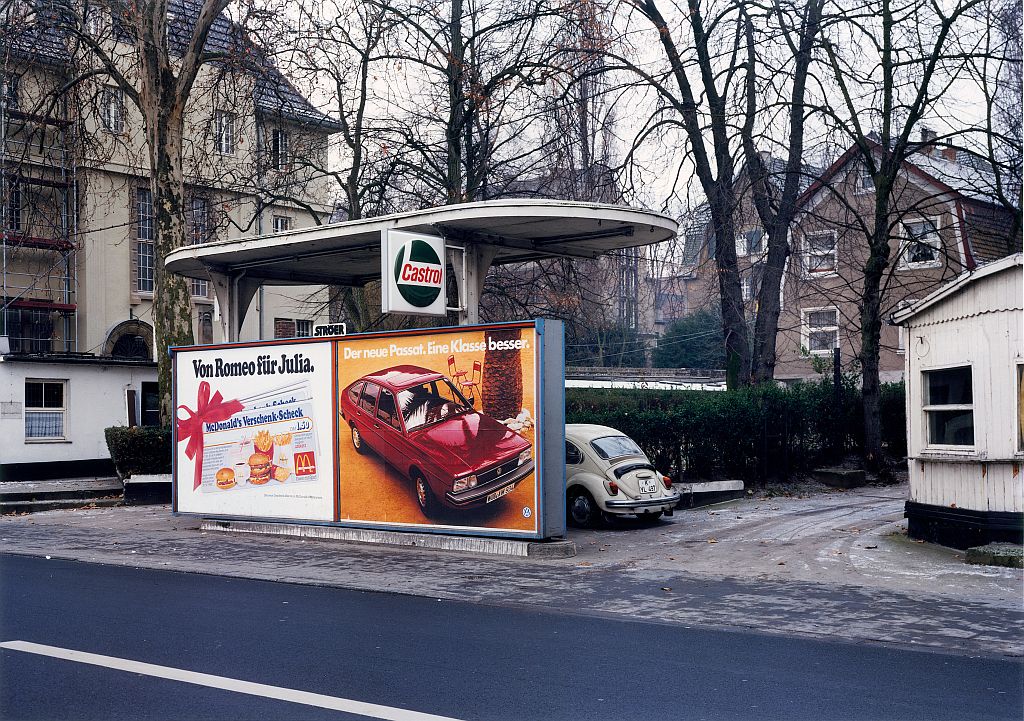 GAS STATION, 1980, COLOGNE, DE © Max Regenberg / Galerie Thomas Zander, 2016



Further on in the exhibition one encounters, among others, engaging large-format color exhibits from recent years. They not only allow us to impressively experience the colorful panels in urban space but their dimensions themselves seem to take on the aesthetics of large-scale billboards. Regenberg is also interested in so-called "text images," billboards and posters that use words and texts iconically and occasionally occur as commentary on an existing situation. With this series, the artist inquires into the immediate impact of text compared with image, the content of the two means of communication that finds expression in each case, and into their different structures and systems.

Die Photographische Sammlung/SK Stiftung Kultur already presented work by Max Regenberg in the group exhibition City–Image–Cologne in 2007. It is part of our exhibition practice to later focus on specific artistic positions as they continue to develop. The Max Regenberg monograph Billboards, edited by Thomas Zander, will be available for purchase during the exhibition. It includes texts by Klaus Honnef and Jeff Rian. Buchhandlung Walther König, Cologne, 2014.

Press release SK Stiftung Kultur