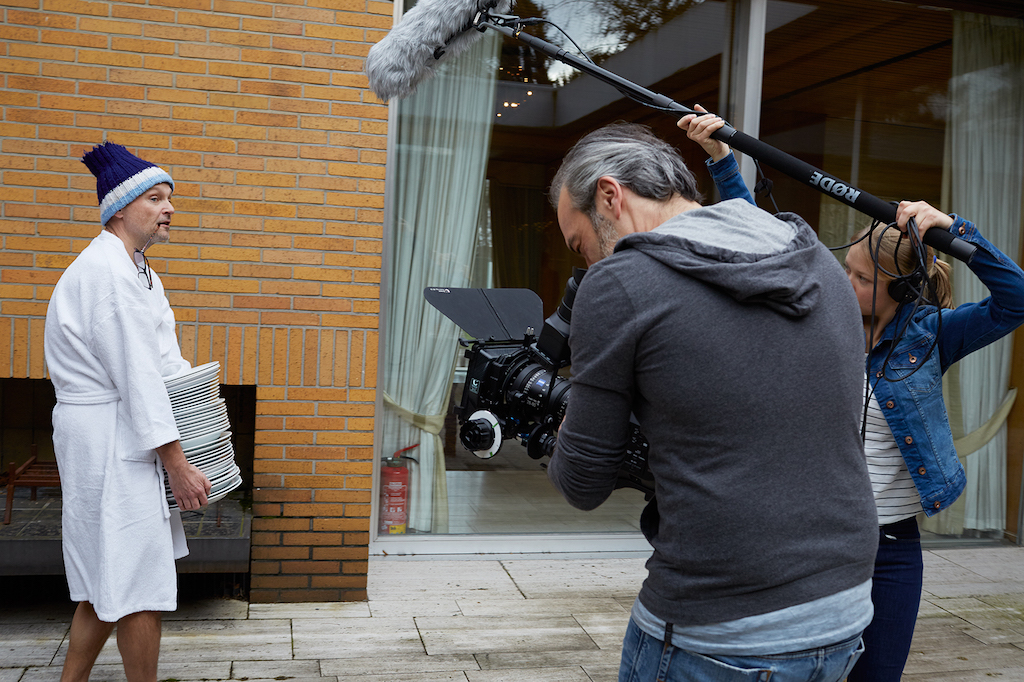 MIT DEM TELLER NACH BONN SERIE, 2016. © Juergen Teller
Expositions du 10/06/2016 au 25/9/2016 Terminé
Kunst- und Ausstellungshalle der Bundesrepublik Deutschland Friedrich-Ebert-Allee 4 D-53113 Bonn Allemagne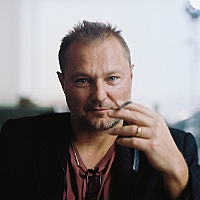 Juergen Teller, born in 1964 in southern Germany, is one of the world's most sought-after contemporary photographers. His works, many of which take the form of extensive series, are published in books and magazines and are shown in
exhibitions.
In the exhibition, works like Siegerflieger and My Man Crush, Pep Guardiola transform the Foyer in the Bundeskunsthalle into a public viewing area, where images of victories and defeats bear witness to Teller's feel for capturing decisive moments. Other groups of works, extended over three rooms, are more autobiographical and occasionally anecdotal: quiet landscapes from Nürnberg, carefully staged yet unsparingly candid images of himself in The Clinic and subjective documentations of his engagement with his youth and his origins such as Irene im Wald. The latest series, Mit dem Teller nach Bonn and Plates/Teller, seem to bring together and concentrate all his earlier themes and compositions. The protagonists' games with a plate – the German word for plate is Teller, and so the plate acts as a synonym and stand-in for the photographer – are captured in compositions that are as tender as they are exuberant, direct and honest, full of humour and strangely touching. Many of his complex narratives only unfold upon a closer look.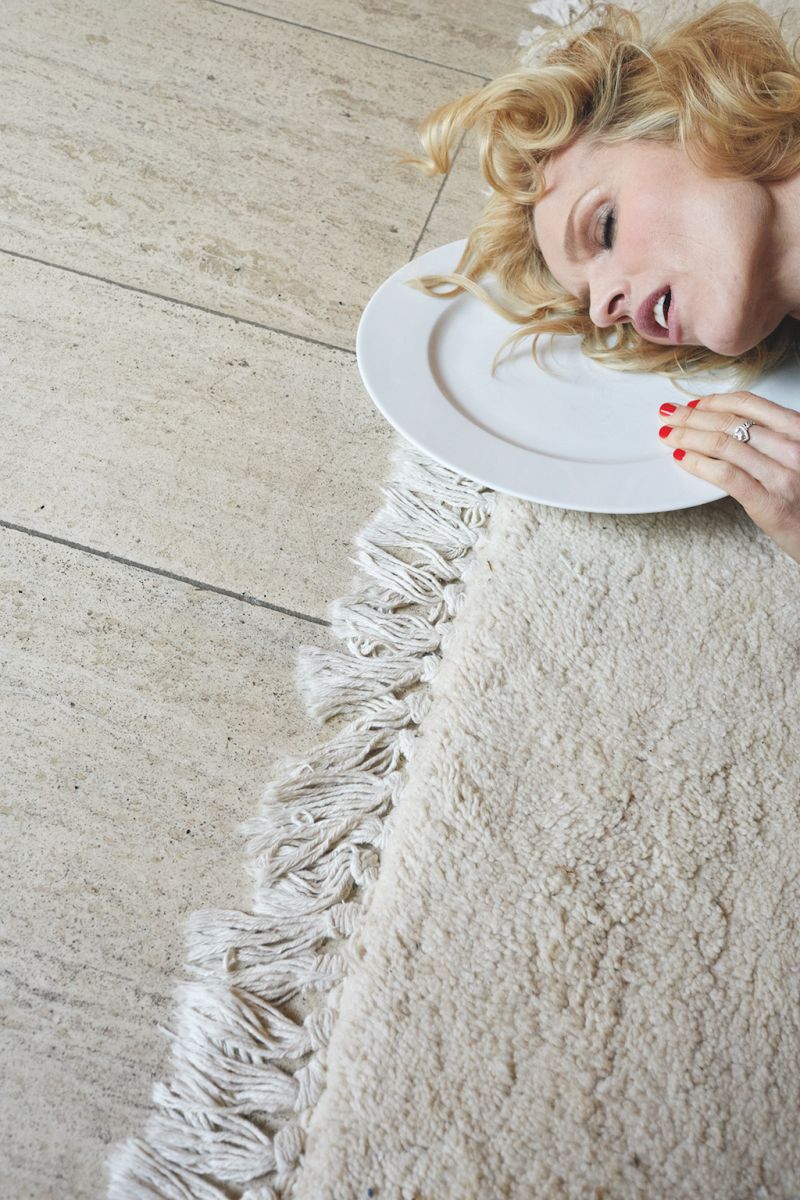 EVA HERZIGOVA, MIT DEM TELLER NACH BONN SERIE, 2016. © Juergen Teller




In 1986, Teller moved to London and began to work for trendy music, zeitgeist and fashion magazines. He came to fame in 1991 when he photographed the band Nirvana, and his pictures of Kurt Cobain were published. Since then his pictures have straddled the interface of art and commercial photography. His stylistic device of choice is the portrait. Working in the areas of music, fashion and celebrities as well as everyday scenes and landscape, he draws on his intuitive feel for people, situations, milieus and clichés to create images of great immediacy and deceptive simplicity. His compositions often convey a sense of the incidental or even slapdash, but on closer inspection it becomes clear that they are very carefully composed and conceptualised. Implicit in many of his works is the deliberate breach of viewer expectations – Teller does not idealise, romanticise or prettify. Instead, his pictures aim for the very core of the subject and foreground the idea of imperfect beauty.
Deliberately distancing himself from the relentless glamour of fashion and people photography, Juergen Teller forged his own distinctive path. In his shoots for well-known fashion designers, he not only placed supermodels, pop stars and other celebrities in unexpected and often disturbing contexts, he also allowed their individuality to shine through, thus lifting the images out of established visual codes and preconceived expectations. Teller applies the same artistic principle to his non-commercial work. The resulting images – now more than ever – are baffling, unpredictable, cliché-defying, intimate, seemingly transgressive and in-your-face, but never compromising, because they are informed by great empathy and sensitivity.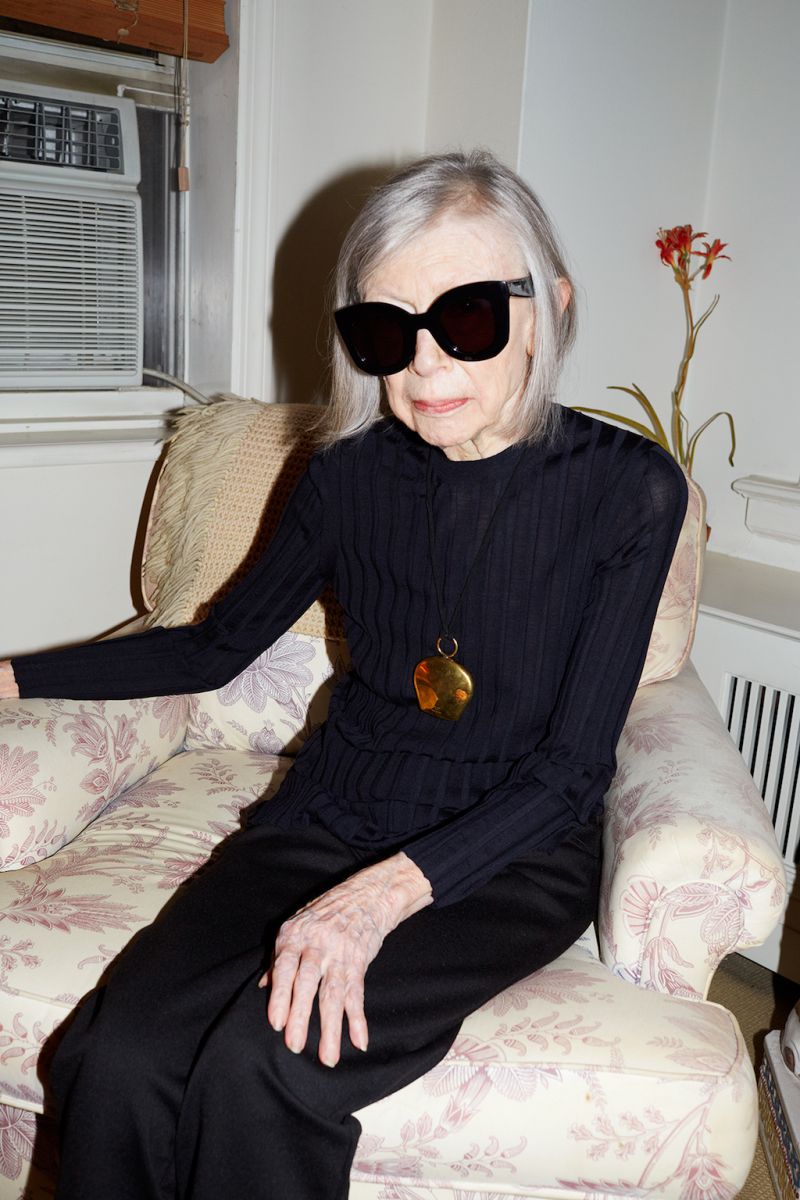 JOAN DIDION, CELINE CAMPAIGN SPRING SUMMER 2015 © Juergen Teller



Juergen Teller demands a lot from his sitters. He expects them to let go of inhibitions and to embrace a raw and unvarnished authenticity, but he gives as good as he gets. He uses the set, the props, his camera and, above all, the sitters as a film director might and frequently acts as the protagonist of his own images, delegating the operation of the shutter release to someone else. In so doing, he integrates the viewer's gaze into his visual conceptualisation and invites the audience to share in his playful game. His steady focus on the motif, candid and curious, open and unblinkered, calls for tolerance and curiosity on the part of the viewer.
After the presentation at the Art and Exhibition Hall, the exhibition will be shown in a different configuration at the Rudolfinum in Prague and the Martin Gropius Bau in Berlin.