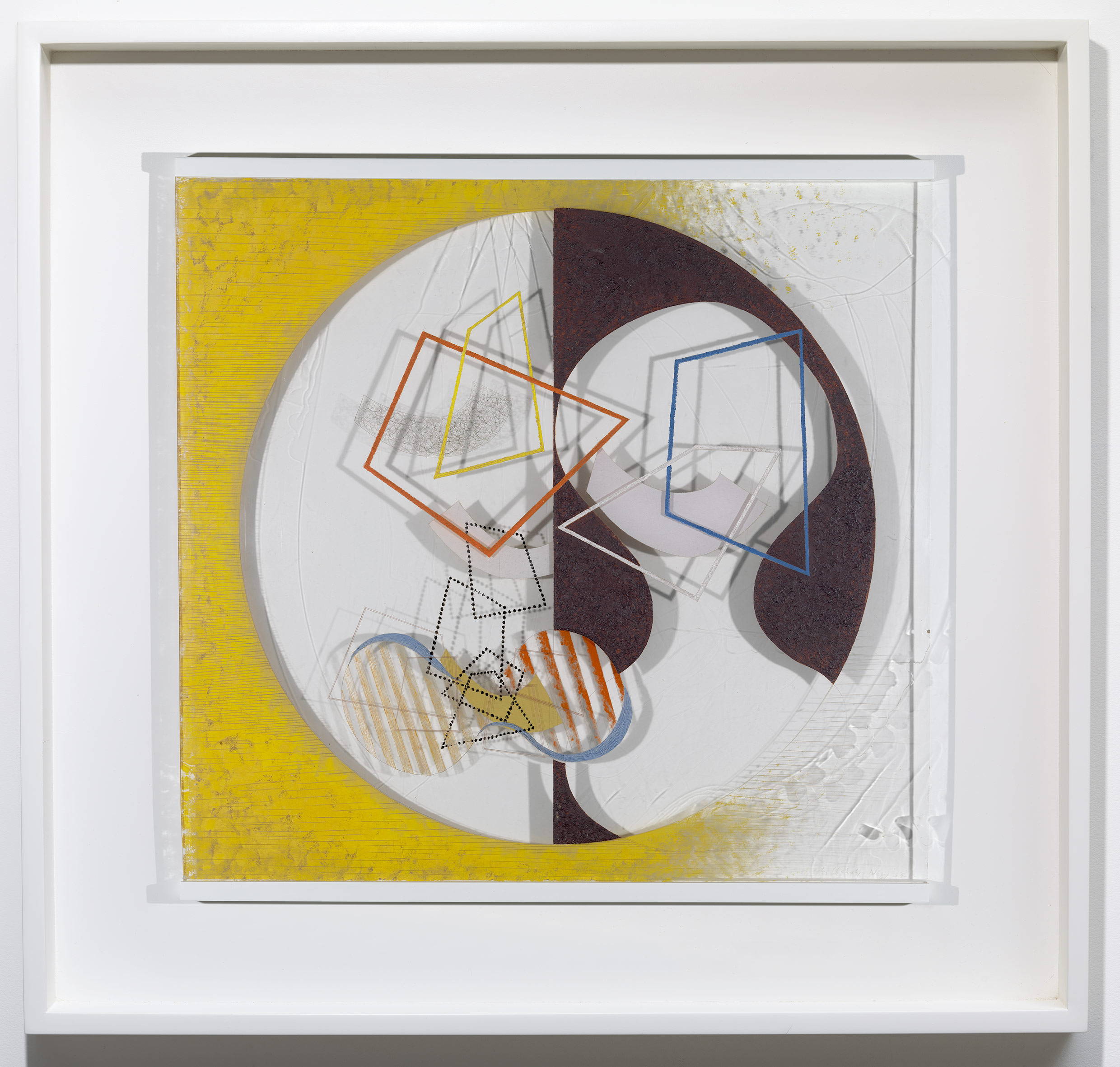 László Moholy-Nagy, Space Modulator, 1939–45. Oil and incised lines on Plexiglas, in original frame. Plexiglas: 63.2 × 66.7 cm; frame: 88.6 × 93 cm. Solomon R. Guggenheim Museum, New York, Solomon R.
Among Moholy-Nagy's radical innovations were his experiments with cameraless photographs (which he dubbed "photograms"); his unconventional use of industrial materials in painting and sculpture; experiments with light, transparency, space, and motion across mediums; and his work at the forefront of abstraction, as he strove to reshape the role of the artist in the modern world. Moholy-Nagy: Future Present features paintings, sculptures, collages, drawings, prints, films, photograms, photographs, photomontages, projections, documentation, and examples of graphic, advertising, and stage design drawn from public and private collections across Europe and the United States.
On display in the museum's High Gallery is Room of the Present (Raum der Gegenwart), a contemporary fabrication of an exhibition space conceived of by Moholy-Nagy in 1930, but not realized in his lifetime. On view for the first time in the United States, the large-scale work contains photographic reproductions and design replicas as well as his kinetic Light Prop for an Electric Stage (Lichtrequisit einer elektrischen Bühne, 1930; recreated 2006). Room of the Present illustrates Moholy-Nagy's belief in the power of images and the significance of the various means with which to view and disseminate them—a highly relevant paradigm in today's constantly shifting and evolving technological world.
Moholy-Nagy is a central figure in the history of the Solomon R. Guggenheim Museum. In 1929, Solomon R. Guggenheim and his advisor, German-born artist Hilla Rebay, began collecting his paintings, works on paper, and sculpture in depth for the Guggenheim's growing collection of nonobjective art. His work held a special place at the Museum of Non-Objective Painting—the forerunner of the Guggenheim Museum—where a memorial exhibition was presented shortly after his untimely death in 1946.
Moholy-Nagy: Future Present is organized by the Solomon R. Guggenheim Foundation, the Art Institute of Chicago, and the Los Angeles County Museum of Art. Karole P. B. Vail, Curator, is the Guggenheim's organizing curator for the exhibition, with the assistance of Ylinka Barotto, Curatorial Assistant, and Danielle Toubrinet, Exhibition Assistant.