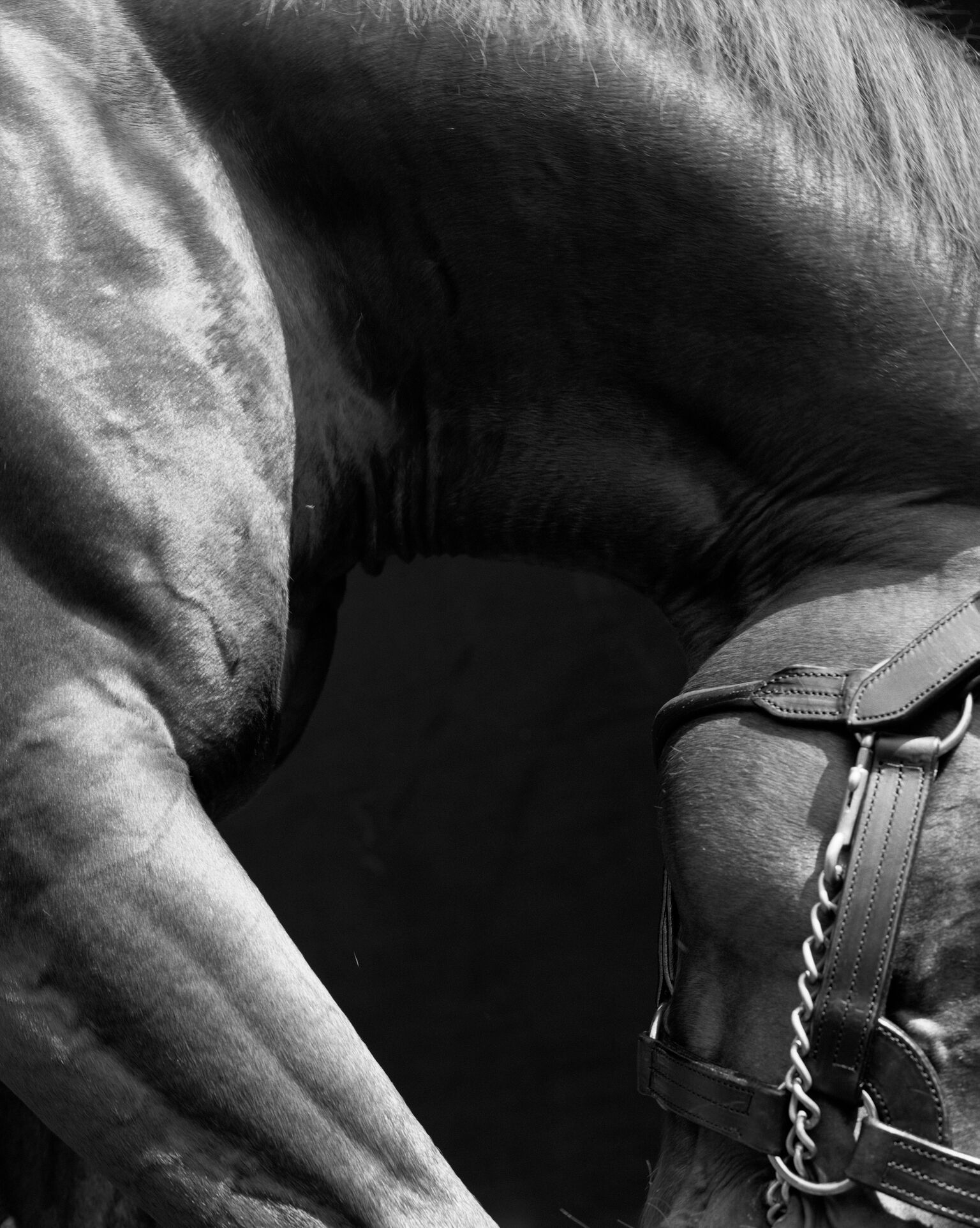 © Neil Latham / American Thoroughbred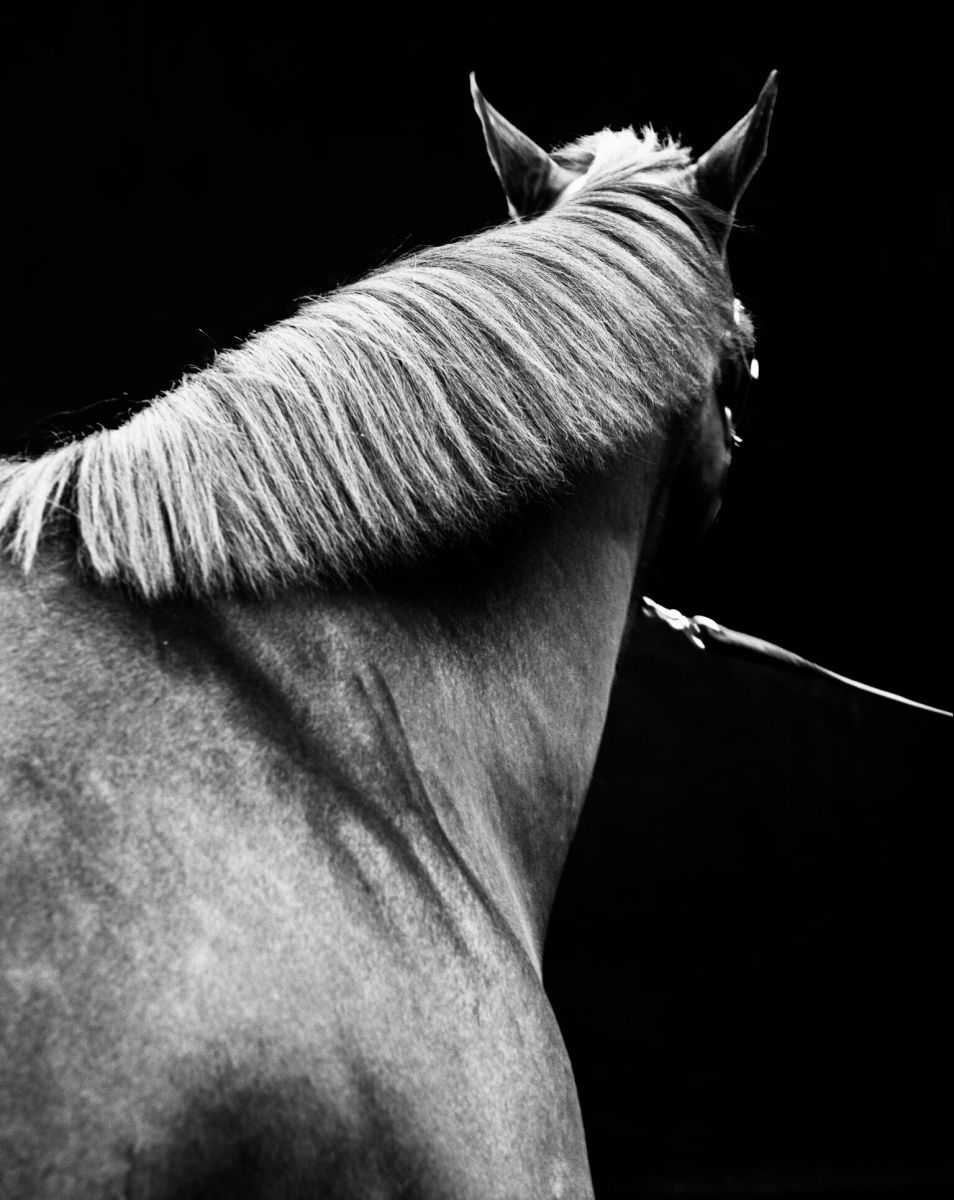 © Neil Latham / American Thoroughbred
This singular image started an obsession. Latham spent the next three years traveling across the United States photographing Thoroughbreds. He slowly gained the trust of horse owners and trainers, convincing them to let him photograph their priceless racehorses. Latham sketched ideas and explored the best lighting and photographic technique to use. He lugged film, a large-format camera, and a 20-foot-tall, 36-foot-wide backdrop. To gain access he slept in groom dorms at the Saratoga Race Course and tent-camped at Kentucky Horse Park. He observed the horses in training and at play, studying their anatomy, movements and behavior in order to anticipate their actions. "I wanted to capture the animal's form and essential qualities and so I had to live it," he says. The journey kept him spellbound and determined to get at the crux of substance and spirit of the American Thoroughbred.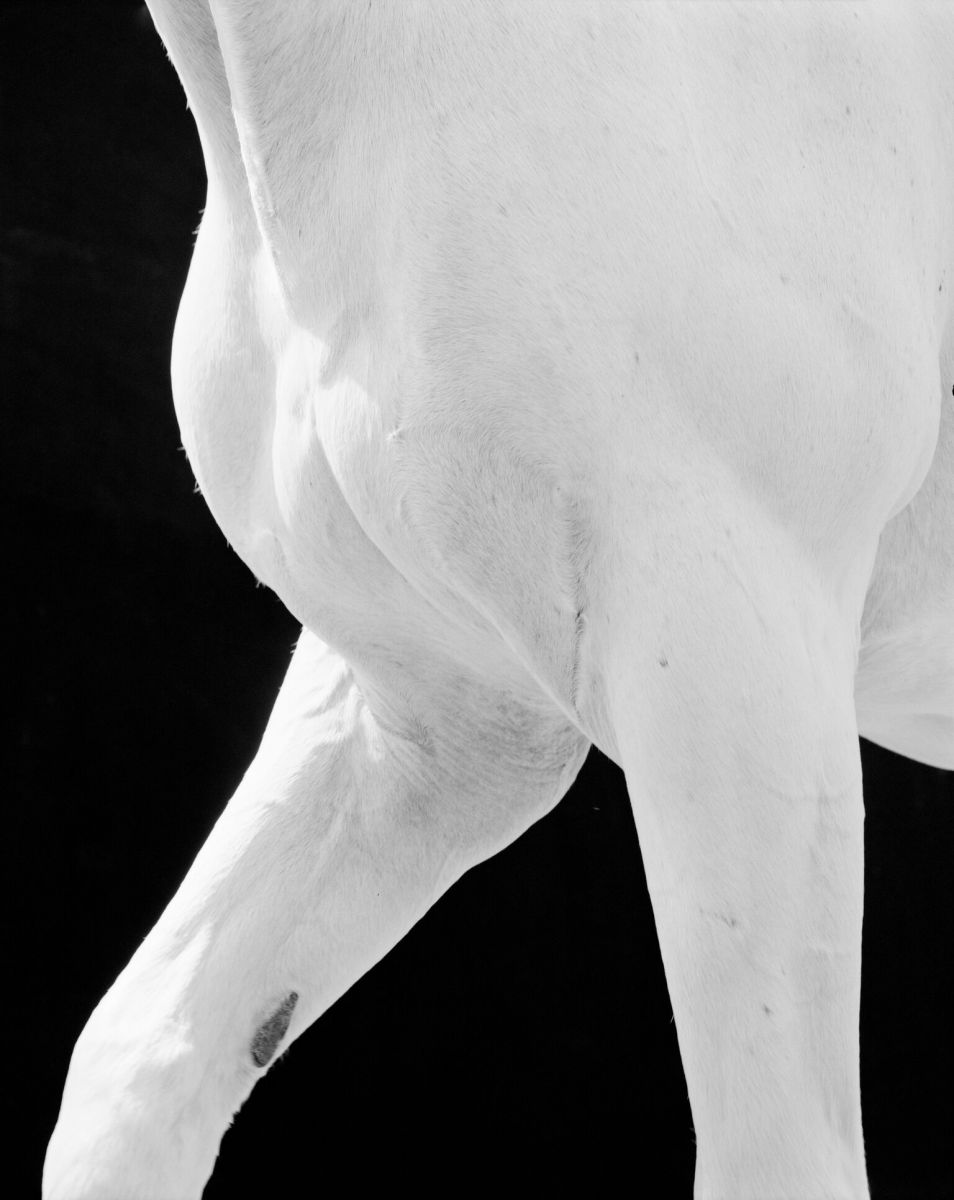 © Neil Latham / American Thoroughbred
limited edition, casebound and slipcased
first edition
june 2016
14 x 16 inches
80 duotone plates
182 Pages
distributed by Twin Palms Publishers
$95.00
ISBN: 978-1-936611-12-6
Availability: Forthcoming
https://twinpalms.com/books-artists/american-thoroughbred/?woocommerce_waitlist=4153&woocommerce_waitlist_nonce=4eef618f30"