Calais, July 2015 © Henk Wildschut
Expositions du 8/4/2016 au 5/6/2016 Terminé
FOAM - Fotografiemuseum Amsterdam Keizersgracht 609 1017 DS Amsterdam Pays-Bas From April, Foam will present the exhibition
Calais - From Jungle to City
by photographer Henk Wildschut (b. Harderwijk, the Netherlands, 1967). Close to the seaport of Calais in France, the heart of democratic Europe, a parallel world has existed for ten years. Here refugees from Africa and the Middle East wait for a chance to cross to the United Kingdom. Henk Wildschut has been following the growing influx of refugees in Calais since 2005. Over the past year he stepped up his visits and watched 'The Jungle', as it is known, increasingly become a city in its own right – a city that, by political decisions, has started to being dismantled from 29 February 2016.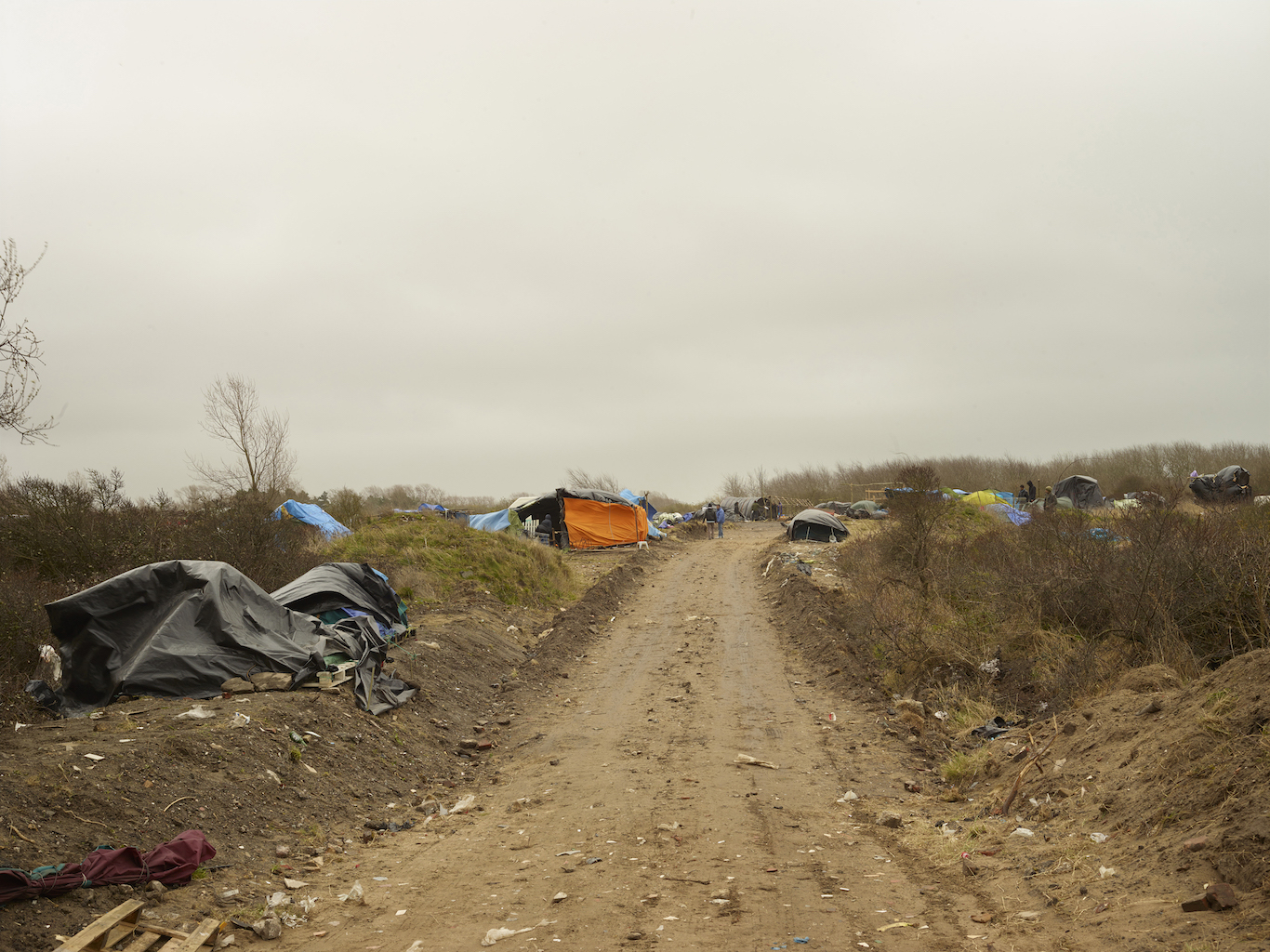 Calais, March 2015 © Henk Wildschut
In 2011 Henk Wildschut published his book Shelter, with photos of huts built by refugees in the woods around Calais. Those places, once seized by the refugees, have now been taken back by nature. Only traces of human occupation are left. After the clearing of 'The Jungle' a new camp emerged in the dunes just outside Calais. The same dynamic can be seen there, only on a far larger scale. There are 'houses', restaurants, churches, mosques and libraries. The paths are becoming broader. There are the beginnings of a road network, toilet blocks have been laid out and electricity has arrived.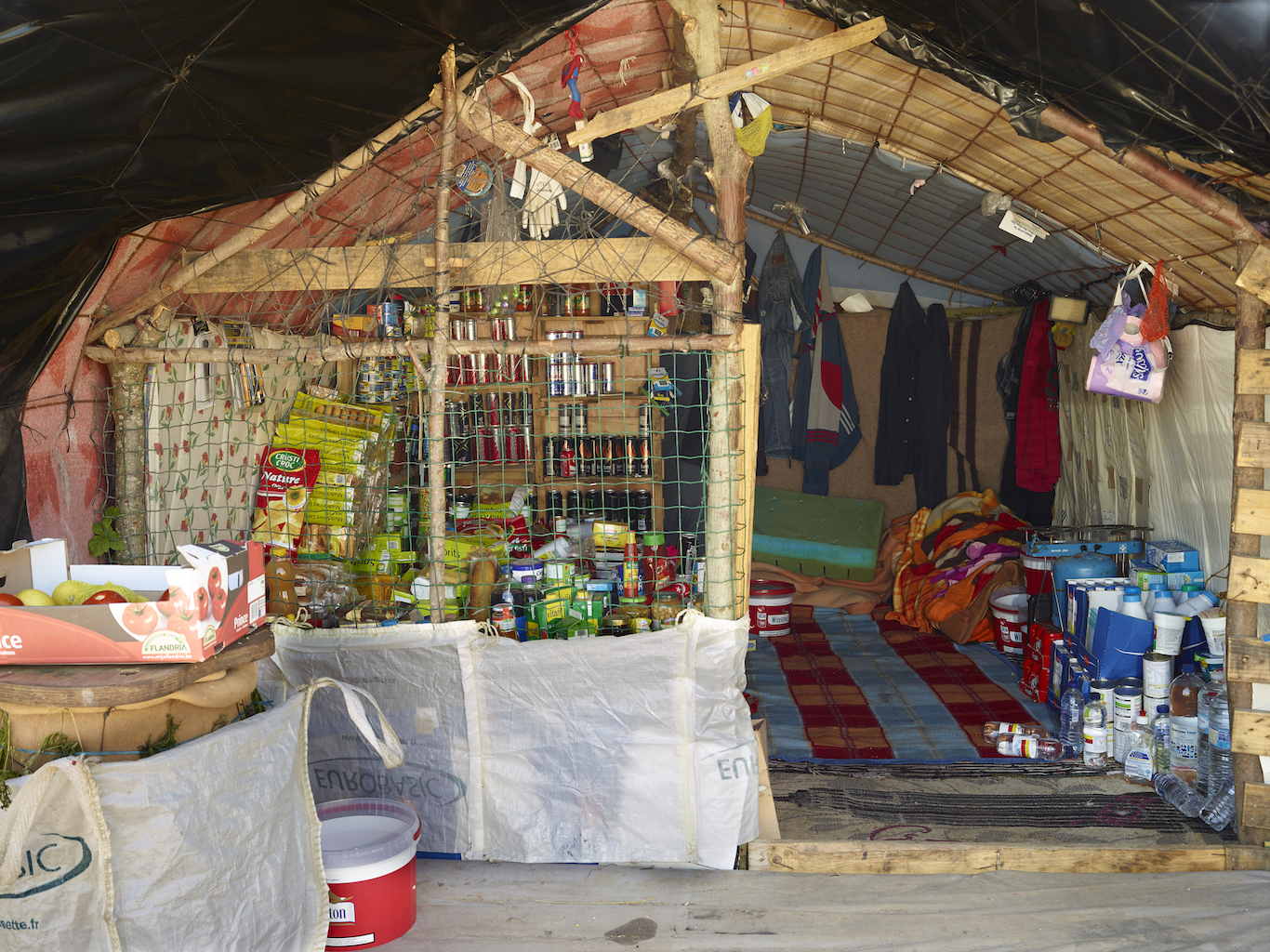 Calais, July 2015 © Henk Wildschut
Unlike most photographers, Wildschut deliberately avoids concentrating on creating images of the immediate, heartbreaking personal stories of refugees. Yet they are continually and tellingly present, through attempts to create a home and to survive. The tracks they leave in the landscape make them, the invisible people who do not officially exist, highly visible. This artistic decision does justice to the complexity of the problem presented by the current refugee crisis, which is all about visibility and invisibility, recognition and denial, about the temporary and the structural, restrained or uncontrolled, local and international, and about the often complex tension between political and social reality.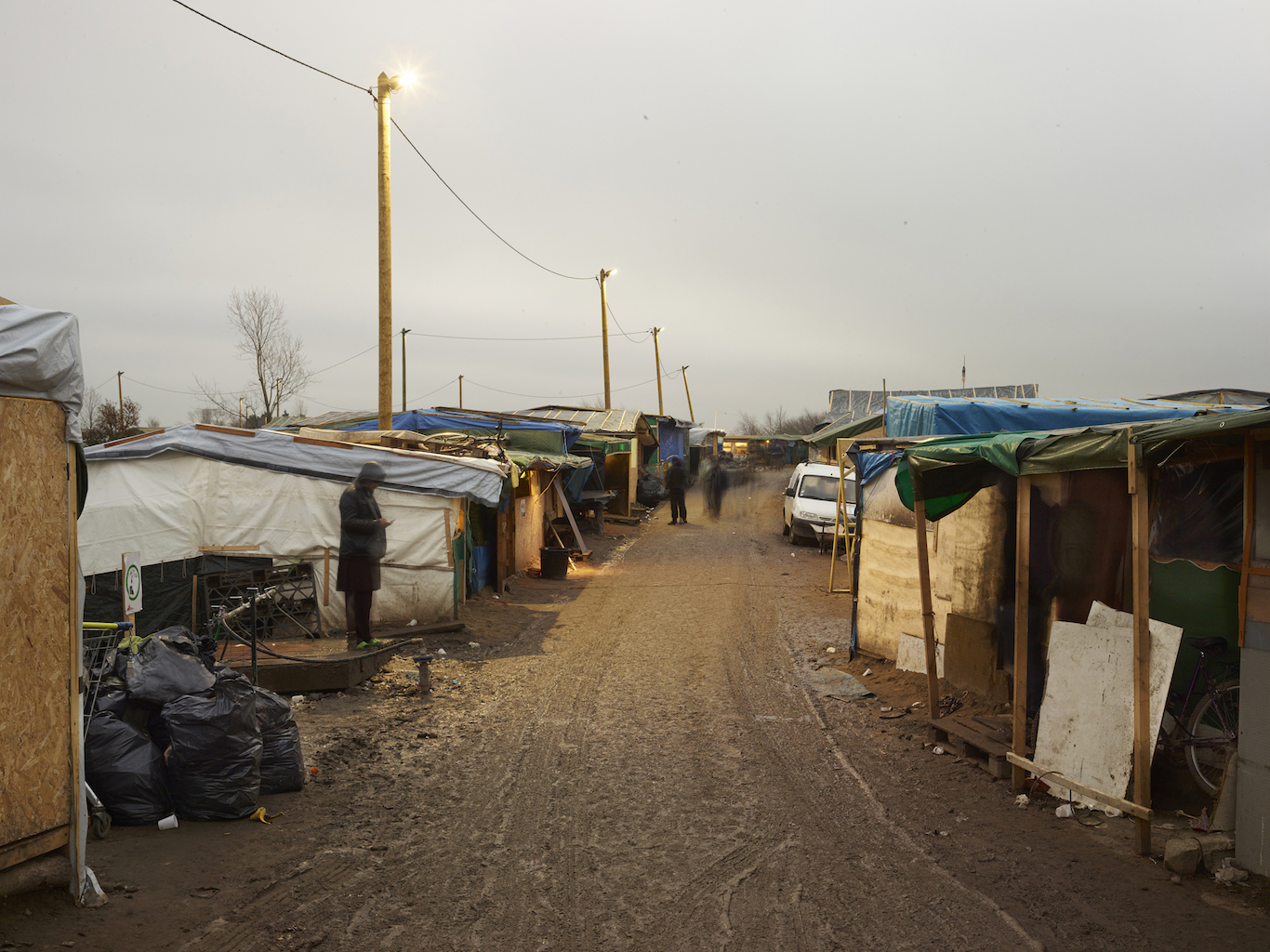 Calais, November 2015 © Henk Wildschut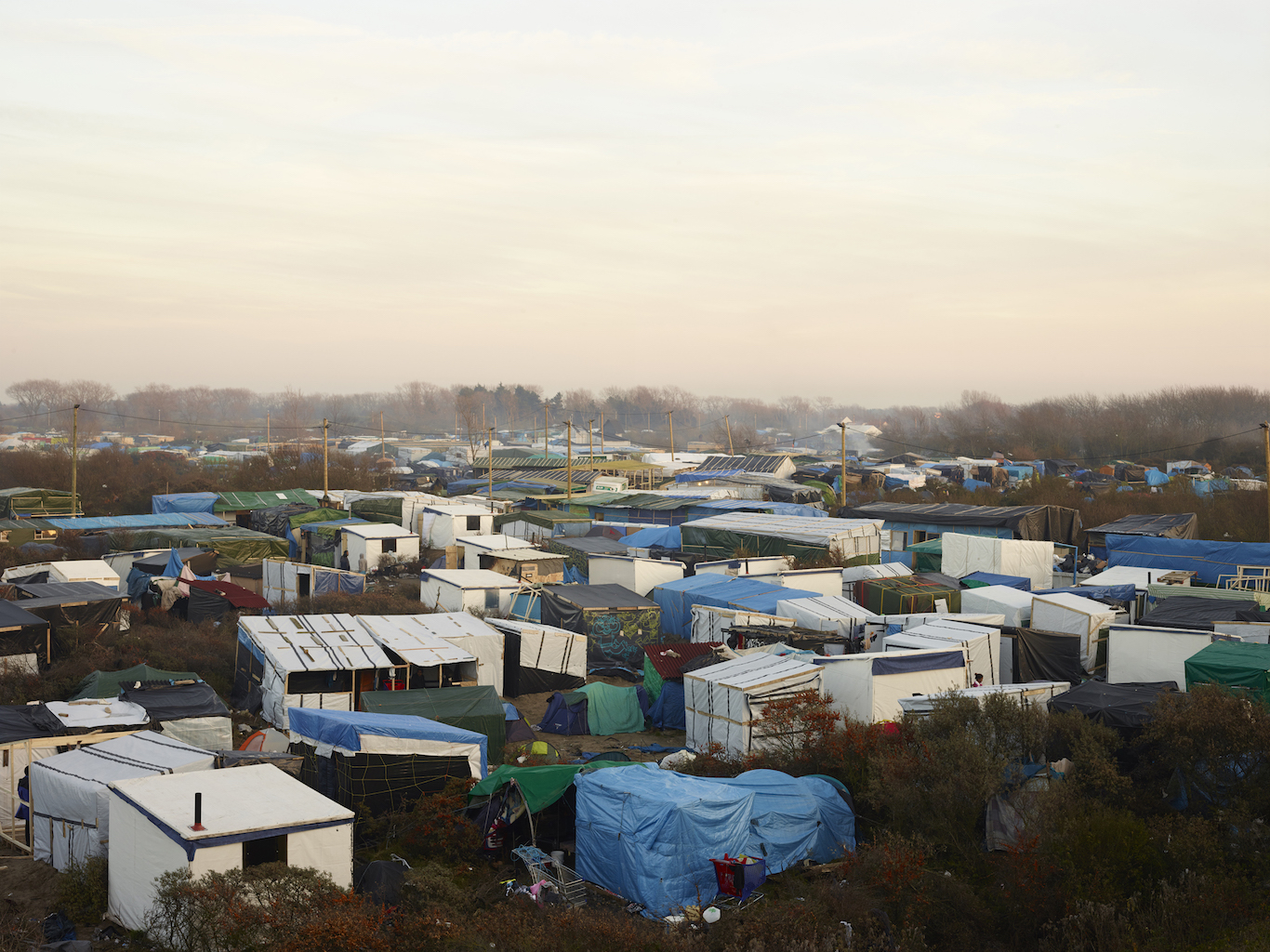 Calais, December 2015 © Henk Wildschut
Within the exhibition
Calais - From Jungle to City
photographic and cinematic images alternate, giving an insight into how the structure of the camp is rapidly changing. During the exhibition transformation will continue, so new work will steadily be added. Henk Wildschut's way of working has a documentary character, but it is also poetic and suggestive. His photos provide a counterweight to the emotional photos of refugees familiar to us from newspapers and television.
This project is made possible through the support of The Democracy and Media Foundation, the Mondriaan Fund and Kleurgamma.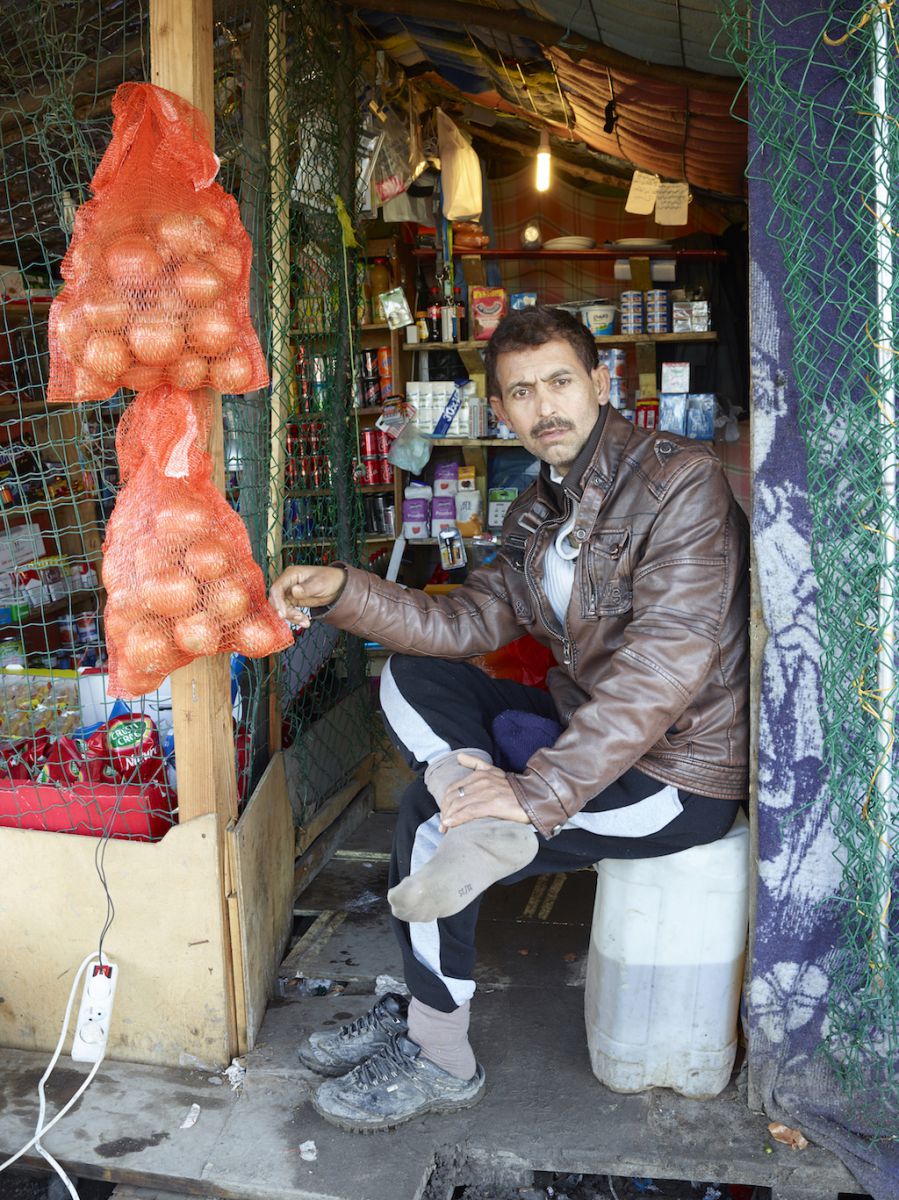 Calais, February 201§ © Henk Wildschut
The exhibition Calais - From Jungle to City can be seen from 8 April – 5 June 2015 at Foam. Open daily 10 am - 6 pm, Thurs/Fri 10 am - 9 pm. Tickets: €10,00.