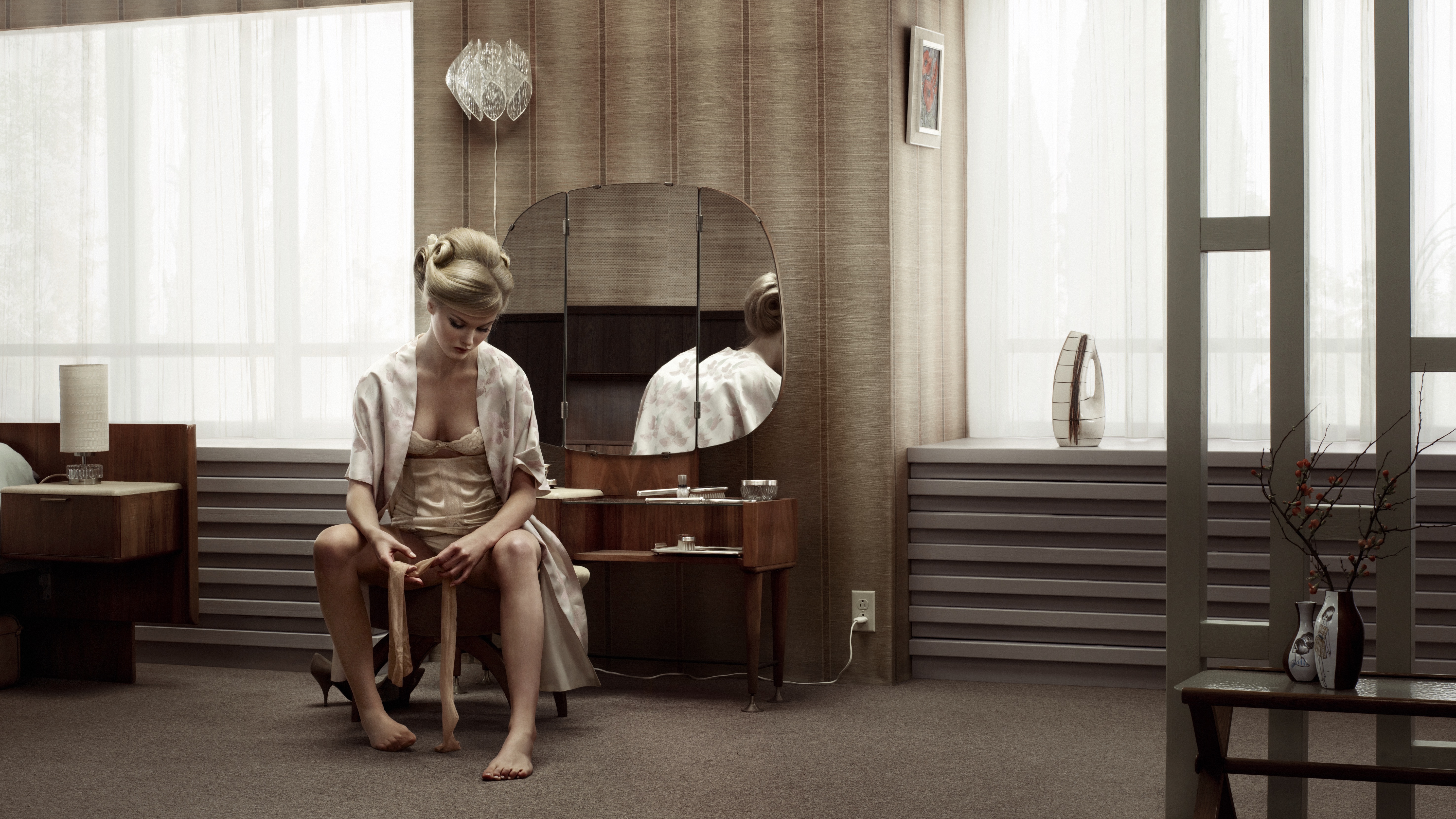 © Erwin Olaf, Grief Barbara, 2007
Expositions du 29/1/2016 au 1/5/2016 Terminé
Centro de arte contemporaneo de Malaga Alemania s/n. 29001 Málaga France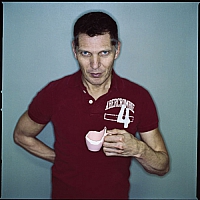 The Centro de Arte Contemporáneo of Málaga is pleased to present a survey of Erwin Olaf's work from the last decade. In Cell of Emotions, the exhibition curated by Fernando Francés, visitors will be able to admire more than sixty pieces that document the Dutch artist's output since 2005. Though known as one of the leading exponents of contemporary photography, he has also produced videos and installations. Olaf, who has shot several major advertising campaigns for well-known brands, uses a combination of photojournalism and studio photography to recreate situations that question the spectator's feelings, characterised by a meticulous mise-en-scène where reality mingles with fiction and a back-to-basics philosophy that dictates a sparing use of photo touch-ups. Unbridled consumerism and social isolation are among the recurring themes in his oeuvre. Erwin Olaf lives and works in Amsterdam.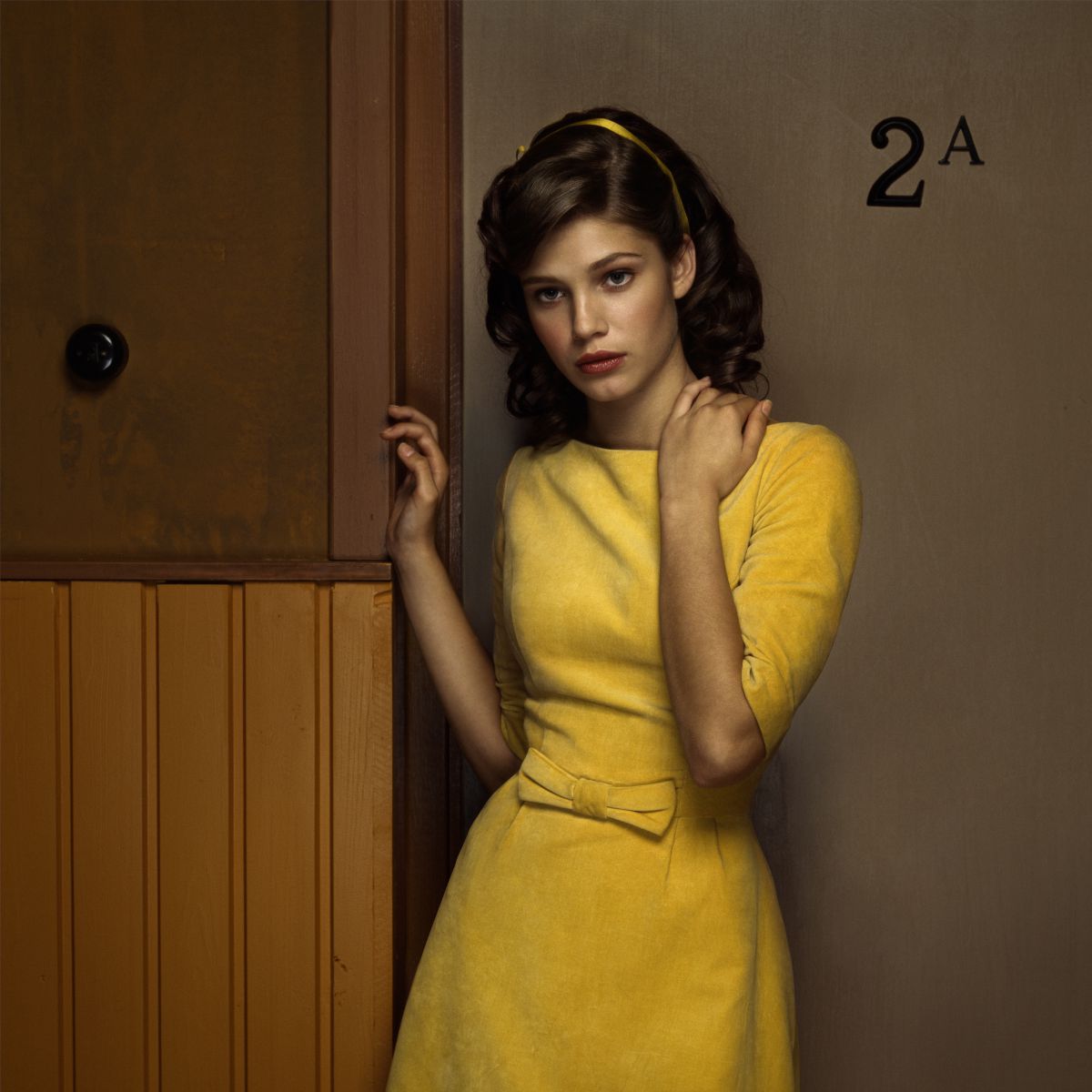 © Erwin Olaf - Hope - Portrait #5
Speaking of his work, Erwin Olaf (b. Hilversum, Netherlands, 1959) once explained, "Modern photography doesn't really interest me, and I think this will be true to my dying day; perhaps I am jealous of painting, but I couldn't paint." Cell of Emotions presents a selection of the works created by this Dutch artist over the last decade, grouped in series. In the works featured in this show, Olaf addresses current social issues, taboos and conventions from a personal point of view with painstakingly detailed sets and scenarios. His recreations often make viewers doubt the evidence of their eyes, because he takes his own fantasies to such extremes that in some cases they turn into nightmares.
For Fernando Francés, director of the CAC Málaga, "The Dutch artist strips those moments of reality and grants them the greatest privilege of all: giving the collective imaginary free rein, inviting spectators to question their principles and prejudices. To recreate those settings, he uses devices that render the atmosphere in the gallery dense and stifling. In an instant anything, however implausible, is possible. Based on these premises, one can read critiques of consumerism, the social isolation of people, decadence, provocation, eroticism, even satire and humour in his photographs. His technique has evolved, returning to the classical and limiting his intervention in the end result to a minimum of photo touch-ups. But not everything is valid: if what is exhibited is too real, in the fantasy world Olaf has dreamed up, this idea is discarded. He has no interest in things that immediately lend themselves to easy interpretation."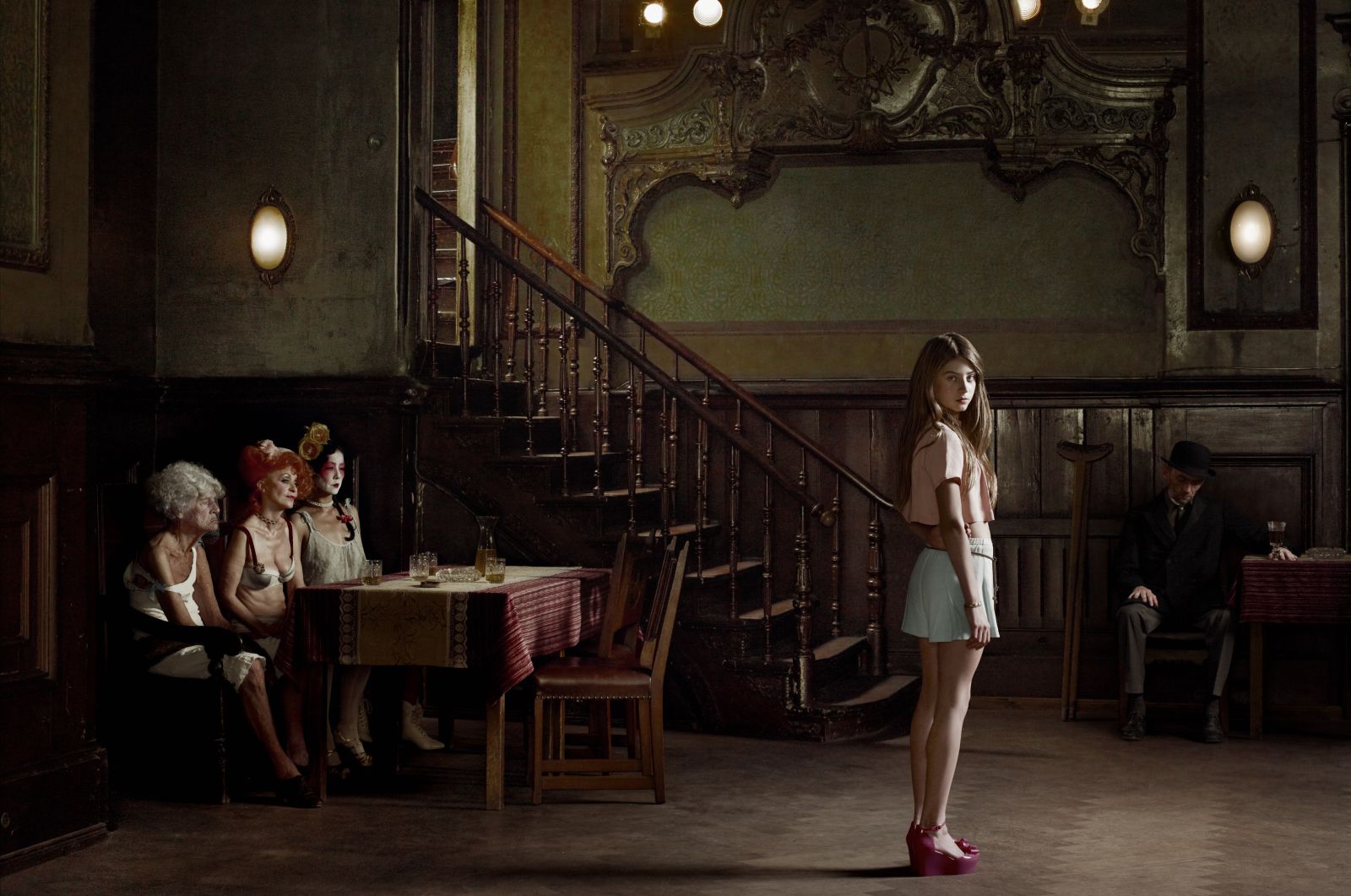 © Erwin Olaf - Berlin 2012
The artist's photographs eloquently convey the emotions of his subjects, like the anxiety of waiting captured in the Hope series (2005), which recreates the moment immediately before something happens in everyday settings and speaks of the loneliness and isolation of our times; or the pain of the characters in the Grief series (2007), which depicts the upsetting effect of the Kennedy assassination on American society. One of his most provocative and unsettling works is the Keyhole series (2011), in which Olaf presents spectators with a lock and invites them to peer through the keyhole at what is hidden behind it. The visitors' personal prejudices and feelings of shame are revealed when they realise the kind of thoughts that pop into their heads after performing this simple act.
Olaf's preoccupation with aesthetics, the superfluous and rampant consumerism is expressed in Le Dernier Cri (2006), where we find rooms and objects arranged and combined with impeccable taste, and people so obsessed with appearances that they have chosen to deform their own bodies. In Berlin (2012), set in the 1920s, Olaf captures the decadence of a pre-war city. The exhibition is rounded out by a selection of videos and installations, some of which are moving reflections of his still photographs.
Olaf's technique has evolved over the course of his career. He started out with black-and-white, and later moved on to colour photography and digital editing. In his latest creations, Erwin Olaf does very little touch-up work, returning to a more classical conception of photography. His love of excess identifies him as a baroque artist, marked by the use of carefully calculated resources and a sophisticated visual production.