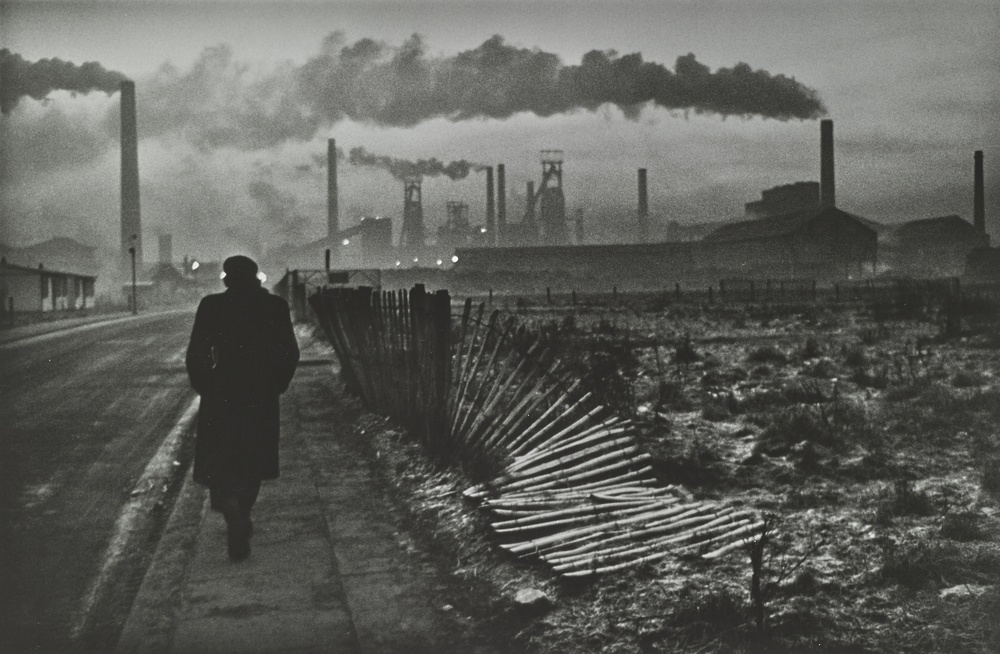 Early Morning, West Hartlepool, County Durham, 1963 Gelatin silver print 27 x 40 in. Edition of 15 © Don McCullin
Expositions du 9/9/2015 au 3/10/2015 Terminé
Hamiltons Gallery 13 Carlos Place, W1Y 2EU London Royaume-Uni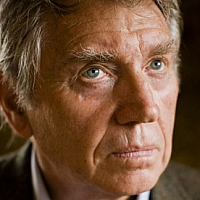 Hamiltons presents Don McCullin: Eighty, an exhibition to honour both McCullin's 80th birthday this year and his decades of collaboration with Hamiltons. The works displayed are representative of his diverse and extensive oeuvre. Each print in the exhibition is special for its oversized format; many of these images have never been seen before in this size. Each work is a gelatin silver print, in a limited edition of 15, printed under McCullin's supervision. Whilst McCullin is known for printing his own pictures, for this exhibition he has worked closely with trusted, specialist printers to produce these oversized works as his own dark room is not large enough to make prints of this size. The scale of these images enhances their monumentality and power.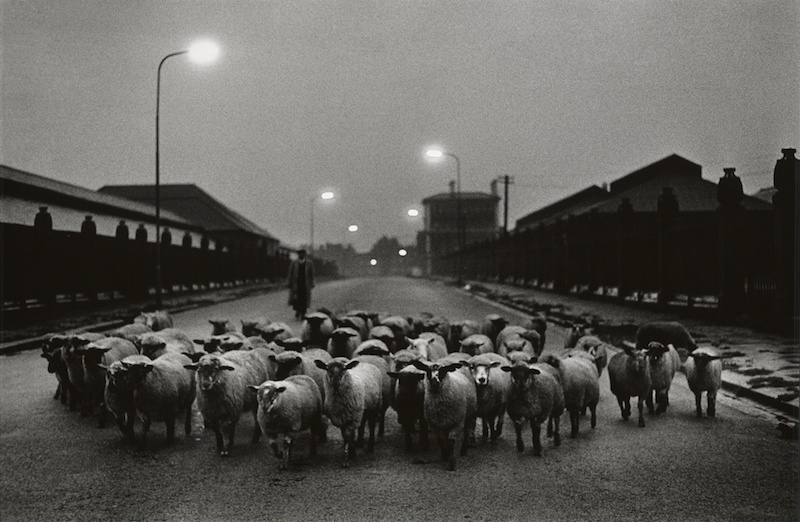 Sheep going to the Slaughter, Early Morning, Near the Caledonian Road, London, 1965
Gelatin silver print
27 7/8 x 42 1/4 in.
Edition of 15
© Don McCullin
McCullin was born in 1935 in London's Finsbury Park, a poor and rough area at the time. Leaving school at fifteen with no qualifications, McCullin signed up to National Service in the RAF as a photographic assistant. In 1959, McCullin took his first published photograph of The Guvnors, a London gang who had been involved in a murder. This inimitable image appeared in The Observer that same year. It was this, teamed with his decision based on nothing more than his own intuition to go to Berlin to photograph the start of the building of the Wall, which secured his contract with The Observer in 1961. Initially based on projects in London, his commissions soon took him around the world, starting with the Cyprus War in 1964. This marked the start of his career as a photographer of war and other human disasters.
Between 1966 and 1984, McCullin worked for The Sunday Times Magazine. At the time, The Sunday Times was at the cutting edge of investigative, critical journalism. During this period, McCullin's assignments included Biafra, the Belgian Congo, the Northern Irish 'Troubles', Bangladesh and the Lebanese civil war. It is his photographs of Vietnam and Cambodia that have become among the most famous and well-recognised.
McCullin's knack for getting where most civilians could not contributes to the remarkable closeness he has to his subjects. His sympathies, it is clear in his pictures, lie with the victims – the poor and ordinary people, on both sides of the conflict. Perhaps the most well-known photograph to come out of The Vietnam War is his Shell Shocked Marine. McCullin recalls dropping to his knees to take the picture, taking five single, consecutive shots. In each, the marine's expression did not change; he did not blink once.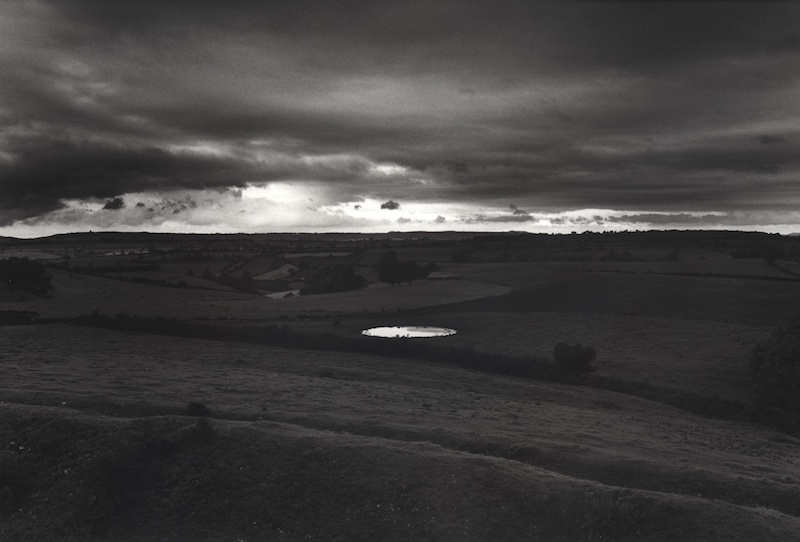 Dew-pond by Iron Age hill fort, Somerset, 1988
Gelatin silver print
27 x 40 in.
Edition of 15
© Don McCullin
"Sometimes it felt like I was carrying pieces of human flesh back home with me, not negatives. Its as if you are carrying the suffering of the people you have photographed." Don McCullin
In 1981, Richard Murdoch took over The Sunday Times and as McCullin says, this was "the beginning of the end for telling truths through the medium of film." McCullin's work contributed significantly to anti-war feeling at the time, as readers could witness the realities of war. However, he was soon dismissed due to the replacement editor's complaints under the new regime that the newspaper lacked serious foreign and social coverage. "We spent years photographing dying soldiers in Vietnam, and they are not going to have that anymore … you have to bear witness. You cannot just look away."
"During the late Sixties and Seventies, my main commitment was covering the wars…By the 1970s, I started to feel detached from my own English culture and so I felt it was time that I rediscover…what became of the country to which I belong. The most shocking aspect of my discovery was the ever-widening gap between the haves and have-nots. I was most certainly stunned by the amount of poverty that still existed in my society…" Don McCullin
In addition to his war imagery, over the years McCullin has also produced iconic photographs of people and places in England, capturing his candid and uncompromising view of his homeland. McCullin's England photographs reveal the social gulf where the separation of rich and poor is as distinct as ever. It is with the same honesty seen in his war photographs that McCullin portrays his view of the divisions in England's society. This disillusionment is balanced with empathy and at times, wit and irony, where ludicrousness is as rife as misfortune. In contrast to the human tragedy he has witnessed and recorded, his capture of the beauty of landscape reveals his deep and unwavering love for England, something that he has taken great pleasure in photographing particularly in recent years in his home county of Somerset. "When my time's up on this Earth I want to leave a legacy behind of beautiful landscape pictures of Somerset."
In more recent years, McCullin has continued to travel internationally, photographing and printing new works from countries such as India, Syria and Africa, where he documented the AIDS crisis. One of his most ambitious journeys has been to explore the ruins in the southern fringes of the Roman Empire, a project that spanned over a number of years, and is documented in McCullin's book Southern Frontiers: A Journey Across the Roman Empire (2010).
McCullin has been awarded numerous awards over the years, including two premier Awards from the World Press Photo and the 2006 Cornell Capa Award by the International Centre for Photography in New York for his lifetime contribution to photography. In 1993, he was the first photojournalist to be made a Commander of the British Empire (CBE). He is the author of more than a dozen books (mostly published by Jonathan Cape), including his acclaimed autobiography Unreasonable Behaviour (1990), and his 2001 Don McCullin retrospective. In 2011, alongside Hamiltons' exposition of his platinum prints, the Tate Britain presented a solo exhibition comprising a wide selection of his subjects, and the Imperial War Museum displayed Shaped By War, featuring over 250 photographs, contact sheets and personal memorabilia. McCullin's work has not only been exhibited in numerous exhibitions, but is held in various museum collections around the world. McCullin is today recognised as one of our greatest photographers.
"There is a part of me that would rather watch any amount of television footage of battle than be forced to leaf through McCullin's albums of human suffering. His refusal to let distance intervene; his refusal to switch off, to compromise in any way in the relationship between himself and his subject; his urgent, vehement scream to us of 'LOOK!' – they rob us of our armoury, our blinkers, our complacency, they bring us out of our armchairs." John Le Carré