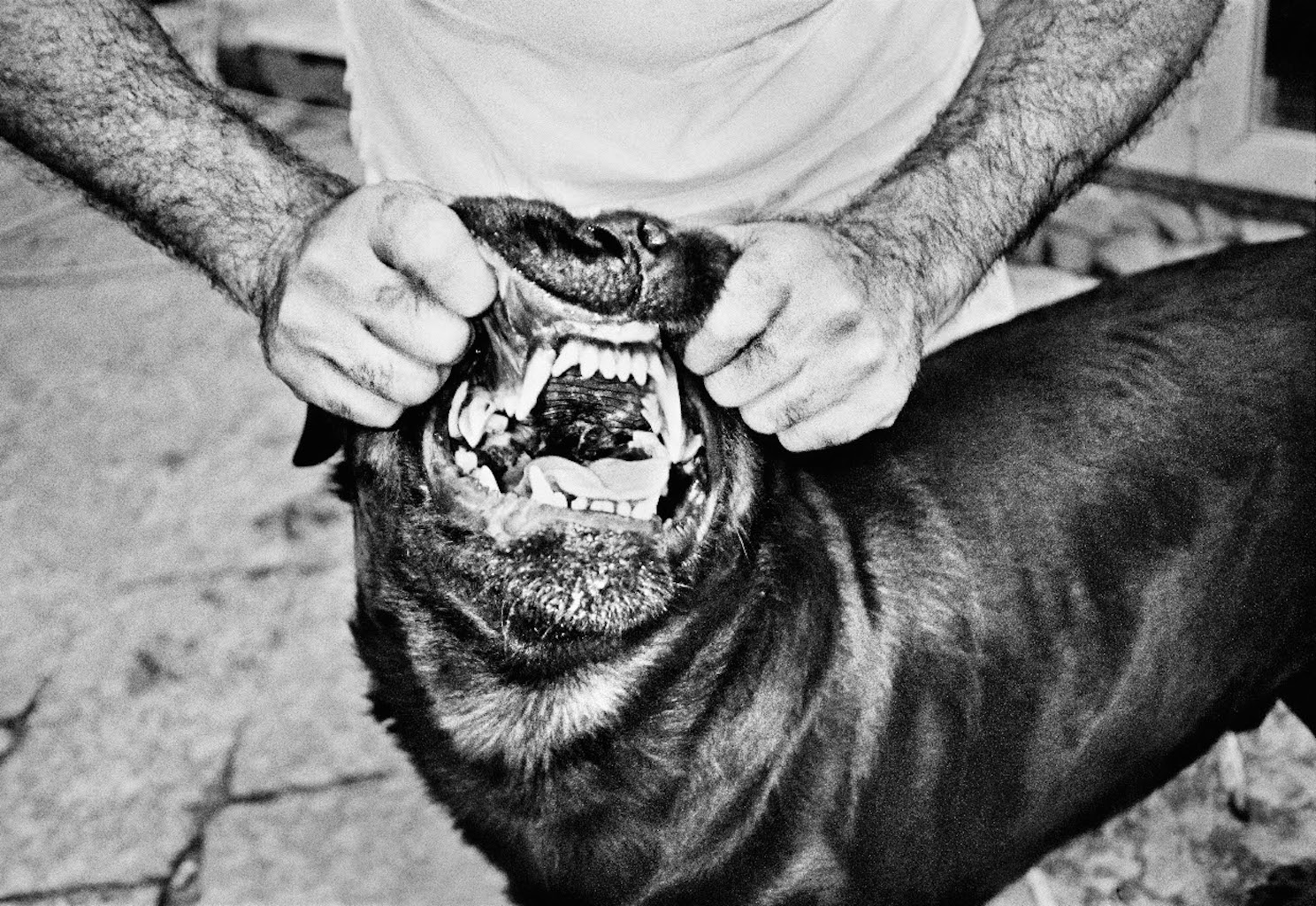 © Jean- Marc Caimini, Valentina Piccinni
Within the frame of the seventh edition of the "Cascina Farsetti" photo festival, CSF Adams presents Jean-Marc Caimi and Valentina Piccinni's exhibition "Forcella". The exhibition is composed of a selection of 40 black and white analog photographs shot in Forcella, Naples, focusing on the ordinary and extraordinary daily lives of the locals. The work shows an intimate proximity with the subjects photographed, who appear free from any inhibition in front of the camera.
The authors explain:
"Forcella is stabbed into the deepest guts of Naples. It's one of the oldest and small neighborhood of the city, known as the home to the most violent and fierce mafia gangs. In Forcella, time is suspended, frozen in a undefined era that holds the breath from postwar to the Eighties; modernity and globalization didn't make their way through the daily life of a bursting mankind. Forgotten by the institutions, abandoned to the casualness, cursed forever by the 1980's earthquake, Focella claims back its own, unique, incomparable raw beauty. Forcella is the archetype of the whole city of Naples.
We started from this area to continue our exploration to other districts we felt had a similar atmosphere, like the Quartieri Spagnoli, Sanità, and the city beaches of the Caracciolo broad walk. Places where poverty is the queen and camorra the king. "
"Observing the photo of "Forcella", there seems to be a geometrical equation that connects the chaos of the neighborhood to the way Caimi and Piccinni make images. It's a kick in the stomach at first sight, if you manage to approach "Forcella" with pure, unconstructed and authentic eyes too. "Forcella" it's an invite to accept that kick and see beyond."
Maria Teresa Salvati