Trevor Paglen: They Watch the Moon, 2010 © the artist, Courtesy Galerie Thomas Zander, Köln
Expositions du 20/6/2015 au 30/8/2015 Terminé
Frankfurter Kunstverein Steinernes Haus am Römerberg Markt 44 60311 Frankfurt am Main Allemagne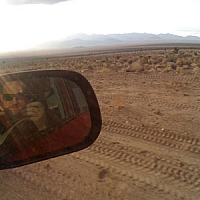 Together with American artist Trevor Paglen (born 1974 in Maryland, USA), the Frankfurter Kunstverein has developed a comprehensive exhibition entitled "The Octopus", which deals with topics such as surveillance and political influence. On view are intensely colorful, often blurred photos of landscapes in the era of big data, image series of military places and secret surveillance techniques, video works along with extensive materials and documents from Paglen's investigatory research practice. The sculpture Autonomy Cube, an open Wi-Fi hotspot, illustrates together with "Eagle-Eye Photo Contest: Landscapes of Surveillance," a photo competition created for the exhibition and open to the public, Paglen's new artistic approach: he would like his work to trigger actions that have an influence on society and that reach out beyond the institutional spaces of art into the real world. The winning photographs of the contest will be presented in the exhibition.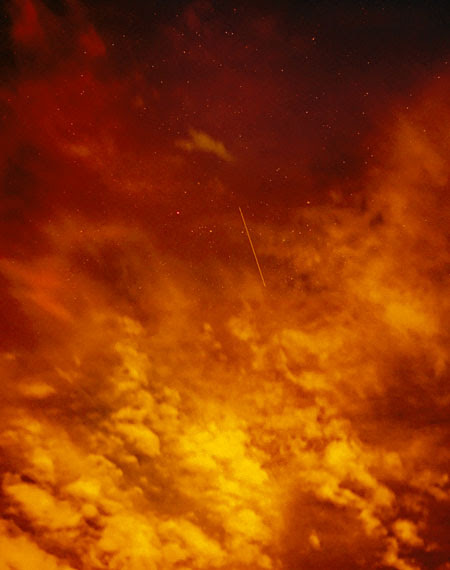 Trevor Paglen: KEYHOLE 12-3 (IMPROVED CRYSTAL)
Optical Reconnaissance Satellite Near Scorpio (USA 129), 2007
© the artist, Courtesy Privatsammlung Dreieich
A researcher and cinematographer in the team for the documentary Citizenfour directed by Laura Poitras about the Snowden affair that won an Oscar in 2015, Trevor Paglen will receive the cultural prize of the German Photographic Association (DGPh) for his work at the Frankfurter Kunstverein on June 21, 2015.
The exhibition takes place within the RAY 2015 Photography Projects Frankfurt Rhine/Main and is also a collaboration with the Cluster of Excellence "The Formation of Normative Orders" at the Goethe-Universität Frankfurt am Main. The media partner is the Journal Frankfurt.
Together with the exhibition Thomas Feuerstein: PSYCHOPROSA (May 29 – August 30, 2015) this exhibition is part of the summer program 2015 at Frankfurter Kunstverein that focuses on monographic artistic positions that raise socially relevant topics in the broader context of art and science, and takes another look at realities in today's society and what they can be in the future. Both exhibitions will be discussed in a broader manner in the context of an extensive accompanying program of panel talks, expert presentations, excursions and guided tours.