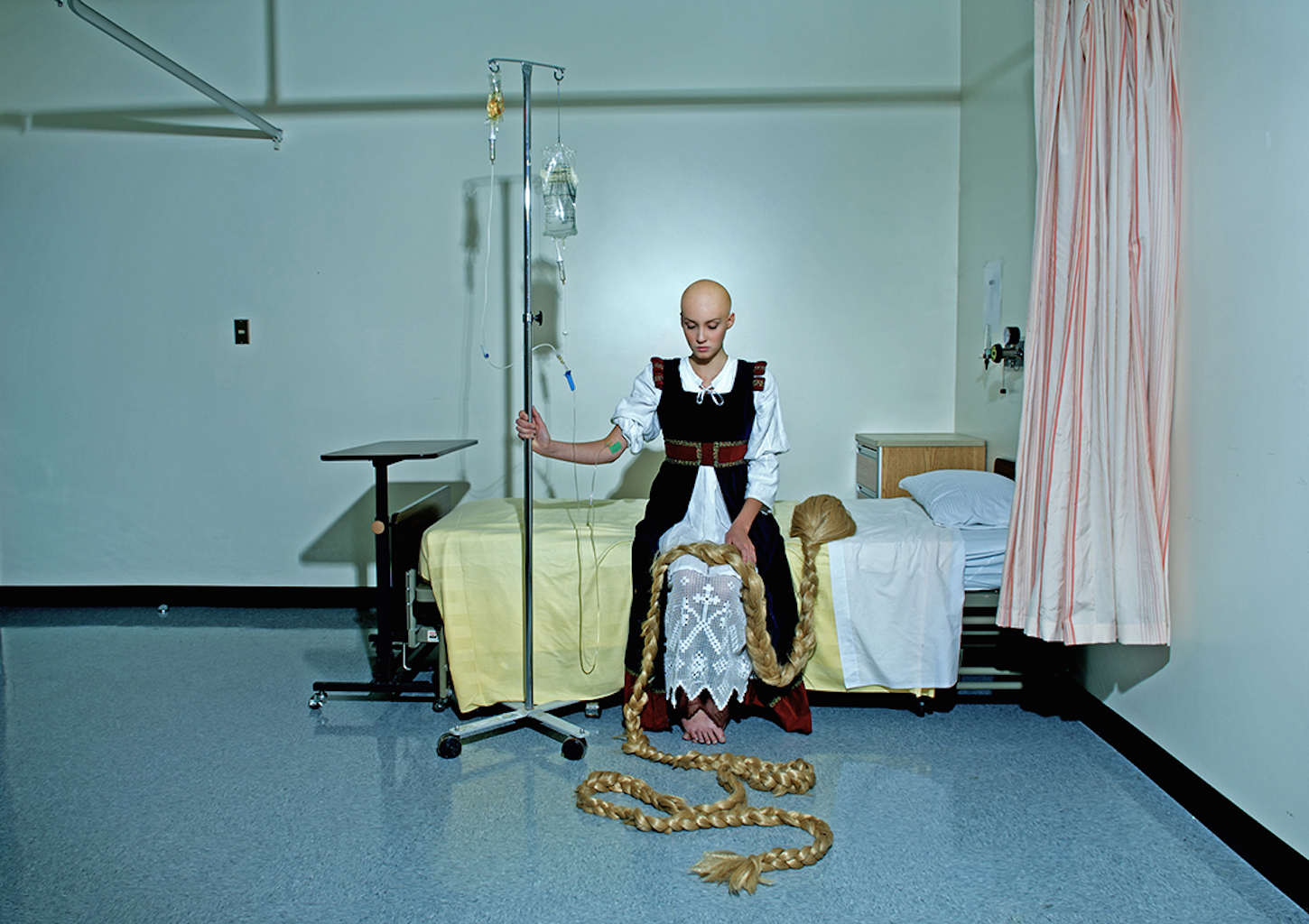 © Dina Goldstein
Expositions du 9/7/2015 au 28/7/2015 Terminé
Médiathèque de Mouans-Sartoux 201 Avenue de Cannes 06370 Mouans-Sartoux France From July 9th until August 28th, 2015, OPIOM Gallery & Playtime Project, in collaboration with the City and the Médiathèque of Mouans-Sartoux, are pleased to announce, for the first time in France, the exhibition of the famous series by Canadian artist Dina Goldstein entitled « Fallen Princesses ». The solo show will also feature a preview of Goldstein's latest series entitled « Gods of Suburbia ».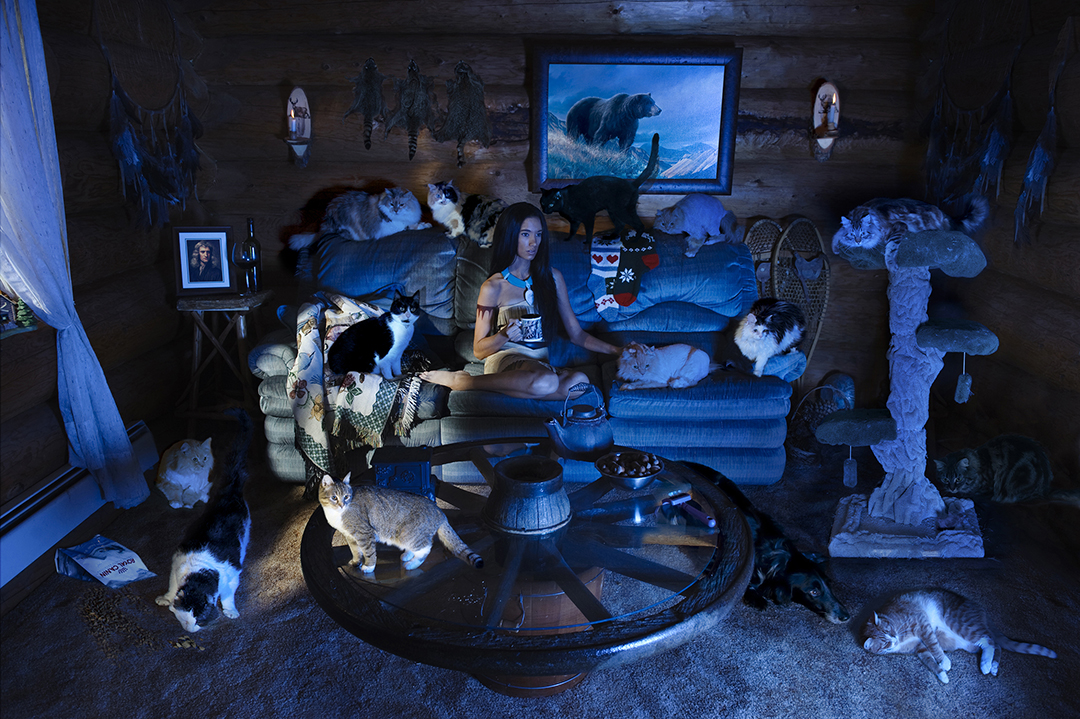 © Dina Goldstein
Winner of multiple international awards (Virginia Prize 2014, Color Awards 2013, Arte Laguna Prize 2011, etc.), Dina Goldstein scrutinizes our modern societies with an eye amused yet devoid of judgment. Image after image, she peels the layers of our psyche until she reaches the foundations built during childhood. Whether it be popular heroes of secular fairytales, Disney Princesses, leading Mattel Inc. dolls, or more recently, religious icons, Goldstein offers her own uncompromising suggestion of what life post-happy ending could be in a contemporary time.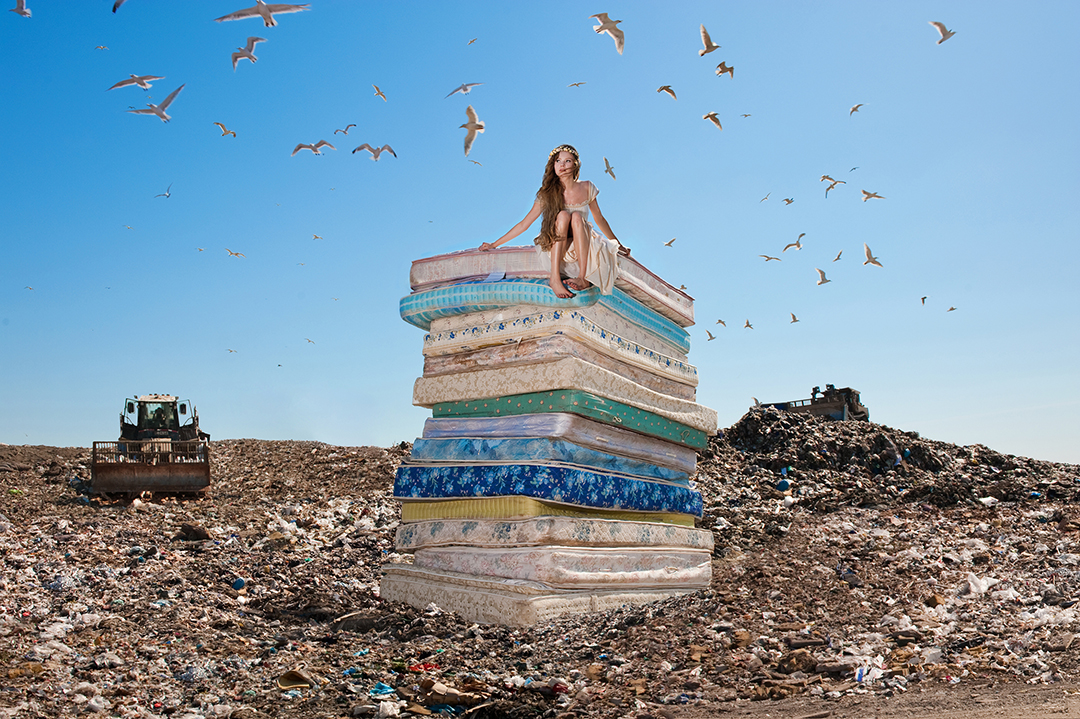 © Dina Goldstein
As soon as 2005, she immersed her camera into a certain socio-economic reality of Vancouver which can recall photographers such as Martin Parr, through her series of racegoers entitled « RaceTrackers». Four years later, she decided to investigate further the same theme through the depiction of a modern and dramatic version of the female heroines of western folktales. While using the visual codes established by Walt Disney in order to facilitate the identification of the figures, Goldstein questions the potential reality of the utopias they are extracted from. She starts from where the story ended and strips it from all magic in order to suggest a sequel imbued with universal pains and sorrows : loneliness, obesity, alcoholism, disease, etc. The abrupt contrast of this antinomy pushes the viewer to question and demistify the life ideals imposed by our social context.