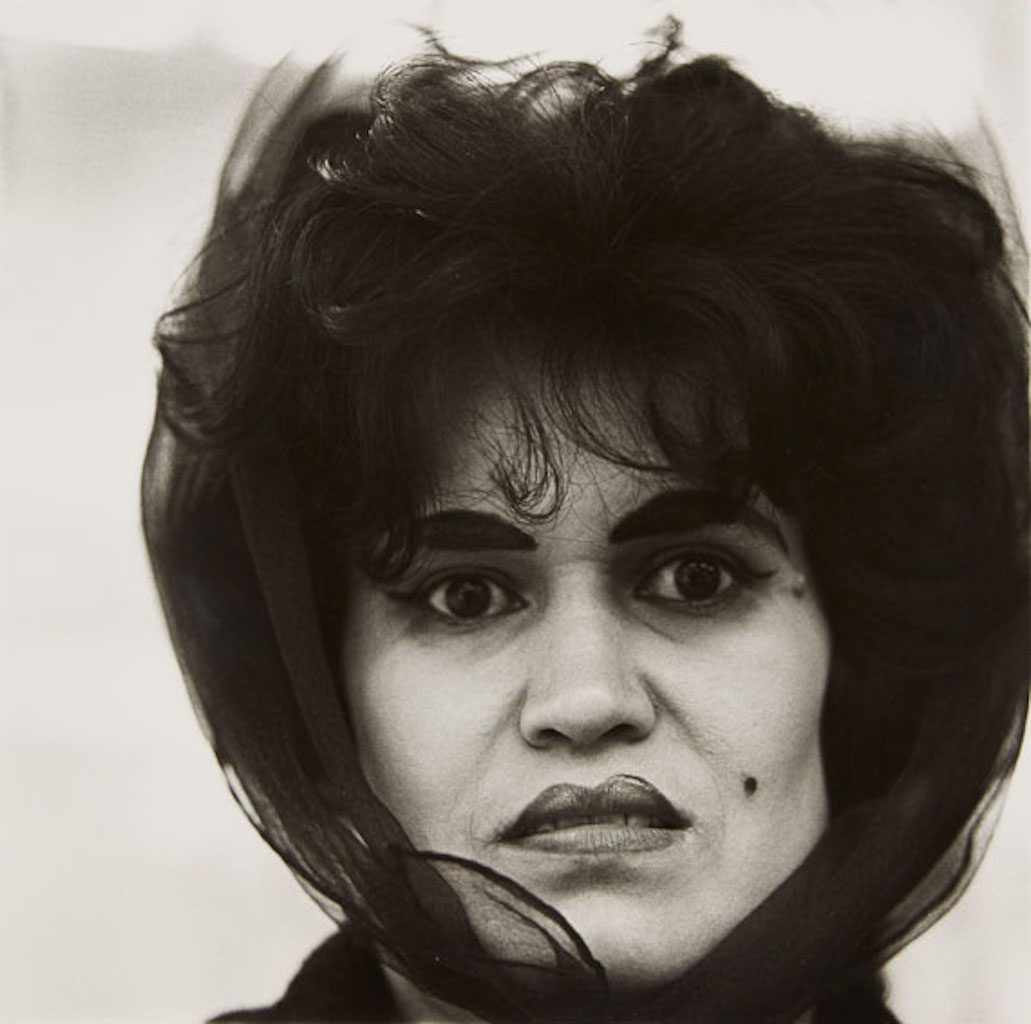 © Diane Arbus, Puerto Rican Woman with a Beauty Mark, NYC, 1965 Gelatin silver print, printed 1969. 36.7 x 36.6 cm (50.3 x 40.4 cm)
Ventes du 29/5/2015 au 29/5/2015 Terminé
Lempertz KG Neumarkt 3 50667 Cologne Allemagne
As always, the photography auction will cover a broad spectrum of historic, classical and contemporary photography. The 19th century works on offer include a portrait of the British poet 'Lord Alfred Tennyson' taken in 1869 at his home in Freshwater by his friend Julia Margaret Cameron (lot 7, €2,000 – 2,500), as well as an assorted lot of photographs by Jean Pascal Sebah documenting the temples of 'Karnak'. The prints are in unusually fine condition (lot 4, €1,500). Rudolf Koppitz is represented by his most well-known image 'Bewegungsstudie', showing four graceful dancers, here in the form of a photogravure (lot 53, €5,000).
Further highlights of classical 20th century photography include Germaine Krull's 'Panneau publicitaire, l'affiche de Nicolas fines bouteilles' from 1927 (lot 45, €3,000 - 4,000) and Ilse Bing's 'Pensionnat de Jeunes Filles' taken in 1935 (lot 46, €3,000 – 4,000).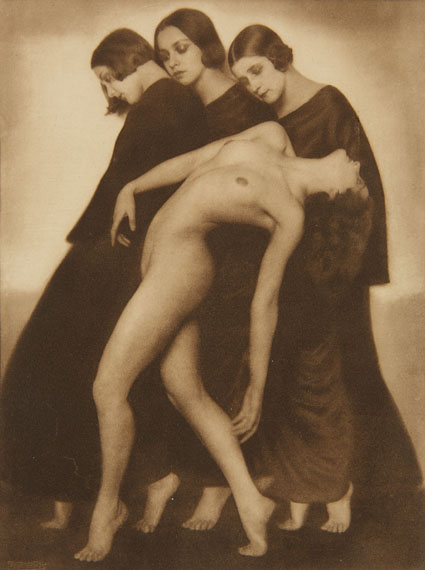 © Rudolf Koppitz, Bewegungsstudie, 1925, Photogravure, printed probably late 1920s.
23.1 x 17.2 cm (23.3 x 17.4 cm). Estimate €5,000 Lot 53. Auction 1050 Photography
German post-war photography is largely represented by works of the "fotoform" group, primarily Otto Steinert, from whom two images taken in Paris are to go under the hammer: 'Étude' from 1951 and 'Silhouettes de Paris' from 1949 (lot 95, €6,000 – 8,000 and lot 96, €8,000 – 10,000). Steinert's impressionist style image of windswept trees outside his window taken in 1956, which has previously been successfully sold twice by Lempertz, is once again on offer (lot 94, €8,000 – 10,000). A further "fotoform" icon is Peter Keetman's 'Treppe' (lot 92) which is estimated at €2,400. Ludwig Windstosser's oeuvre is represented by an image of a pipe taken in the Mannesmann factory, the close-up perspective of which gives it an abstract quality (lot 88, €2,000). Two unique, abstract 'chemigrams' by the Cologne photographer Chargesheimer (lot 86, €1,500 – 2,000 and lot 87, €2,000 – 2,500) and four pieces by the recently deceased artist Will McBride (lot 155-158, €700-900 to €1,500-2,000) round off the works on offer from the early era of the federal republic.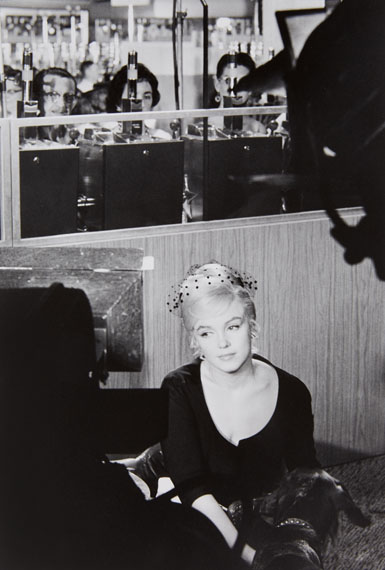 © Henri Cartier-Bresson, Marilyn Monroe in Reno, 1961 Gelatin silver print, printed later.
35.8 x 23.8 cm (40.2 x 29.9 cm). Estimate €9,000 - 12,000 Lot 103 _ Auction 1050 Photography
French post-war photography is represented by three important prints by Henri Cartier-Bresson, which illustrate the remarkably broad spectrum of the internationally active Magnum photographer. His shot of 'Matera', taken in the Italian town in the early 1950s, presents an image of a place where time appears to stand still (lot 101, €2,000), and his portrait of 'A eunuch of the Imperial Court of the last dynasty, Beijing, China' is without doubt one of the artist's most significant works. The image of the aging eunuch presents a striking visual contrast to his charming portrait of 'Marilyn Monroe in Reno', which shows the actress on the set of her completed film "The Misfits" (lots 102 and 103, €9,000 – 12,000 each).

© Bill Brandt, London, 1952. Gelatin silver print, printed later. 33.6 x 28.7 cm.
Estimate €7,000 - 9,000 Lot 71 _ Auction 1050 Photography
The famous portrait of Ernesto Che Guevara, showing him in a relaxed pose and smoking a cigar, was taken by Cartier-Bresson's colleague at the Magnum agency René Burri and is here available as an early print (lot 139, €2,400 – 2,800). Bill Brandt's elegant female nude 'London' will be familiar to fans of this photographer as the cover image of his monograph (lot 71, €7,000 – 9,000).

© Thomas Demand, Junior Suite, 2012 Chromogenic print on dibond, face-mounted to plexiglass. 140 x 115 cm.
From an edition of 6. Estimate €50,000 - 70,000 Lot 560 _ Auction 1052 Contemporary Art