© Keli Connell, The Valley, 2006. Courtesy of the artist
Expositions du 19/5/2015 au 13/6/2015 Terminé

Silver Eye Center For Photography 1015 E Carson St PA15203 Pittsburgh États-Unis


A World Imagined features the work of Kelli Connell (Chicago, IL) and Sara Macel (Brooklyn, NY) who each explore the emotional and psychological terrain of personal relationships. The exhibition has been extended one week, and will now close on Saturday, June 13, 2015.
The projects displayed offer opportunities to reflect on authorship, on photographic construction, and on the ways in which we define relationships through our subjective experiences of them. Kelli Connell's photographs in Double Life invent a relationship that visualizes, through digital manipulations, questions around intimacy and identity; Sara Macel's May the Road Rise to Meet You is a collaborative examination of her relationship with her father at the end of his career.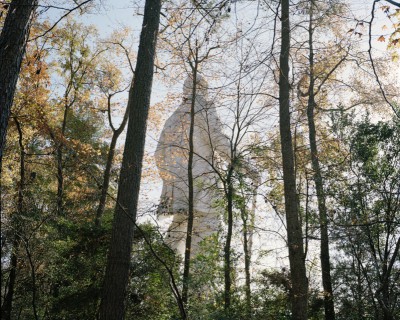 © Kelli Connell, The towering Figure, Huntsville, Texas, 2011. Courtesy of the artist.
The exhibition is organized by Leo Hsu, adjunct professor, Carnegie Mellon University, writer, and photographer, and David Oresick, Executive Director, Silver Eye Center for Photography.
Réagissez à cet article