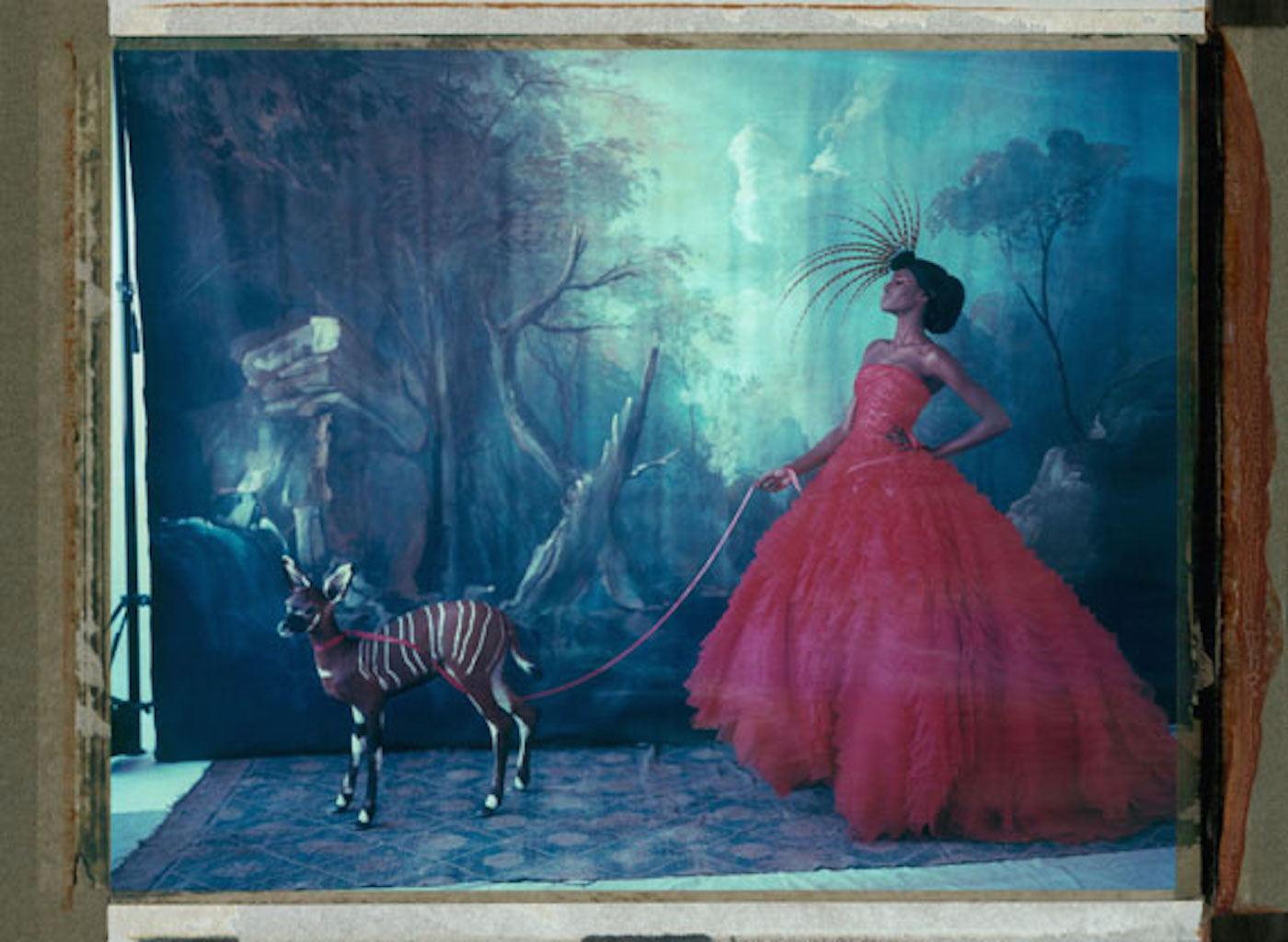 L'arche de Noe? XVII, Dior (Haute Couture) - Philip Treacy (hat), HC Dior Summer 2012, Photo Studio Bastille, Paris, 20th March 2012 © Cathleen Naundorf
Expositions du 15/5/2015 au 20/6/2015 Terminé
Hamiltons Gallery 13 Carlos Place, W1Y 2EU London Royaume-Uni Noah's Ark, Naundorf's latest body of work, is largely unseen and features a series of taxidermy animals alongside unique haute couture pieces by leading fashion designers including Dior, Chanel, Valentino, Gaultier, Elie Saab and Stephane Rolland. These elaborate sets embody a sense of extravagance - the dresses, headpieces and models posed against painted backdrops in a photo studio or on location - juxtaposed with the Biblical story and quest for a better life.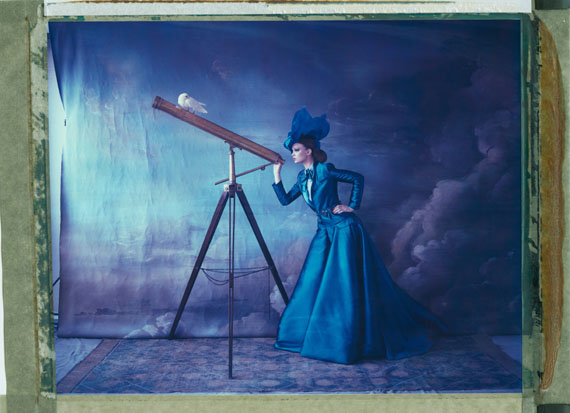 L'arche de Noé XXVIII, Alex Mabille, HC Summer 2012, Fotostudio Bastille, Paris, April, 2012 © Cathleen Naundorf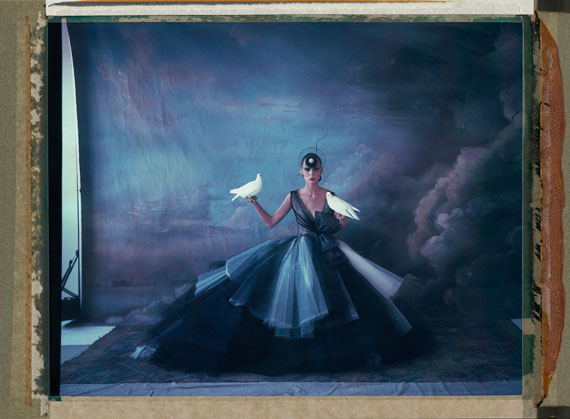 L'arche de Noé VIII, Dior (Haute Couture) - Philip Treacy (hat), HC Dior Summer 2012, Photo Studio Bastille, Paris, 20th March 2012 © Cathleen Naundorf
"
I am telling the classic Bible story, Noah's Ark. Saving the animals and mankind; leaving earth as we know it – in a boat – and believing there is something better for the future
."
Naundorf captures her scenes with analogue large-format cameras, which, since the 1990s, she has used in rare combination with Polaroid film. Combined with her distinctive approach, Naundorf's personal claim to the uniqueness of these carefully orchestrated images lies in the characters of the great Parisian haute couture designer gowns - which became the epitome of fashion during the second half of the last century. Eschewing digital editing, the colours and contrasts within Naundorf's work derives entirely from her technique. Inspired by her mentor Horst P. Horst, Naundorf conjures eloquent mystical images, marrying the characteristic colours of instant film with playful light and shade. Her work, woven with Horst's influence on many levels, has been described as timeless, blending a harmonious overtone of fashion, art and photography.
"
Horst was an artist. His mastery of dramatic light is the difference between him and other photographers
."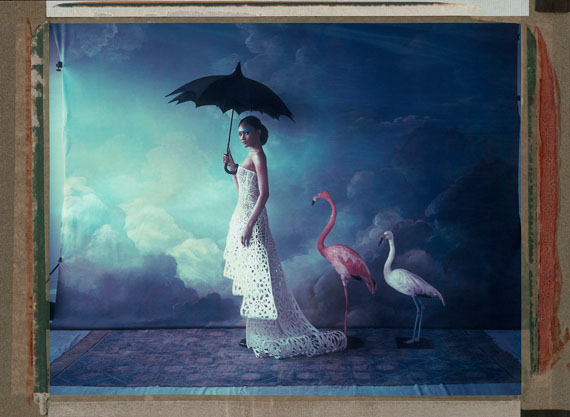 L'arche de Noé XXI, Rami al Ali - HC Summer 2012, Photo Studio Bastille, Paris, 13th April 2012 © Cathleen Naundorf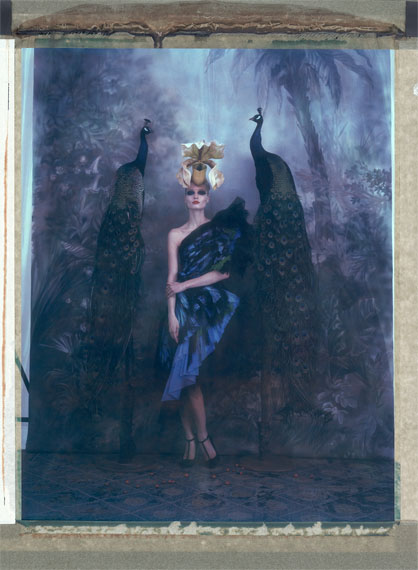 L'arche de Noé XXXIV, Jean Paul Gaultier, Philip Treacy HC Summer 2014, Photo Studio Duex Chose Lune, Paris, 15 April, 2014 © Cathleen Naundorf