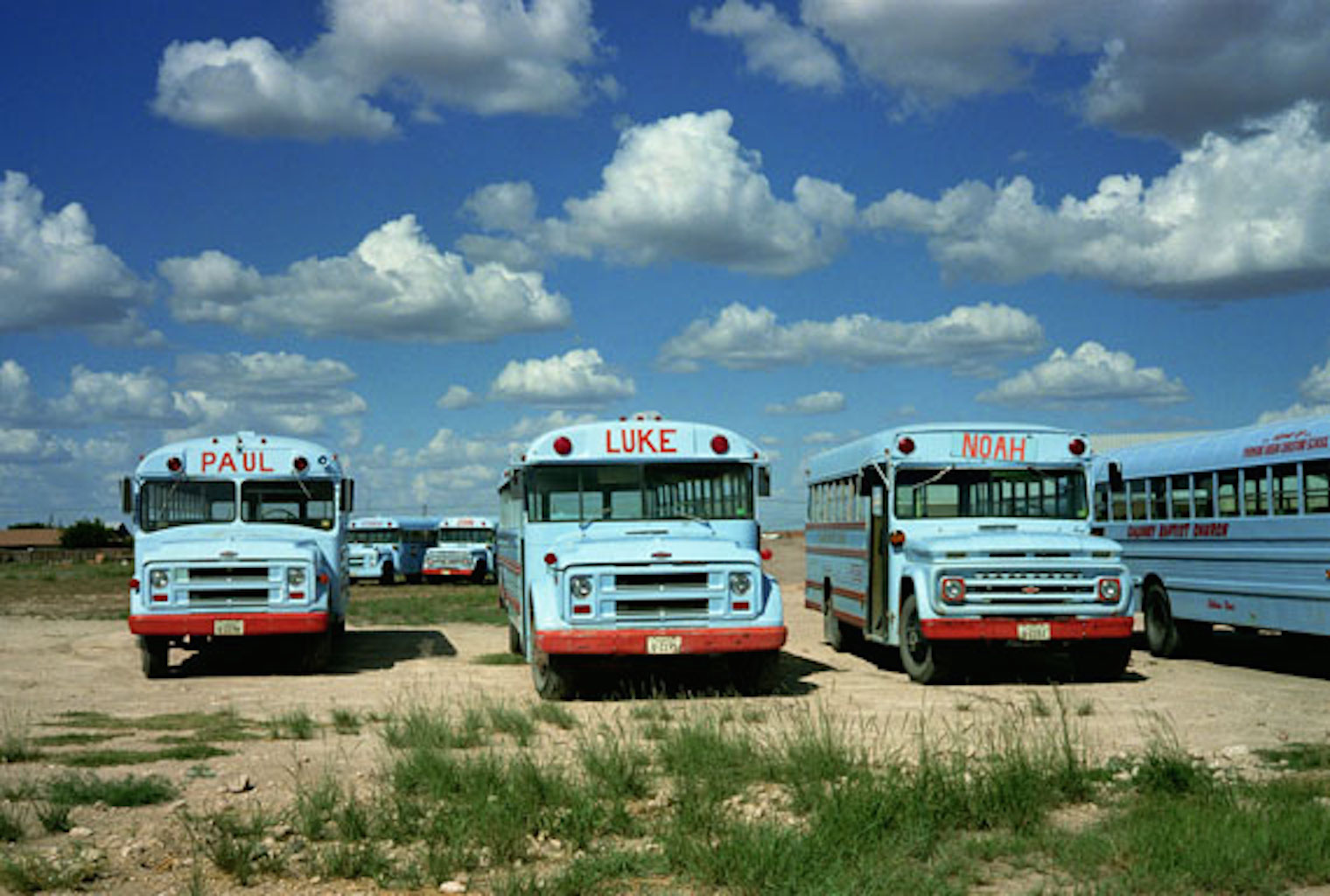 Wim Wenders: Joshua and John (behind), Odessa, Texas, 1983, C-Print, 125 x 170 cm © Wim Wenders / Courtesy Blain | Southern
Expositions du 18/4/2015 au 16/8/2015 Terminé
Museum Kunstpalast Ehrenhof 4-5 40479 Düsseldorf France If you travel a lot, writes Wim Wenders, if you like roaming about in order to lose yourself, you can end up in the strangest places. I think it must be a kind of built-in radar, which often takes me to places that are either peculiarly quiet or peculiar in a quiet sort of way.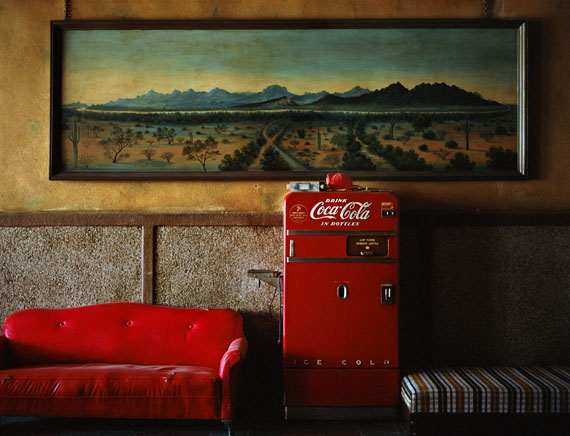 Wim Wenders: Lounge Painting # 1, Gila Bend, Arizona, 1983, Lightjet Print, 125 x 152 cm
© Wim Wenders / Courtesy Blain | Southern
Wim Wenders (born in Düsseldorf in 1945) is internationally renowned primarily for his movies, such as "Wings of Desire", "Pina" and "The Salt of the Earth", a portrait of the Brazilian photographer Sebastião Salgado. But the filmmaker acknowledges: Photographic work is the other half of my life. For decades he has created a photographic oeuvre quite independent of his filmic work: photographs of lonely, at times somewhat bizarre places and landscapes, of settings that have their own story.
On the occasion of the artist's 70th birthday in 2015, Museum Kunstpalast in collaboration with Wenders Images and the Wim Wenders Foundation is presenting a selection of about 80 large-scale photographs, which invariably are analogue creations, made without artificial lighting or tripod. The exhibits range from artist's early black-and-white photographs and monumental landscape panorama pictures through to his rarely shown photographs of "Ground Zero" and new works that were made only last year.