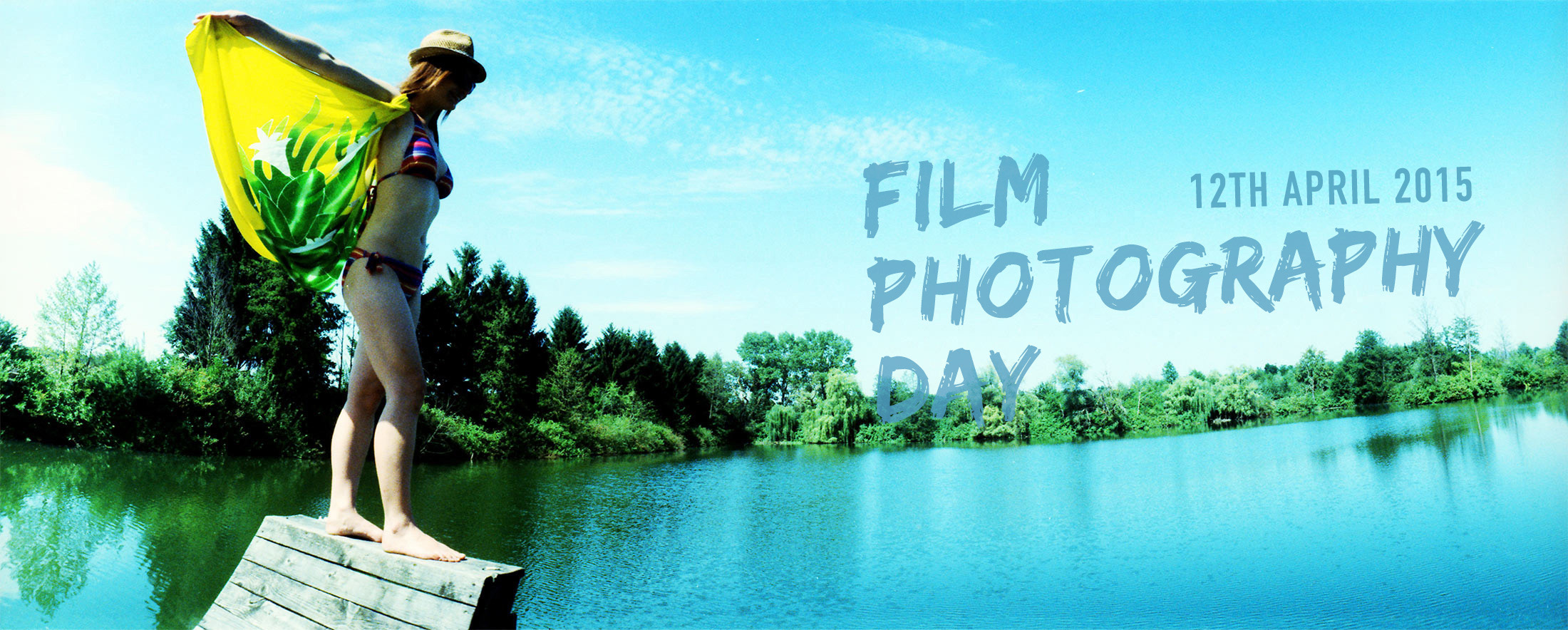 The Lomographic Society Proudly Presents:
FILM PHOTOGRAPHY DAY 2015
April 11th – a festival dedicated to film photography.
A Festival of Analogue: For the third year running, film enthusiasts around the world are invited to join an all day festival of analogue, celebrating everything we love about film photography and the analogue lifestyle. Starting at 11am on April 11th, we promise 12 hours of non-stop analogue excitement!
The Film Photography Day Challenges: Amazing prizes are up for grabs for this very special occasion. From our in-store raffle to a big online competition, film photography enthusiasts will be rewarded with the best photographic gear.
Experimental and creative photography is what we stand for! Ever since 1992, Lomography has been dedicated to keeping film alive. With an ever-growing community, our commitment to analogue photography has reached new heights.
A FESTIVAL OF ANALOGUE
On April 11th, in celebration of Film Photography Day 2015, Lomography invites everyone to explore the magic and the surprises of film photography. We will celebrate the whole day long, starting at 11am, in our Lomography Gallery Store Soho.
11am-1pm: Konstruktor Building Competition
The race is on to see who is the fastest DIY SLR builder in the west (end)! We will give 5 participants a FREE Konstruktor transparent camera to build and the first one to finish wins a Konstruktor Superkit.
1-6pm: LCA 120 Workshop
If you're off to Berwick st to do some record shopping, why not do it with an LCA 120 camera in hand. We are offering lucky participants the chance to borrow this amazing new camera to document the day in Soho. Film roll is free.
Please bring a valid ID to leave with us whilst you're out and about with the camera.
2-4pm: Lumi Workshop Lumi is a simple DIY alternative to screen-printing, powered by sunlight. Inkodye® is a photosensitive dye activated by sunlight or UV. Come and join in this workshop where you'll be Lumi'fying your very own tote bag to take away with you! It doesn't get more analogue than painting with light. Spaces are very limited so please book a spot in advance. All workshops are FREE but must be booked in advance. Please ring 02074341466 to book a place!
5pm onwards: LomoLondon Exhibition Opening + party
The London store has always been a melting pot of different cultures and united by one main interest – the love of film cameras! In the run up to Film Photography Day, we are giving eight of our die-hard community members the chance to shoot a Lomo camera they haven't yet tried. They will be given these cameras and a selection of different films to shoot and their images will be up on display for you to enjoy. Cake and drinks will be on hand as well as a raffle draw for exciting prizes, a Lomo'Instant Photo booth and a camera pinata to bash.
THE FILM PHOTOGRAPHY DAY CHALLENGES
Online Competition
The Lomographic online community will also be rewarded for snapping away on Film Photography Day