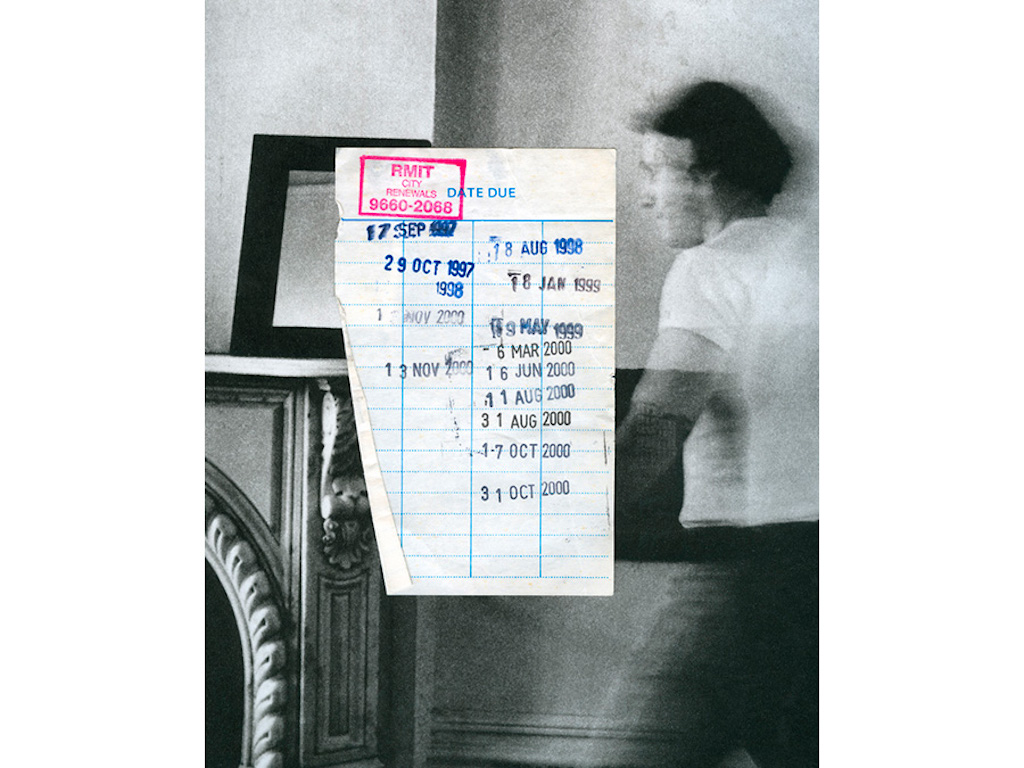 © Danny Digby
Expositions du 4/3/2015 au 28/4/2015 Terminé
Stills Gallery 36 Gosbell Street, Paddington NSW 2021 Sydney Australie
Celebrating artist books in all their forms, from handcrafted one-offs to self-published photobooks, sculptural creations and vintage punk fanzines, Bookmarked is a curated group exhibition that allows visitors to get lost between the pages. Bookmarked will feature a display of nearly 50 books on special loan from the Asia-Pacific Photobook Archive - the only Archive of photobooks from this region in the world. The archive, recently shown at the Photobook Melbourne Festival, promotes the 'real' way to see photobooks—that means hands-on and paper pages. The curated selection and comfy seats will let you kick back, relax, and enjoy these rarely seen publications.
The exhibition will also feature artist books ranging from hand made art objects by Anne Ferran, whose pages unearth powerful yet forgotten stories, to Trent Parke's epic photo narratives, which interweave dark tales in outstretching concertinas. Kurt Schranzer, Nicholas Jones and Chris Fortescue present sculptural forms that challenge the very idea of the artist's book. Jones carves into book pages as if they're made from solid wood rather than paper, in the process destroying much of the original reading material. Like a collection of minimalist paintings, Chris Fortescue's Open books similarly deny us narrative content; he first 'mummifies' books with lacquer, before blocking out the text with subdued hues. In contrast, Shranzer's 'book-objects' aren't made from books at all, but are impenetrable minimalist constructions of solid wood and sturdy metal hinges. They resemble utilitarian bookshelves more closely than books as we know them, yet their reverent titles like The Book of Death suggest they nevertheless materialise ancient wisdoms.
Acclaimed phototographer Stephen Dupont presents impressive, obsessive, and thought provoking art books, Sing Sing and Raskols, crafted from the portraits of tribal groups and gang members he shot in makeshift studios in Papua New Guinea. Also featured will be some very early fanzines from the Melbourne punk scene, created in the late 1970s. Photocopied and bound with staples, featuring stories and pictures about young Nick Cave, the Saints, these zines capture the energy and spirit of the time.
Deidre Brollo's meticulous handmade artist book Fathom is concerned with the precarious nature of the sea voyage. It reflects upon the perpetual advance and retreat of the ocean, the fate of vessels and passengers upon it. Danny Digby's Endpaper prints and accompanying book comprise photographs of artist monographs found in public libraries. Despite reproducing images by art world heavyweights, it is the date-stamped loan cards and scuffs and scars that become significant, foregrounding this now-nostalgic system of ink stamping, which has been largely superseded as libraries use digitisation.