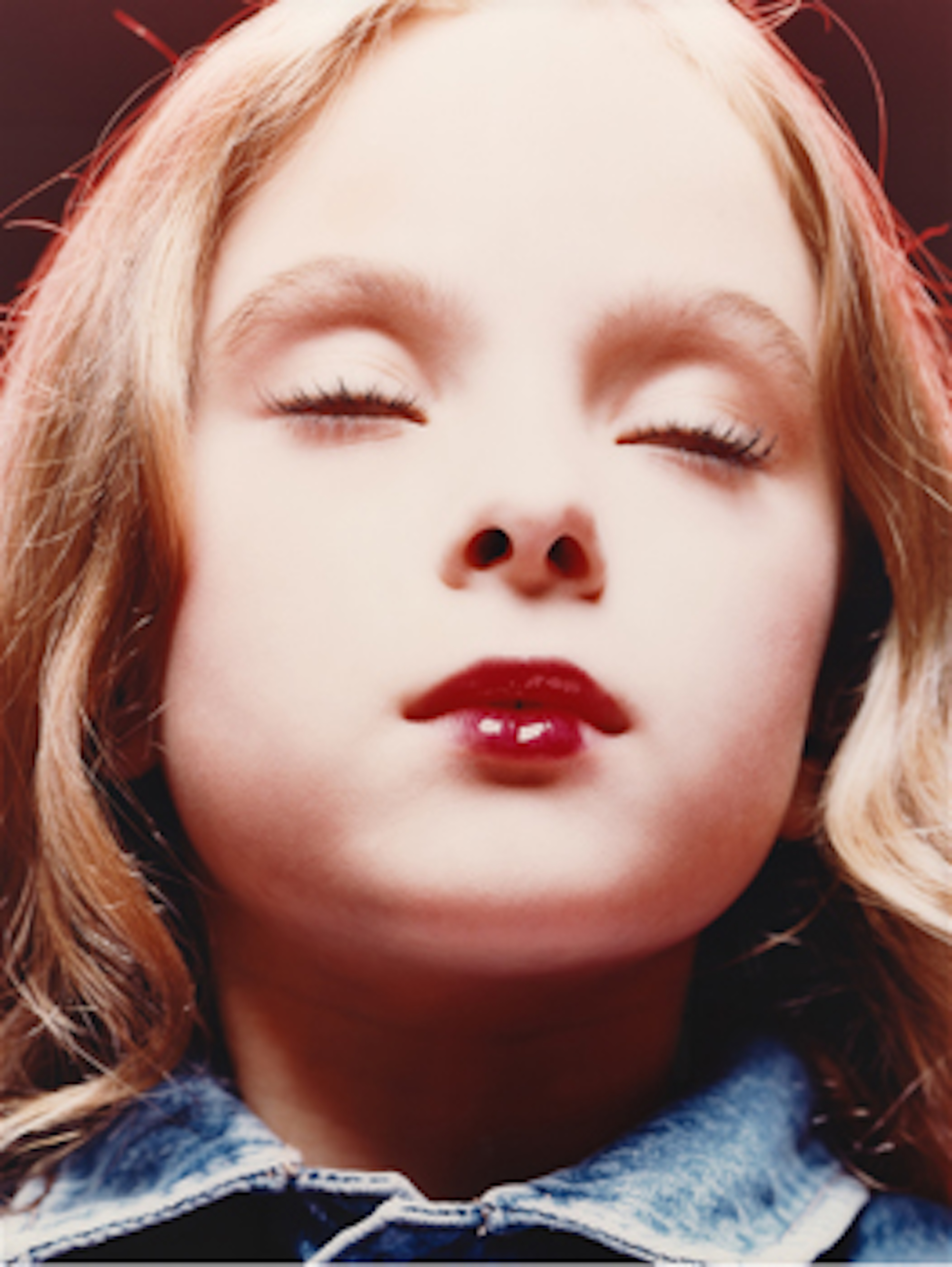 Inez van Lamsweerde & Vinoodh Matadin, Kirsten Star, 1996. Cibachrome, perspex, 101.6 x 75.4 cm.
Expositions du 7/2/2015 au 17/5/2015 Terminé
Museum Boijmans Van Beuningen Museumpark 18-20 NL-3015 Rotterdam Pays-Bas
The major spring exhibition La La La Human Steps in Museum Boijmans Van Beuningen features 100 works of art from the museum's collection. They all deal with la condition humaine: Man's Fate. Four top choreographers have each created a duet especially for the exhibition. They will be performed live only once and can be seen permanently on film in the centre of the exhibition afterwards.
Museum Boijmans Van Beuningen is showing its own collection in the Bodon Rooms on a grand scale: from old masters to young talent, from immense installations to small paintings, from unnerving melancholy to entertaining absurdity. "When you look at the collection you see that artists from all ages and from all disciplines have made extremely personal images of the world. These images, you could say, are linked together underground," explain the compilers of the exhibition Sjarel Ex (Director) and Els Hoek (Education Curator).
4 x La La La Human Steps
Museum Boijmans Van Beuningen is experimenting by asking four choreographers, who reach an audience of millions, to each create a duet inspired by the exhibition. Scapino Ballet Rotterdam, La La La Human Steps of Montréal and House of Makers (associated with the Dutch National Ballet) are each producing a duet danced by a man and a woman, visualizing the process of attraction and rejection. The Rotterdam HipHopHuis presents a duel between street dancers Ques and Claerence Person. At the heart of the exhibition will be a dance floor for them to use. Dance is a link in the exhibition which will change and define the environment of the works of art.
La condition humaine
This collection of artworks lays bare a human problem. The concept of "la condition humaine" originated with the author André Malraux, who had links with Surrealism. In his major novel of the same name he shows how people are constantly conflicted, torn between their intellect and their passions. In a story spanning a few days he describes the eternal human dilemmas—desire and love, loyalty and infidelity, revenge and betrayal, duty and ambition, life and death. Museum Boijmans Van Beuningen has previously shown a selection of its artworks on this subject in Istanbul, where it was a great success with the public.