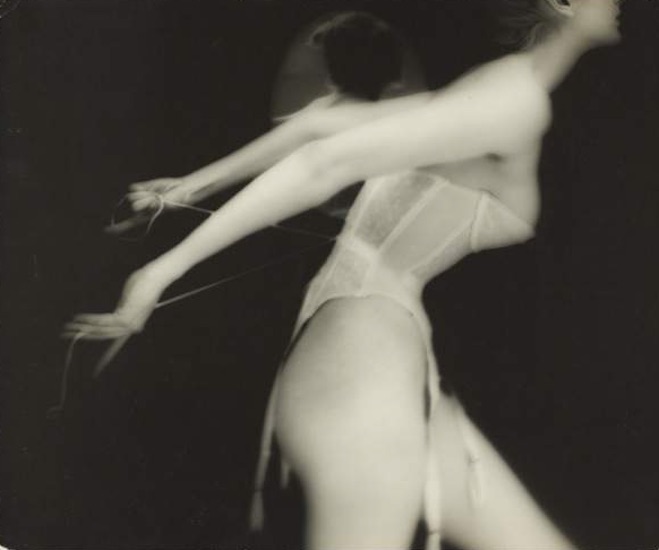 "It's a Cinch", Carmen, Dress by Warner's, New York, 1951 Silbergelatineabzug © Estate Lillian Bassman
KUNST HAUS WIEN, in cooperation with Haus der Photographie at Deichtorhallen Hamburg, is devoting a comprehensive retrospective to an exceptional American couple, the photographers Lillian Bassman (1917–2012) and Paul Himmel (1914–2009). In this exhibition (from 16 October 2014 to 8 February 2015), two lives are united in an extraordinary artistic symbiosis.
The two artists were a couple for 77 years. Their work is filled with productive paradoxes and creative tension, and each of them created a photographic oeuvre that has retained its modernity until today.
Lillian Bassman's fashion photography, the spectrum of which ranges from an experimental photographic aesthetic to the orchestration of atmospherically charged scenes, is imbued with an impressive elegance and sense of style. As the long-time art director of Junior Bazaar, the young offshoot of Harper's Bazaar, she set her stamp on the layout of the magazine in the 1940s. As a fashion photographer she developed a unique style: Using new experimental photographic techniques she gave her photographs a special glaze that made the black-and-white images look almost as if they had been painted. When negatives believed to have been lost were rediscovered, Martin Harrison encouraged Lillian to rework her old photographs. Utilising the possibilities of digital technology, she reinterpreted her images, manipulated them and printed them anew. In the 1990s, when she was over 70 years old, fashion designers such as John Galliano as well as art directors rediscovered her works and commissioned her to do fashion photography for them.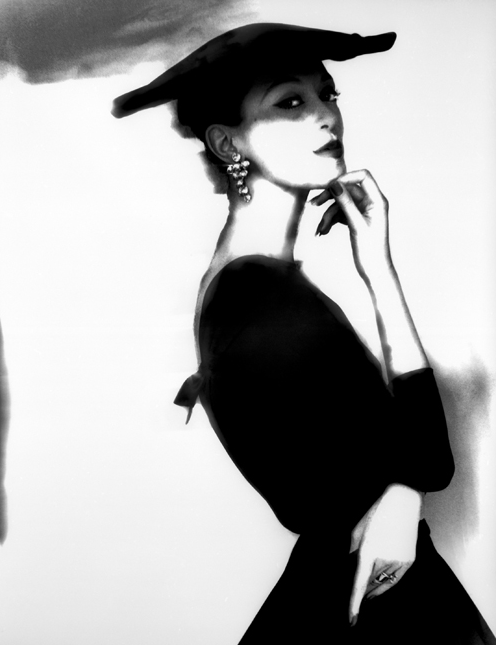 Barbara Mullen, New York,
ca. 1958, reinterpreted 1994
© Estate Lillian Bassman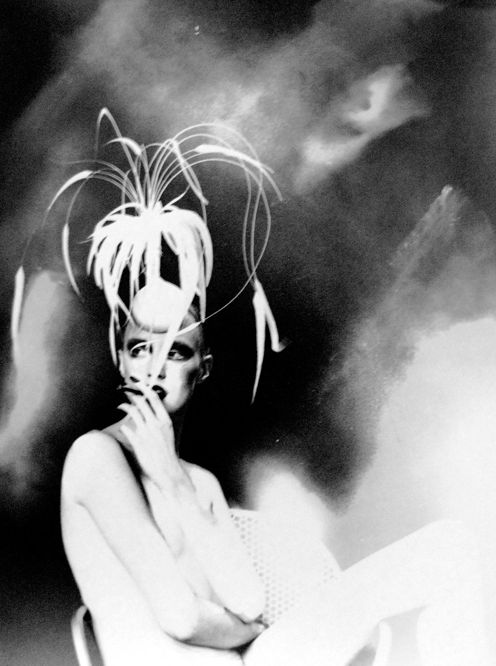 "Krönung des Chic", Jada, hat by Philipp Treacy, Vogue Germany, 1998
© Estate Lillian Bassman




"More fashion mileage per dress",
Barbara Vaughn, dress by Ficol, New York, 1956, reinterpreted 1994
© Estate Lillian Bassman

The work of her husband Paul Himmel, which emanates an almost radical joy in experimentation, also appears to be timelessly modern. Paul Himmel worked at first for Vogue, Junior Bazaar, Harper's Bazaar and many other magazines as a fashion photographer. But what interested him most in photography was motion. His photographs of the New York City Ballet in the 1950s, which captured dance not in static photographs but in flowing studies of motion, wrote photographic history.
During the following years, Paul Himmel's work evolved increasingly into creative art. His often radical experiments with overexposures and time exposures were so far ahead of their time that he found no more commercial clients. He ended his photographic career in 1969 and became a successful psychotherapist. Paul Himmel's fame dates from his participation in the legendary touring photography exhibition "The Family of Man", curated by Edward Steichen, which was first shown at the Museum of Modern Art in New York in 1955 and the invitations to which featured a work by Paul Himmel, his so-called "Botticelli Girl".


The New York City Ballet dancing "Swan Lake", 1951–52
© Estate Paul Himmel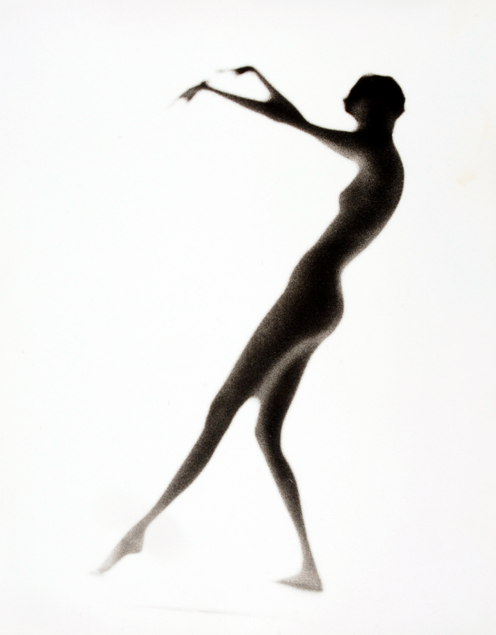 Nude, 1954
© Estate Paul Himmel