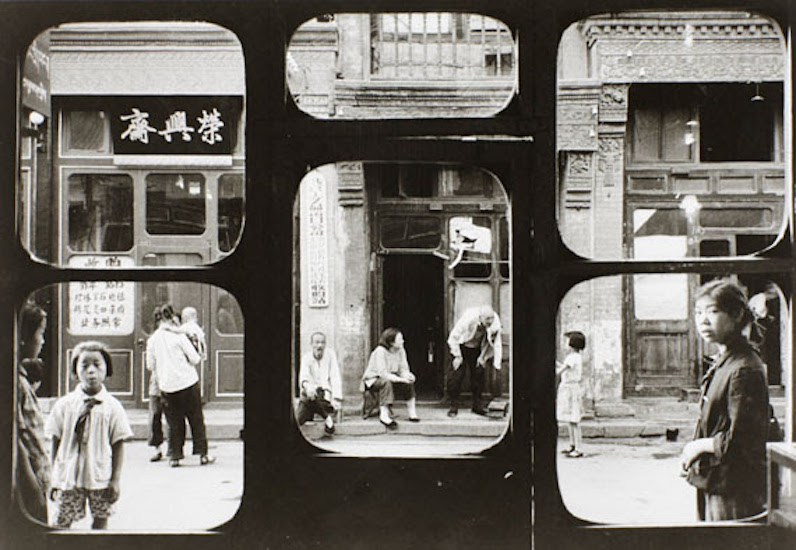 MARC RIBOUD (* 1923) Beijing, China 1965 Vintage silver print 16,7x 24,1 cm Estimate: EUR 2,500 - 3,000
Ventes du 21/11/2014 Terminé
Westlich Auction Westbahnstr. 40, 1070 Vienna France
"If I hadn't photographed some things nobody would have seen them", Diane Arbus said.
Indeed, the photographer born in 1923 in New York saw many things in such a way that had not been known before and so revolutionised and marked photography as very few others have done.
Among her pictures, many of which have long since become 20th century icons, the "Identical Twins (Cathleen and Colleen)" from 1967 (lot 97, estimate €80,000 – €100,000) is probably the most well-known.
This and three others of her works, for example also "The King and Queen of a Senior Citizens Dance", New York 1970 (lot 95, estimate €50,000 – €70,000), are absolute highlights of the 11th WestLicht photo auction on 21 November 2014. The photographs derive from a single portfolio "A Box of Ten Photographs", which was conceived only shortly before Arbus's death in 1971.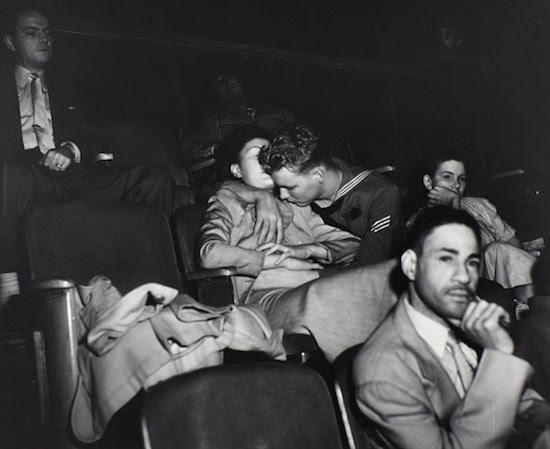 WEEGEE (1899–1968)
Lovers at the movies (Infrared photograph), Palace Theatre, New York 1945
Vintage silver print
27,1 x 33,1 cm
Estimate: EUR 5,000 - 6,000



Another icon, from the early period of Austrian photography, is Rudolf Koppitz's "Bewegungsstudie" (Movement Study) from 1925 (lot 18, estimate €50,000 – €60,000). The perfect composition presents the Russian dance group of the solo dancer of the Viennese State Opera Claudia Issatschenko, known above all for the then new Expressionist dance. Forming a protective triangle, three women dressed in black stand behind a naked female dancer. The copy on offer is a large-format silver-gelatine print. The accompanying original mount is signed in pencil.

With Franz Hubmann a further great Austrian is represented, who would have celebrated his 100th birthday this year. Like very few others, Hubmann knew well how to capture the greatest musicians and artists of his time on film. His shot of Pablo Picasso in his Villa La Californie, Cannes 1957 (lot 106, estimate €3,000 – €3,500) is a particular evidence of this. Through his work for the cultural magazine magnum Hubmann also carried on a lively dialogue with significant international colleagues, among them Henri Cartier-Bresson, Otto Steinert, William Klein and Frank Horvat, who exchanged prints with one another as gifts. Works of the photographers mentioned are being auctioned from Hubmann's private collection (lots 75 - 86). All the photographs are vintage prints, Hubmann having received them directly from the photographers in the 1950s and early 1960s.

The further selection of in total 190 lots presents itself as an impressive survey of the international history of photography. The selection was made with the renowned expert Johannes Faber: in 1966 Magnum co-founder Henri Cartier-Bresson photographed women in India, spreading out their saris (Ahmedabad, India 1966) (lot 51, estimate €9,000 – €10,000), in 1965 his agency colleague Marc Riboud captured a street scene in Beijing (lot 61, estimate €2,500 – €3,000). These are two examples of many that show the extraordinary position of the Magnum photographers, with works by Werner Bischof, Robert Capa, Inge Morath, Erich Lessing and René Burri also included.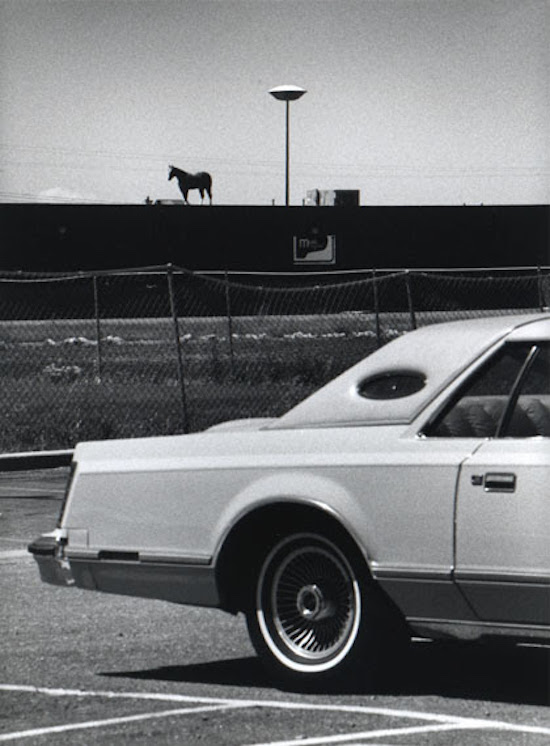 ANDRÉ KERTÉSZ (1894–1985)
Fargo, North Dakota, June 17th, 1978
Vintage silver print
24,7 x 17,8 cm
Estimate: EUR 5,000 - 6,000

With his infrared camera, Weegee the legendary reportage photographer with Austrian roots captured lovers in a New York movie theatre in 1945 (lot 42, estimate €5,000 – €6,000). However, a group of clerics dances more chastely on Mario Giacomelli's "Lo non ho mani che mi accarezziano il volto" (There are no hands to caress my face) from the early 1960s (lot 92, estimate €5,000 – €6,000). The atmospheric vintage copy of Fargo, North Dakota, 17 June 1978 (lot 119, estimate €5,000 – €6,000) by André Kertész shows only a horse and a car.

The contemporary selection is dominated by 25 polaroids by Nobuyoshi Araki, showing a cross-section of Araki's varied oeuvre. The group consists of still lives, a sky with clouds, erotic flower shots, the staging of sexual fantasies and Erotos, and shots of the well-known Kinbaku series (lot 153, estimate €40,000 – €50,000).