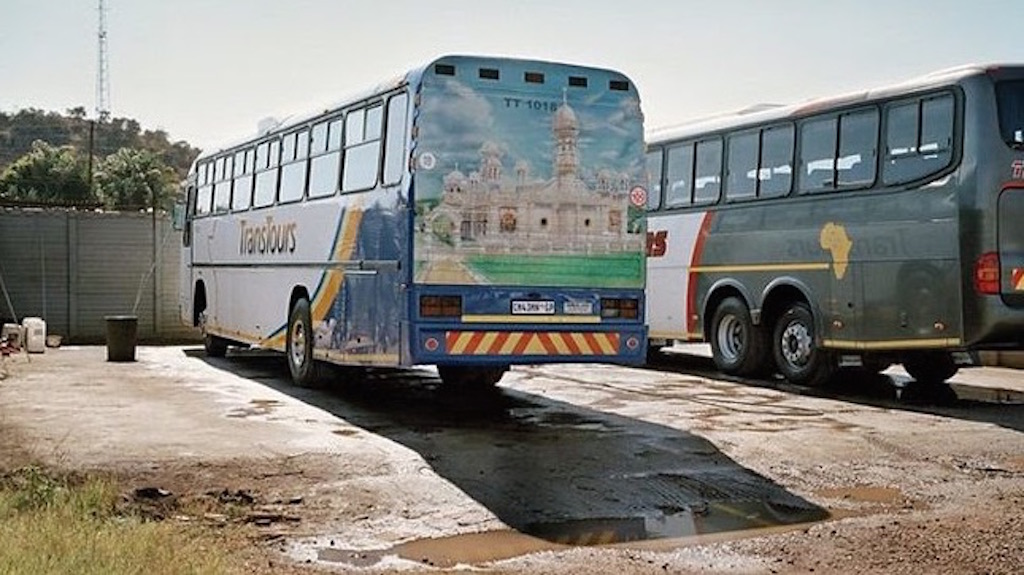 Lost City, Laudium Bus Depot © Lathigra/Sekgala 2014
A Return to Elsewhere
Joburg Photo Umbrella until 30 November
and online
A Return to Elsewhere is a collaboration between Kalpesh Lathigra (UK) and Thabiso Sekgala (SA) to develop work within communities in two primary locations, Marabastad and Laudium, in South Africa and Brighton, in the UK. Exploring understandings of belonging, histories, silences, memory and loss; it creates narratives, and raises questions, around truth and fiction and notions of connect and disconnect.
Following it's run at Brighton Photo Biennial, A Return to Elsewhere continues at Joburg Photo Umbrella until 30 November.
Even if you weren't able to visit the exhibition in person, you can now experience this extraordinary project online with a digital artwork.
http://elsewhere.thespace.org