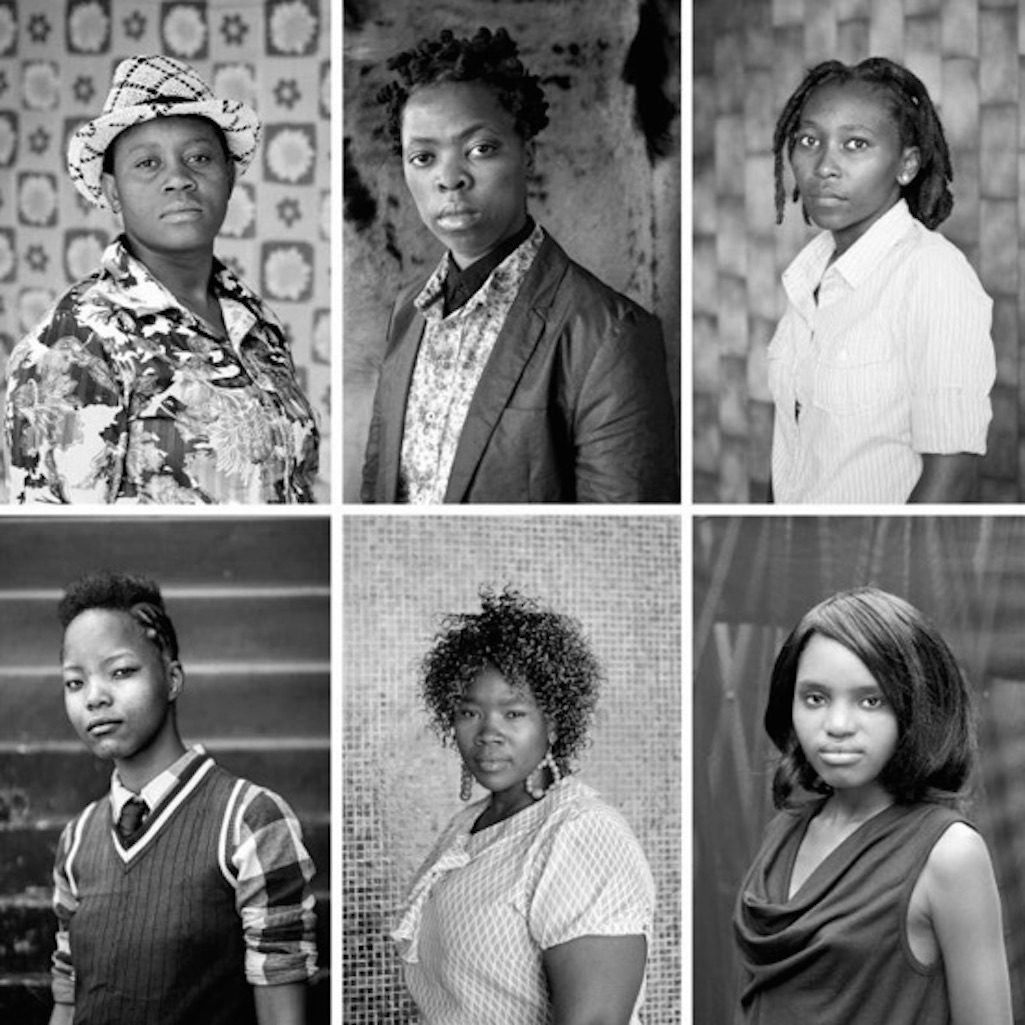 Zanele Muholi, Faces and Phases: 2006-14. Courtesy the artist and Stevenson, Cape Town and Johannesburg.
Faces and Phases: 2006-14
, Zanele Muholi embarks on a journey of visual activism to ensure black queer and transgender visibility. Despite South Africa's progressive constitution and twenty years of democracy, black lesbians and transgender men remain the targets of brutal hate crimes and so-called corrective rapes. Taken over the past eight years, the more than 250 portraits in this book present a compelling statement about the lives and struggles of these individuals. They also comprise an unprecedented and invaluable archive: marking, mapping, and preserving an often-invisible community for posterity.
Accompanying her vivid portraits,
Faces and Phases
presents a series of moving testimonies by queer women and transmen who intimately engage with this long-term project. In poems and memoirs, Muholi's subjects describe the struggle to live a life of freedom in a social climate where being oneself can incite violence and abuse. With an essay by Gabeba Baderoon, as well as an extensive historical timeline tracking the oppression of gays and lesbians in Africa from the 1700s to today,
Faces and Phases
makes an extraordinary statement about resilience and solidarity.
On Monday, November 17, Zanele Muholi will also give a talk at The Museum of Modern Art with the actress Nomonde Mbusi, a participant in
Faces and Phases
. For more information, click http://www.moma.org/visit/calendar/events/22387">here.
Zanele Muholi was born in 1972 in Umlazi township in Durban, South Africa. She lives in Johannesburg. Muholi studied at the Market Photo Workshop in Newtown, Johannesburg, and received an MFA in Documentary Media from Ryerson University in Toronto. In 2009, she founded Inkanyiso, an organization that deals with visual arts, activism, media, and advocacy. The winner of numerous awards, Muholi's work has been featured in exhibitions including the 55th Venice Biennale, Documenta 13, the 29th São Paulo Biennal, and at institutions such as The V&A Museum; The San Francisco Museum of Modern Art; The Wits Art Museum, Johannesburg; The Menil Collection; and The Walther Collection in New York and Neu-Ulm, Germany. Her award-winning documentary, Difficult Love, has been screened at festivals around the world. Zanele Muholi: Isibonelo/Evidence will be presented beginning May 1, 2015 at the Elizabeth A. Sackler Center for Feminist Art at the Brooklyn Museum.