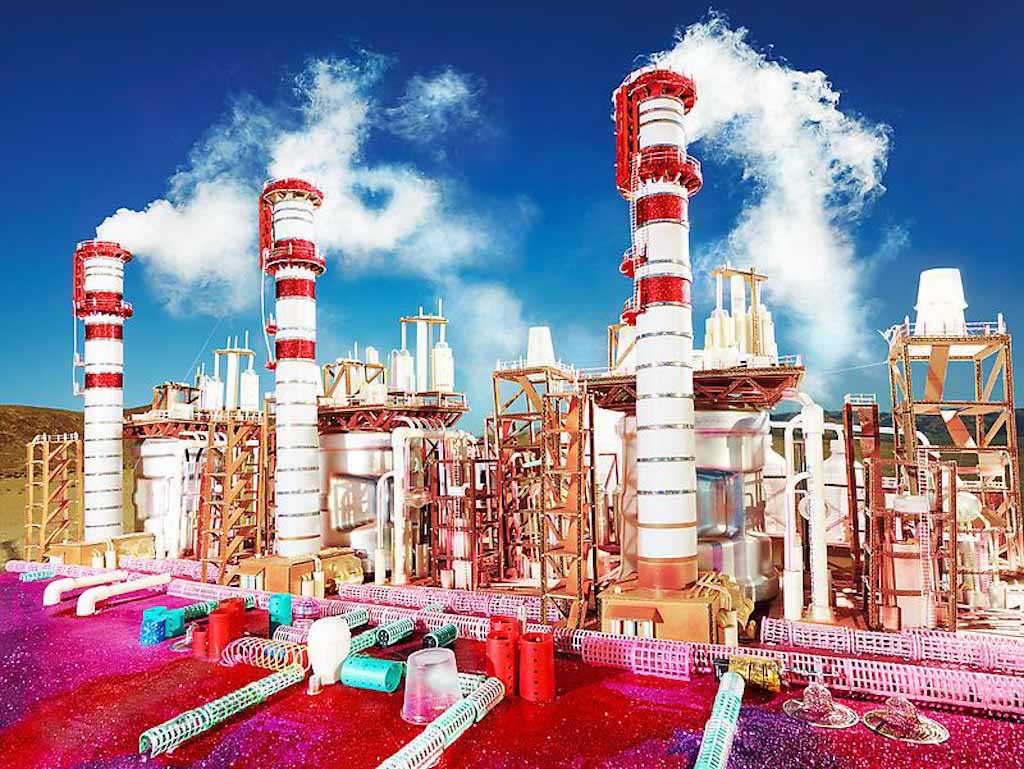 © David Lachapelle
Expositions du 30/10/2014 au 20/12/2014 Terminé
Galerie Daniel Templon 30 rue Beaubourg 75003 Paris France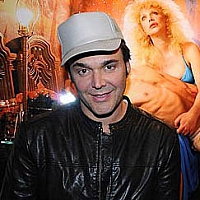 American photographer David LaChapelle is returning to Galerie Daniel Templon with a striking exhibition centring on industrial landscapes. Known internationally for his fashion images and celebrity portraits, the artist has decided to put the light on his artistic and experimental practice. The LAND SCAPE series is based on hand-crafted scale models and explores the notion of landscape while raising questions about the environmental risks of the modern-day world.
His stunning Refineries, temples to oil drenched in saturated colours, paint an indirect portrait of a society facing the challenges caused by its consumption-obsessed lifestyle. The underside of these magical settings – made up of fossil fuel by-products such as curlers, cans and plastic objects - offers an apocalyptic vision of a system marked by the insatiability of its needs.
His Gas Stations nestle in lush vegetation, conjuring up the romantic spectacle of human architecture in the process of being swallowed up. The deliberate fragility of their cardboard structures, their isolation and their otherworldly glow all bring to mind the end of a civilisation.
David LaChapelle puts his mastery of composition and lighting to use as he combines popular culture with art history references to create a fascinating allegory of today's world.
David LaChapelle is one of the most widely published photographers of the last two decades. He has been focusing on the artistic aspect of his work since 2006. Over the last few years, his work has been displayed in numerous solo exhibitions, including at the Barbican Museum in London (2002), Palazzo Reale in Milan (2007), Musée de La Monnaie in Paris (2009) and Tel Aviv Museum of Art in Israel (2010), which named him artist of the year in 2011. His work has also been the subject of a number of major retrospectives, at the Museum of Contemporary Art Taipei (2010), Hangaram Museum in Korea (2012), Galerie Rudolfinum in Prague (2011/2012) and Fotografiska Museet in Stockholm (2012). In 2014, he took part in the Masculin-Masculin exhibition at the Musée d'Orsay in Paris. His work features in a number of international collections at art institutions including the Los Angeles County Museum of Art, National Portrait Gallery in London and National Portrait Gallery in Washington DC.