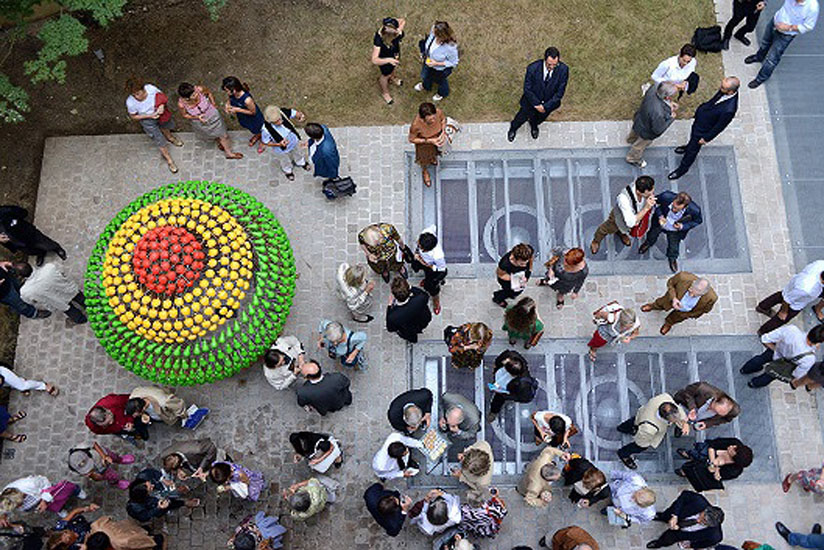 Expositions du 21/10/2014 au 20/12/2014 Terminé
Fondation Calouste Gulbenkian 39 Bd de la Tour-Maubourg 75 007 Paris France
The exhibition Horizons presents the work of 12 young European photographers who have been invited to focus on the "new social" within the framework of the second edition of the European Photo Exhibition Award. Highlighted by several recent analyses, this "new social" stems from the fragmentation of spaces and public discourses and the rise of new kinds of social tension. Accordingly, the 12 artists participating in this prize explore themes related to this emerging social landscape and reveal significant changes in the areas of cultural identity, lifestyle, communication, territory, and politics. Through urban landscapes, photojournalism, reportage, portraiture, and staging, these photographers have each interpreted the subject in their own way while remaining profoundly marked by their cultures. When these works are placed alongside each other, a vision emerges from them of the social realities of various European countries: young people in search of work, the homeless, demonstrations. Nevertheless, the exhibition Horizons is not content to dwell on the direct or indirect consequences of an economic and political crisis but aims to take a fresh look at social norms and values and invites spectators to imagine their future in the new European societies.
The EPEA (European Photo Exhibition Award) is a project that is co-organised by four European foundations: the Fondazione Banca del Monte di Lucca (Italy), the Fundação Calouste Gulbenkian (Portugal/France), the Institusjonen Fritt Ord (Norway) and the Körber-Stiftung (Germany). Its aim is to shed light on the young generation of photographers in Europe and to set up an intra-European dialogue around topical subjects.
The photographs will be shown between 2014 in 2015 in several exhibition spaces, including the most renowned venues in Oslo, Lucca, Paris and Hamburg. They will also be featured at photography festivals.