In a series of black and white images of the German landscape made between 1987 and 1997, Michael Schmidt has forged a new pictorial language to deconstruct the world he observes. Concerned with light and form, Schmidt's images contain a wealth of silver tones, a spectrum of rich greys which evolve from light to dark in mystical, imperceptible gradients. But the black and white filter is also a tool that allows Schmidt to neutralise the world, impeding the subjective perception of his viewer. It is through his editorial process, a process of montage, that Schmidt constructs an interior dialect, fashioning a self-contained world within the linear sequence of the book.
ALP (signed)
by Olaf Unverzart
Text: Tom Dauer, Sophia Greiff
Publisher: Prestel
192 pages
Pictures: 90 colour illustrations
Year: 2014
ISBN: 978-3-7913-4995-4
Price: 55 €
Comments: 24 x 30,5 cm, german and english, hardcover.
Serious Alpine photography began in the middle of the 19thcentury by photographers who lugged large plate cameras into inaccessible regions to produce some of the most spectacular images of their time. Nearly two hundred years later, Olaf Unverzart has photographed the Alps and given them a 21st century perspective. Disappearing glaciers, the steeply inclined asphalt roads of the Tour de France, machinery crushed by avalanches, or huge cement fortifications imbedded in rock and defying nature—Unverzart's large-format images focus on the marks humankind leaves behind when attempting to master nature. He also documents nature's own power—in the form of avalanches and mudflows—when it overcomes these misguided efforts. Much more than another collection of nature photographs, this volume is a powerful reminder of the ramifications of human intervention toward Earth's most majestic features—a story told without ideology or didactics, through the eyes of a keen and hopeful observer.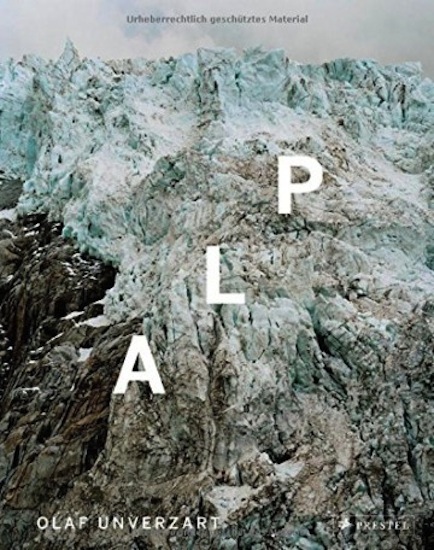 HONG KONG INFORMAL SEATING ARRANGEMENTS (signed)
by Michael Wolf
Publisher: peperoni books
80 pages
Pictures: color
Year: 2014
ISBN: 978-3-941825-71-0
Price: 39 €
Comments: 15,5 x 21 cm, first edition of 500 copies, english, hardcover, clothbound with tipped in image
Sitting people do already for a long time. Therefore chairs have been manufactured ever since. In Hong Kong many of them end up on the street. Plastic chairs, wicker chairs, armchairs, stools, bar stools, office chairs. Old and new, whole, broken, rebuilt and repaired. Together with alienated crates, cartons, wooden blocks and foam pillows they form curious roadside seating ensembles for the short relaxation or a little chat in between.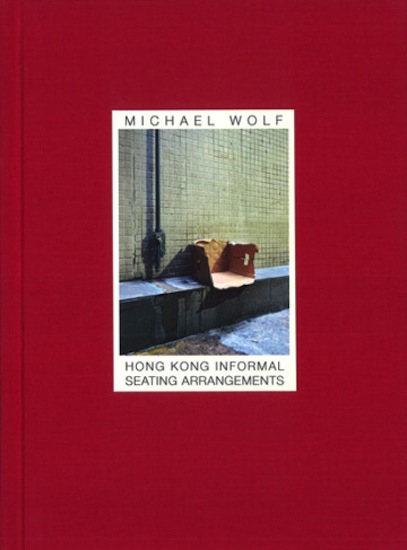 VERSUS (signed)
by David Jiminez
Publisher: RM
188 pages
Pictures: 126 black and white photographs
Year: 2014
ISBN: 9788415118909
Price: 65 €
Comments: 17 x 22,5 cm, hardcover, 2 volumes held together by papersleeve
Fourteen years after the publication of Infinito, Editorial RM presents versus, a new photobook project by David Jiménez (b. 1970, in Seville), which originated around the time of the first book and has slowly matured in the course of all these years.
The book consists of two volumes, one white and one black, which complement each other and are interconnected by subtle visual resonances, creating an indivisible unity. The core of the project is precisely this network of flashes of light out of darkness, which trace a way bifurcating into two parallel paths. It is the imaginary space opened up between these paths that reveals the true meaning of the journey on which the reader has been invited.
Although the book contains images taken over twenty years in nineteen different countries, all of them belong to the same territory, halfway between the real and the imaginary, that abstract universe in which the author customarily works. Deliberately freed of narrative lines, the images explore the limits of visual perception and transport us to an uncertain region in which we only have our intuition to guide us.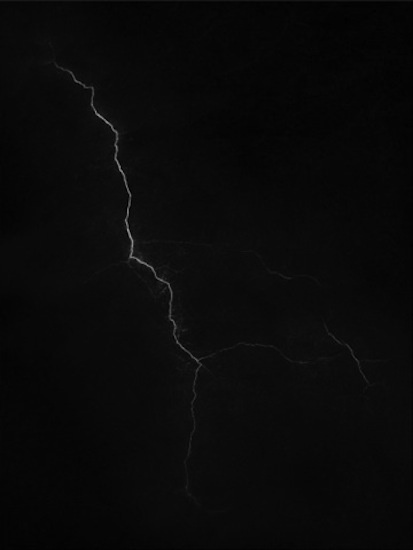 SUDDEN FLOWERS (signed + print)
by Eric Gottesman
Text: Eric Gottesman
Publisher: Fishbar
144 pages
Pictures: black and white illustrations
Year: 2014
Price: 69 €
Comments: 23 x 28,5 cm, english, hardcover, unique handmade envelope fixed with yellow elastic, everyone is different
"We make pictures based on our dreams, our future and our past." -- Sudden Flowers
Since 1999, American artist Eric Gottesman's ongoing collaboration with Sudden Flowers, a collective of children living in Addis Ababa, has produced a body of work of profound depth and poetic lightness. In reimagining the harsh realities the children experienced on the streets and in their homes in the wake of their parents' deaths – including the trauma of grief, physical abuse and AIDS-related stigma – the young collective and Gottesman probed the possibilities of image making as a tool for self-expression, healing and teaching others. The Polaroid camera and peel-away negatives provided tools for recreating and alleviating the children's deeply painful injuries. Working together, Sudden Flowers and Gottesman ultimately discovered that photography could be a medium to express their resilience and hunger for life. Over the 15-year span of the work, Sudden Flowers and Gottesman produced exhibitions, short films and installations in Africa, the United States and Europe. Now, in Sudden Flowers, the work of the entire project comes together for the first time in a book.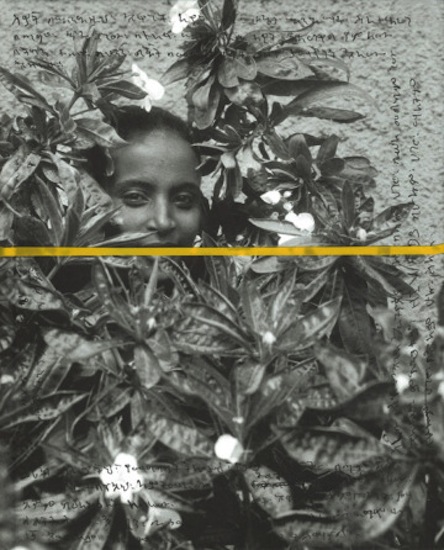 BOIKO - COLLECTOR'S EDITION (signed + print)
by Jan Brykczynski
Text: Taras Prokhasko
Publisher: selfpublished
96 pages
Pictures: 37
Year: March 2014
Price: 120 €
Comments: limited collector's edition of 50 books plus print. The print motif can be chosen among 5 pictures. Book: approx. 23 x 21 cm. hardbound cover around the book closed with a magnet, design by Ania Nalecka / Tapir Book Design, photo editing: Rafal Milach, Eric Vroons.
"Those Boikos are the most mysterious tribe to be found the length and breadth of the Carpathians. No-one else is quite so troublesome. The Boikos are a little mute. They are incapable of talking about themselves. They, like Germans, don't call themselves Boikos. They consider 'Boiko' an insult. They call themselves: Verkhovynians, Rusyns, Galicians, but not Boikos. The might agree to the word 'Boikivshchyna', to describe where they live; but then they don't even know the limits of their own territories.
Where the Boikos came from, what the name means, who they are when they almost don't exist – these are the essential problems facing intellectuals of all types, including those who've left the Boikos and made a name for themselves; but they're not important for the Boikos. They are so vivid, when you are among them, yet become slippery, like their waters, when you try to somehow define them.
(…) you can't get by without Boikos if you're making a film about old times, whether it's the middle ages or the middle of the twentieth century. All the same, their faces are not from around here. And neither is their way of life. In each detail one detects more of past centuries than present fashions. They have so many objects and gestures that have disappeared everywhere else, and they have so little of all that is already everywhere."
Taras Prokhas'ko, transl. Uilleam Blacker
A Boiko village in the Ukrainian Carpathian Mountains fit my idea of the rural life in its primal form perfectly. I found myself in a world where the events have magical causes, where white magic confronts black magic and good struggles with evil - in a world I knew only from the fairy tales I was told as a child.
Jan Brykczynski is a member of the Sputnik Photos collective.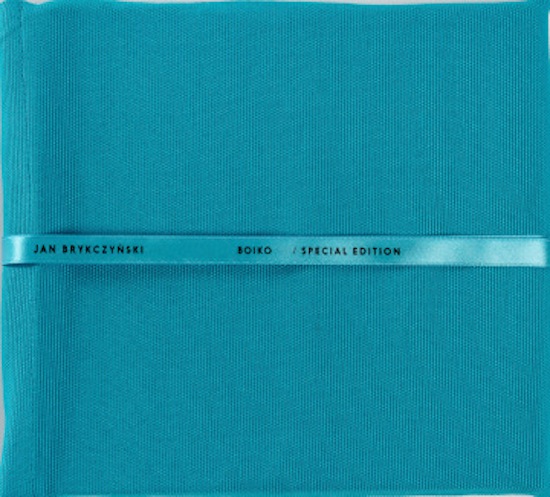 NOT NIGATA (signed)
by Andrew Phelps
Text: Andrew Phelps
Publisher: Kehrer
72 pages
Pictures: 36 colour illustrations
Year: 2009
ISBN: 978-3-86828-081-4
Price: 42 €
Comments: 28,5 x 28,5 cm, english and japanese, hardcover, clothbound with tipped in image
»When traveling in a foreign place, I tend to be fascinated with both the exotic and the mundane. The two are often one and the same, especially in a place where the gap between old and new is astronomical. But what does it mean to photograph with the pretense of documentation? I find it is easy to get caught up in chasing an illusion of what I think a place should look like; preconceptions are powerful and the quest to understand a place often leads to a greater misunderstanding. The best I can do is tell the story of my traveling and responding visually to a place I don't necessarily understand. It is the story of not understanding Niigata.«
Earlier this year, Andrew Phelps was comissioned to take photographs in Japan's Niigata Prefecture for the »European Eyes on Japan Festival.« The volume Not Niigata presents the artist's selection from the hundreds of images he brought back from his trip.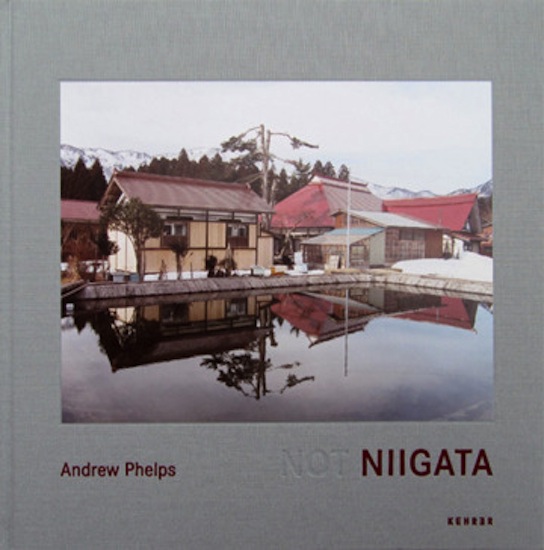 GYPSIES (rare)
by Josef Koudelka
Text: Rune Hassner
Publisher: Hasselblad Center
32 pages
Pictures: black and white illustrations throughout
Year: 1992
Price: 125 €
Comments: 22 x 24 cm, english, soft cover, catalogue with selected bibliography. first edition, first printing. condition: very good.
"Josef Koudelka is one of the great photographers of our time. During his years of travel, he has described human conditions in many countries in his images, e.g. the everyday life of gypsies, their festivities and their cultural heritage. His photo essays are characterized by strict form and a poetic vision. They also express a strong human commitment and a socio-documentary realism."
In 1992 Josef Koudelka was chosen recipient of the Hasselblad Prize. This catalogue was published on the occasion of the parallel exhibition at the Hasselblad Center from 28 August to 25 October 1992.
The photographs were taken mostly in the separated gypsy settlements in East Slovakia during the period 1962 - 1968.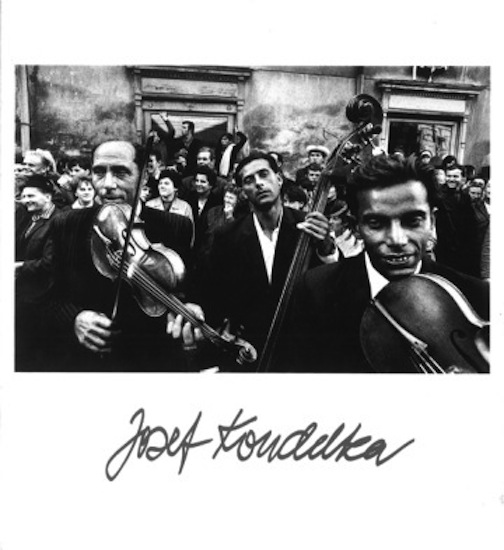 LAND WITHOUT PAST (signed)
by Philipp Ebeling
Text: Philipp Ebeling
Publisher: Fishbar
80 pages
Pictures: black and white and colour illustrations
Year: 2014
ISBN: 9780956995940
Price: 52 €
Comments: 25 x 28 cm, english, hardcover with screenprinted dustjacket and photo corners, every book comes with an original photograph (10 x 10 cm) held by photo corners on the back cover, limited edition of 700 copies.
His first book is a deeply personal photographic essay on growing up in a small village in the north of Germany and a meditation on the relationship contemporary Germany has with its past. Documenting the quiet, precise way in which people conduct their lives, the obsession with making everything new and the almost fearsome stability Ebeling takes us into the life of a hard-working German village. In 'Land without Past' contemporary portraits of family and firends are interwoven with images of everyday life in the village from the war years, bridging a gap in personal history.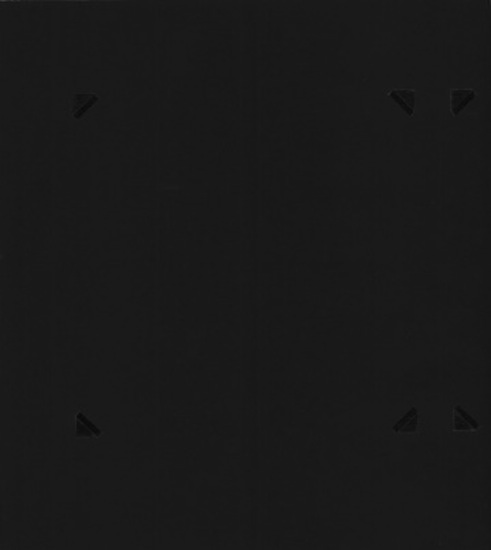 ZINE COLLECTION No 17: RELIEFS (signed + print)
by Agne
Publisher: Editions Bessard
38 pages
Pictures: black and white illustrations throughout, one color print
Year: September 2014
ISBN: 9791091406154
Price: 44 €
Comments: 10 x 13 cm, signed + color print by the artist, limited edition of 250 copies
Zine Collection no. 17 "Reliefs" by the artist Agne. A limited edition of 250 copies with a signed c-print by the artist on Kodak Paper. Overing over left overs. This is the word we use to refer to the waste of a meal: what's left and what has to be collected. These "leftovers" are, etymologically speaking, what is left when the meal is over. So, day after day, over and over, methodically, obsessively, Agne hovers around and picks up the clues of her culinary lifestyle: cherry stalks, nutshells, banana skins, the occasional thyme leaf surviving a stew, an ice cream wrapping or a cork from a bottle of wine. This list could seem entomological, even a bit "police enquiry" style.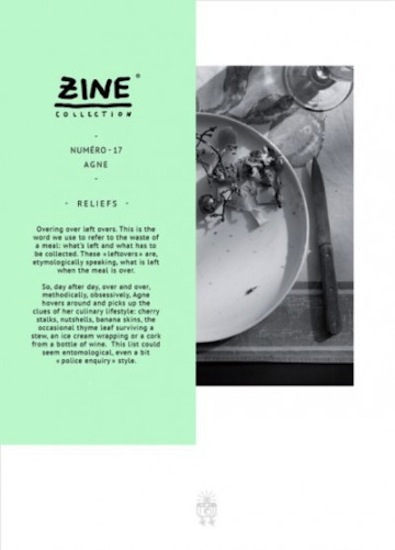 ZINE COLLECTION No 18: REVES DES FEMMES (signed + print)
By Renée Jacobs
Publisher: Editions Bessard
38 pages
Pictures: black and white illustrations throughout, one color picture and one color print
Year: August 2014
ISBN: 9791091406260
Price: 44 €
Comments: 18 cm x 25 cm signed color picture by the artist, limited edition of 250 copies
Zine Collection no. 18 "Reves de Femmes" by the artist Renée Jacobs. A limited edition of 250 copies with a signed c-print by the artist on Kodak Paper.
Renée Jacobs' work is the result of a very personal vision and interpretation of women. The female form is her intimate sketchpad. Life is a dream and Renée treats us to exquisite images that are a magical feast for the eyes of the beholder. You open this intimate volume and almost feel you are intruding. You are walking past an open door and witnessing beauty unfolding without the subject being aware you are looking in. Apparitions and fantasies, their story is left to our imagination.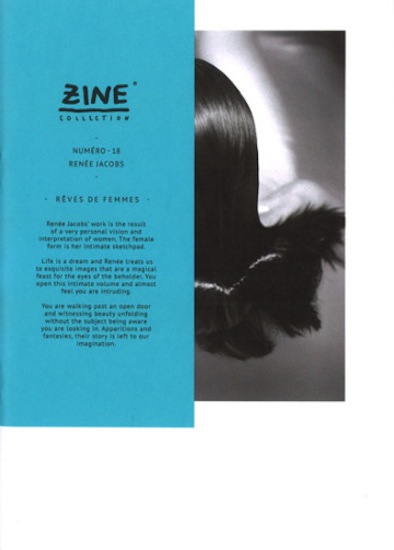 BACK TO THE FUTURE
by Irina Werning
Publisher: selfpublished
Year: 2014
ISBN: 978-987-33-5158-7
Price: 85 €
Comments: limited edition of 500, hardbound with linen cover.
I love old photos. I admit being a nosey photographer. As soon as I step into someone else's house, I start sniffing for them. I like to imagine how people would feel and look like if they were to reenact them today… Four years ago, I decided to actually do this. The journey includes 32 countries and lots of memories.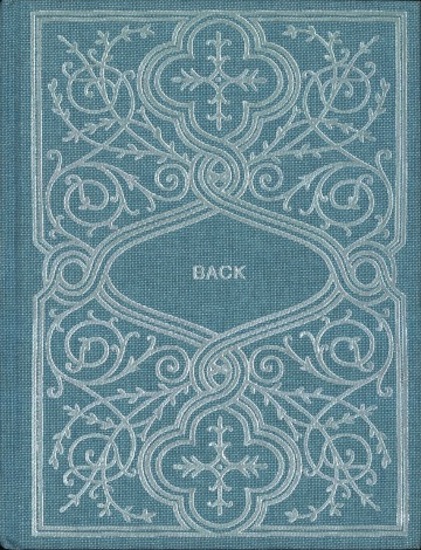 FRIDA BY ISHIUCHI (signed)
by Miyako Ishiuchi
Text: Carlos Phillips, Masaru Susaki, Hilda Trujillo, Circe Henestrosa, Gannit Ankori, Ishiuchi Miyako
Publisher: RM / Museo Frida Kahlo
114 pages
Pictures: 113 colour illustrations
Year: 2013
ISBN: 9788415118695
Price: 48 €
Comments: 21,5 x 29 cm, english, hardcover
Frida by Ishiuchi (2013) is the first ever photographic documentation of Mexican artist Frida Kahlo's archive of dresses and personal belongings. Portrayed by Japanese artist Miyako Ishiuchi, the book gives an intimate view of Ishiuchi's very personal take on Kahlo's private universe. Following her acclaimed series Mother's (2005) and Hiroshima (2007), Frida Kahlo's archive presents once again the soft yet powerful style of Ishiuchi, transforming still, quotidian objects into rich evocations of memories and lives. As a female artist looking at the wardrobe of another female artist, Ishiuchi reveals an intuitive poetry of what it is to dress and how these items are worn. A very special and unique documentation of Kahlo's archive is presented by Miyako Ishiuchi in this unforgettable book, Frida by Ishiuchi.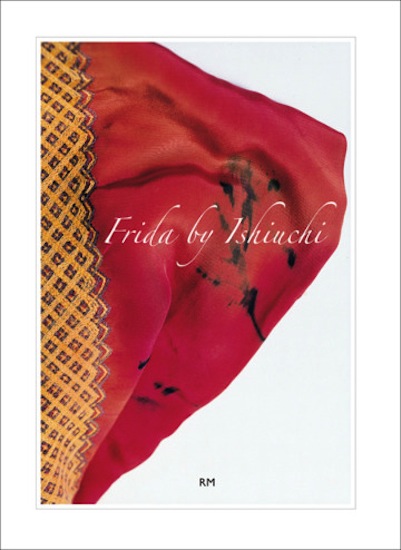 CARPOOLERS (signed)
by Alejandro Cartagena
Photographs: Alejandro Cartagena
Text: Jessica McDonald (English)
Publisher: selfpublished
112 pages
Pictures: 110
Year: 2014
ISBN: 9780692226605
Price: 65 €
Alejandro Cartajena's new book Carpoolers asks us to consider the political and economic structures that move energy, labor, and wealth throughout Mexico. Conceptualized as one layer of a lifelong project, Cartagena's carpoolers series makes visible one more space between major points in the urban power grid.
"Car Poolers is a project that continues my visual research on how the Mexican suburbs impact the landscape, the city and its inhabitants. I´ve been shooting the project for a year on Monterey's highway 85 going south bound to one of the richest cities in Latin America, San Pedro Garza Garcia, one of the nine cities that form the Metropolitan area. I shoot from a pedestrian overpass that looks over the cars coming out of a small tunnel and "predict" which trucks might have people in the back. These images present a not-so-subtle observation of overgrowth issues in Mexico; where suburbs are being built in far away lands, far from the urban centers, causing greater commutes and consumption of gas."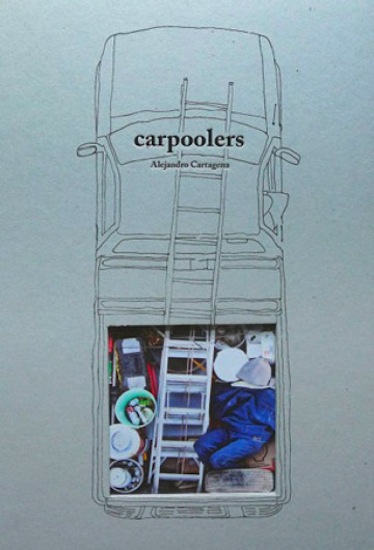 ROTE DISTEL
by Davide Monteleone
Text: Davide Monteleone and Lucia Sgueglia
Publisher: Kehrer
128 pages
Pictures: 70 colour illustrations
Year: 2012
ISBN: 978-3-86828-294-8
Price: 36 €
Comments: 18 x 24 cm, german, hardcover
"...eradicate the red thistle to destroy the idea of freedom in each Russian soul." Leo Tolstoy in his last novel "Hadji Murat", 1901
The red thistle is the symbol used by the Caucasian freedom fighters and hence stands for independence and freedom in a region that has been hotly contested for centuries. In early 2008 Davide Monteleone embarked on a long journey through the North Caucasus. His goal was to explore with his camera how people can live in a place where human rights violations, ethnic conflicts, suicide bombings and other extreme situations have become the order of the day. What he found were people suspended in a state of waiting, hoping for change, for democracy, for modernity and, more than anything, for normality. Looking at Monteleone's photographs, the viewer has the feeling that they show a pause in the midst of events that may at any moment turn out for the good, or descend into catastrophe.
Davide Monteleone (b. 1974 in Potenza, Italy) studied photography and journalism before working as Moscow-based correspondent for major international newspapers. His work has won the World Press Photo, the Emerging Photographer Grant of the Magnum Foundation, the Freelens Award, the Aftermath Project Grant and the European Publishers Award.