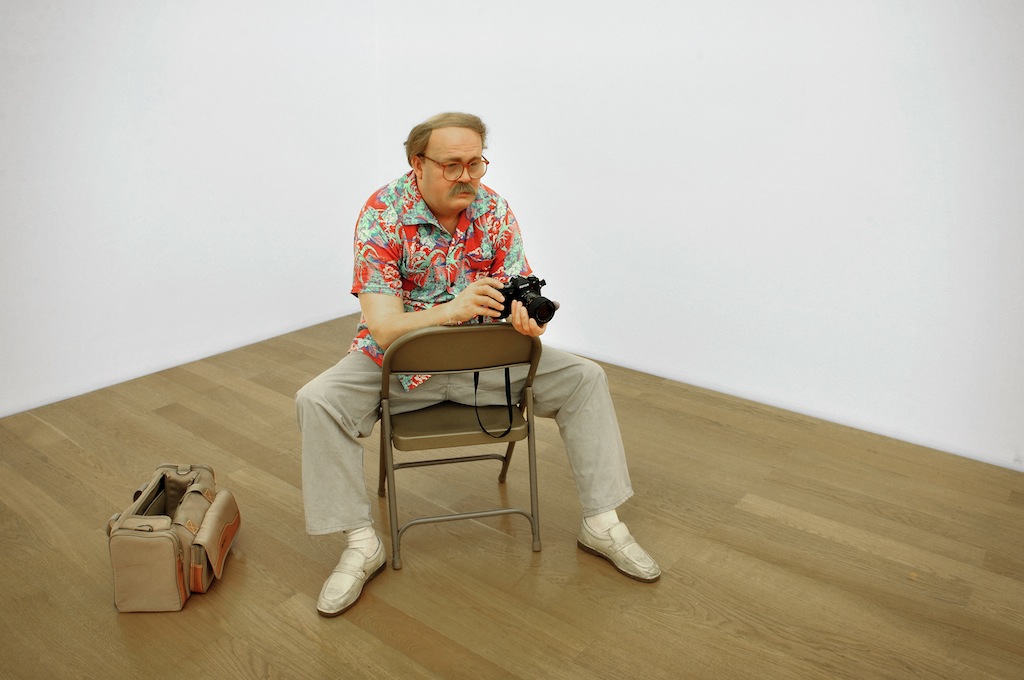 Duane Hanson, Man with Camera, 1991, exhibition view Kunstmuseum Liechtenstein, photo: Ines Agostinelli © Kunstmuseum Liechtenstein  
Expositions du 16/5/2014 au 31/8/2014 Terminé
Kunstmuseum Liechtenstein Städtle 32 9490 Vaduz Liechtenstein
The exhibition Lens-Based Sculpture shows the relation between sculpture and photography for the first time from the perspective of the history of sculpture. The two hundred works by more than seventy international artists show how modern sculpture detached itself from the millennia-old principle of statuary sculpture and evolved into a new artistic praxis in which the whole of reality with its diverse tactile, spatial, and media-related phenomena is sculptural material. The camera serves as sculpture's primary tool, as a sketchbook and facilitator for spatial and structural representation in mass and form.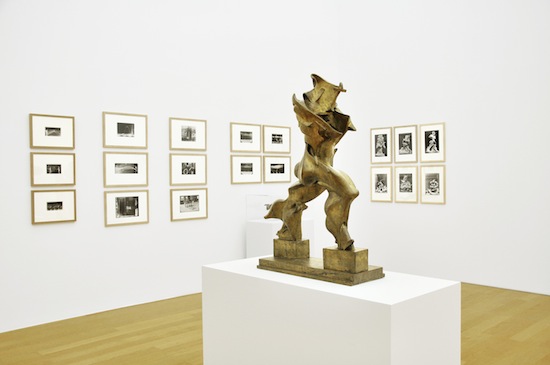 Exhibition view Kunstmuseum Liechtenstein, photo: Ines Agostinelli © Kunstmuseum Liechtenstein
Along with works by Umberto Boccioni, Marcel Duchamp, and Raymond Duchamp-Villon that mark the point of departure for Lens-Based Sculpture, works created since the 1960s form the core of the exhibition. The exhibits range from hyperrealistic to immaterial sculpture, from sculptural spatial installations to fictitious sculpture, from performative sculpture to preserving traces, and to photomedia investigations in the form of sculptural apparatus. Works by Tony Cragg, VALIE EXPORT, Gilbert & George, Duane Hanson, Rebecca Horn, Joan Jonas, Edmund Kuppel, Ron Mueck, Bruce Nauman, Giuseppe Penone, Roman Signer, Kiki Smith, and other artists show the degree to which photography and film have expanded sculptural work in the direction of new experimental and social contexts.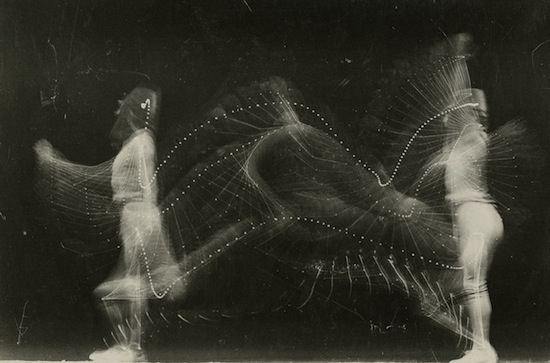 © Georges Demenÿ, Saut en longueur sans élan, ca. 1906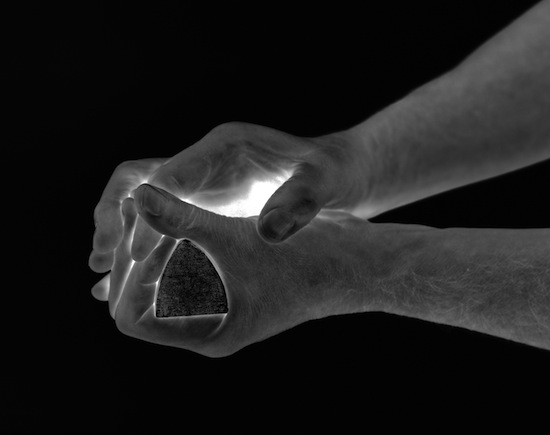 Giuseppe Penone, Geometria nelle mani – 4 aprile, 2004 (Detail), Konrad Fischer Galerie, Düsseldorf/Berlin, Foto © Archivio Penone, © 2014, ProLitteris, Zürich
In Lens-Based Sculpture, curated by Bogomir Ecker, Raimund Kummer, Friedemann Malsch, and Herbert Molderings, artists and art scholars jointly develop unaccustomed forms of presentation.
Thus, Marcel Duchamp's Porte Gradiva (1937) is shown in its original form—as a traversable doorway. The sculptors Bogomir Ecker and Raimund Kummer also integrate two conceptual spaces: like an archive, densely stocked with multimedia exhibits, they open up additional insights into the complex artistic research on the phenomena of Lens-Based Sculpture.
A German-English catalogue will be published with texts by Michel Frizot, Ursula Frohne, Friedemann Malsch, Herbert Molderings, Dietmar Rübel, and Annette Tietenberg, with a pictorial essay by Bogomir Ecker and Raimund Kummer.
The exhibition is a coproduction of Akademie der Künste, Berlin, and Kunstmuseum Liechtenstein.