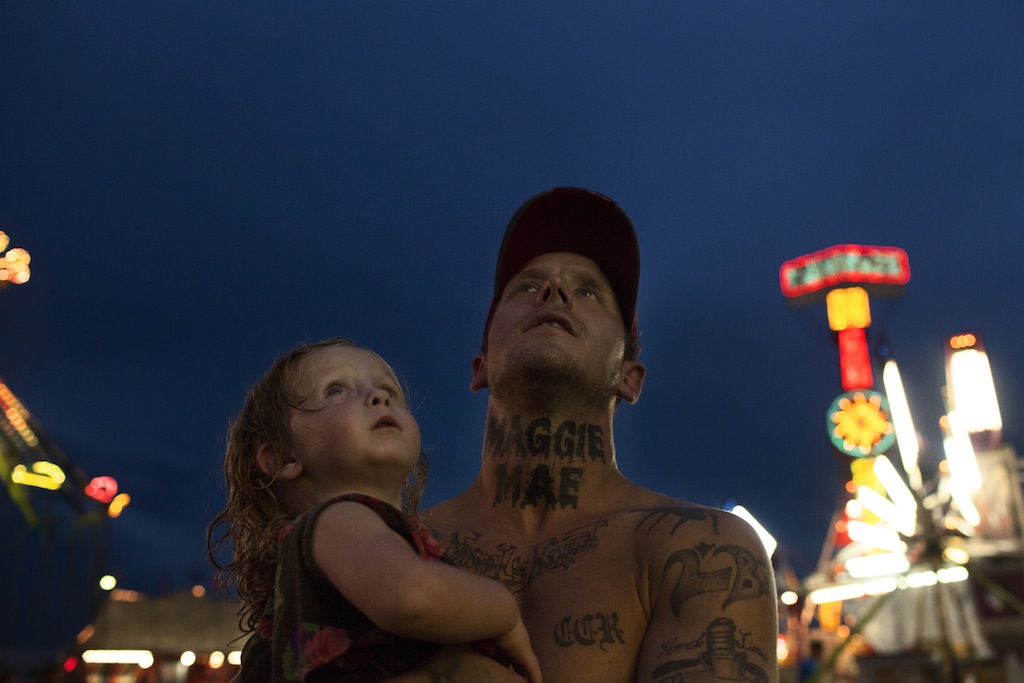 © Sara Naomi Lewkowicz
• American photographer Sara Naomi Lewkowicz wins L'Iris d'or and $25, 000 prize
• Professional category winners announced
• Chen Li, China, named Open Photographer of the Year
• Mary Ellen Mark receives Outstanding Contribution to Photography award
• British student wins Student Focus and German photographer collects Youth Award
• Winners of KKF Book Awards for Best Photography and Moving Image Books revealed

Thirty-­one year­‐old American photographer Sara Naomi Lewkowicz is tonight announced as the winner of the 2014 L'Iris d'Or, Sony World Photography Awards Photographer of the Year. Beating over 139,554 entries from 166 countries, this represents the highest number of entries in the awards' seven year history. The photographer collected her award - Sony digital imaging equipment and $25, 000 (USD) prize money - at the 2014 Sony World Photography Awards Gala Ceremony held in London.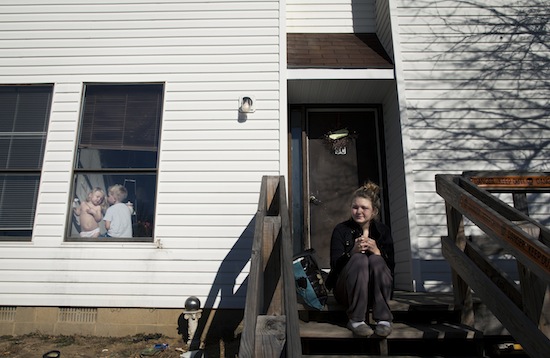 © Sara Naomi Lewkowicz

The judges voted unanimously for Lewkowicz's hard-hitting series, «Shane and Maggie», - an intimate examination of domestic violence as a process - as this year's winner. Through her project, Lewkowicz seeks to take a deeper, unflinching look at domestic abuse as a process as opposed to a single incident.
She examines how a pattern of abuse develops and eventually crests, as well as its short and long-term after-effects on victims, their families, and their abusers. The story is inescapable ; horrific and tender, fierce and unfathomable, luridly colored.

Talking about her win, Lewkowicz comments : « I'm completely stunned ; there was such extraordinarily strong work, I figured there was no way I would win - I was just excited to receive one award ! I am completely overwhelmed ».

Talking about the winning series, jury chair, V.M. Hunt commented : « Vibrating colour, crackling dramatic and full of impact, intimate and unsettlingly provocative »
Sara Lewkowicz is a native New Yorker pursuing a master's degree in visual communication from Ohio University in Athens. She received her bachelor's degree in journalism from the University of North Carolina. Her work has been published in publications such as Time Magazine, Stern and Days Japan. She has won several grants and awards, including the 2013 Alexia Student Grant, first place in the Contemporary Issues Category for World Press Photo and the 2013 Ville de Perpignan Remi Ochlick Award. She has been named the 2013 College Photographer of the Year by COPY and other awards and honors include POYi, Days Japan, the World Report Award by Festival for Ethical Photography in Italy and numerous others.
Chosen by our esteemed Honorary Judging Committee, the L'Iris d'Or - our most distinguished award - is presented to one single photographer whose work represents the pinnacle of the entries received. The photographer is chosen from within the first place winner of all the professional categories. The L'Iris d'OR winning series of work, alongside those of the other winners announced tonight at the awards, will be displayed as part of the 2014 Sony World Photography Awards Exhibition at Somerset House from 1-18 May. The images will also published in the 2014 edition of the Sony World Photography Awards book.

Open Photographer of the Year - Chen Li, China
Chinese amateur photographer Chen Li was announced ad the Open Photographer of the Year at this year's Awards. Chen Li's winning image, "Rain in an ancient town", was selected from over 65,000 entries from across the world in a competition that sought to find the world's single best image taken by an amateur photographer or photography enthusiast. Chen Li who lives in Fenghuand County, Hunan Province, has been amateur photographer for over 30 years.
Professional category winners and finalists
The winners, plus the 2nd and 3rd placed photographers of the Professional Competition, were also revealed at the awards ceremony. The Professional winners were flown to London to collect their award.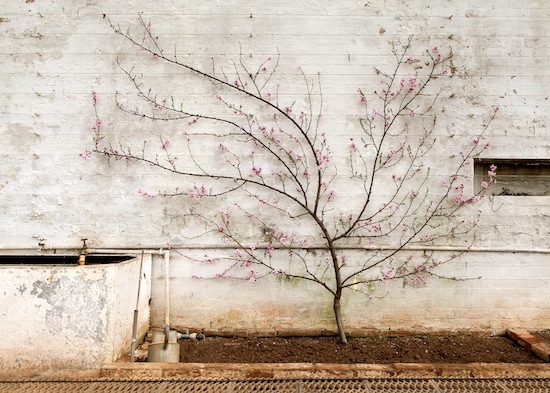 © Amanda Harman

The winning series of works showcase the very best in international contemporary photography - from still life and architectural images forcing the viewer to find something surprising within the everyday - to witty images of wet dogs. The winners are :

• Architecture : Ludovic Maillard, France
• Arts and Culture : Viviana Peretti, Italy
• Campaign : Spencer Murphy, UK
• Conceptual : Thomas Brummett, US
• Contemporary Issues : Sara Naomi Lewkowicz, US
• Current Affairs : Guy Martin, UK
• Landscape : Roi Greenberg, Israel
• Lifestyle : Myriam Meloni, Israel
• Nature & Wildlife : Michael Nichols, US
• People : Mario Wezel, Germany
• Portraiture : Sophie Gamand, France
• Sport : Salvatore Di Gregorio, Italy
• Still Life : Amanda Harman, UK
• Travel : Ricardo Teles, Brazil

The full list of winning, 2nd and 3rd place photographers are in the notes to editors.
© Ricardo Teles


Outstanding Contribution to Photography - Mary Ellen Mark
Iconic American photographer Mary Ellen Mark was awarded the Outstanding Contribution to Photography Award.

Mary Ellen Mark is recognized as one as the world's most influential photographers, and her work has become the benchmark for excellence in the field of documentary photography. Starting off as a freelance photographer, often working on film sets, Mark's career has spanned four decades and seen her travel extensively. Her work is characterized by a constant vision to make pictures that reflect a high degree of humanism and to capture and acknowledge people on the edges of society.

To mark the award, a special retrospective of Mark's work will be shown at Somesert House from 1-18 May as part of the 2014 Sony World Photography Awards Exhibition. A further selection of images will be published in the 2014 edition of the Sony World Photography Awards winners' book. The Outstanding Contirbution Award has previously been awarded to William Eggleston, William Klein, Eve Arnold, Bruce Davidson, Marc Riboud and Phil Stern.

Student Focus Photographer of the Year - Scarlet Evans, UK

British photographer Scarlet Evans, who competed for the Student Focus Photographer of the Year title on behalf of her university, Central Saint Martins College of Art and Design, UK, was announced as the winner and presented with $35,000 worth of Sony Digital imaging equipment for her university. The Student Focus Award is one of the largest international programs for photography students. Involving 230 educational institutions worldwide, its aim is to support and inspire the future generation of photographers.

Youth Photographer of the Year - Paulina Metzscher, Germany
A stunning image of a young girl on a night train in China secured nineteen year-old Paulina Metzscher the title of Youth Photographer of the Year. Metzscher's image was whose as the single best photograph taken by a photographer under the age of 20.

2014 Kraszna-Krausz Book Awards winners

The Kraszna-Krausz Book Awards are a proud partner of the Sony World Photography Awards. Two stunning books share the award's $10,000 prize for the best photography and the best moving image books of the year. This year's winners are :

• Best Photography Book Award : "Sergio Larrain : Vagabond Photographer" by Agnès Sire and Gonzalo Leiva Quijada (Thames and Hudson)
• Best Moving Image Book Award : "Charles Urban : Pioneering the Non-Fiction Film in Britain and America 1897-1925" by Luke McKernan (University of Exeter Press)


The Kraszna-Krausz Foundation also presented Philippa Brewster, Senior Editor, Visual Culture at I.B. Tauris, with the Outstanding Contribution to Publishing Award in recognition of her long-standing dedication to, and impact on, the visual publishing industry.
2014, Sony World Photography Exhibition

All the winning series, together with work by shortlisted photographers of the 2014 Sony World Photography Awards, will be on display at Somerset House in London from 1-18 May as part of the 2014 Sony World Photography Awards Exhibition. The exhibition also includes a special curation of work by iconic American Photographer Mary Ellen Mark, recipient of the Outstanding Contribution to Photography Award.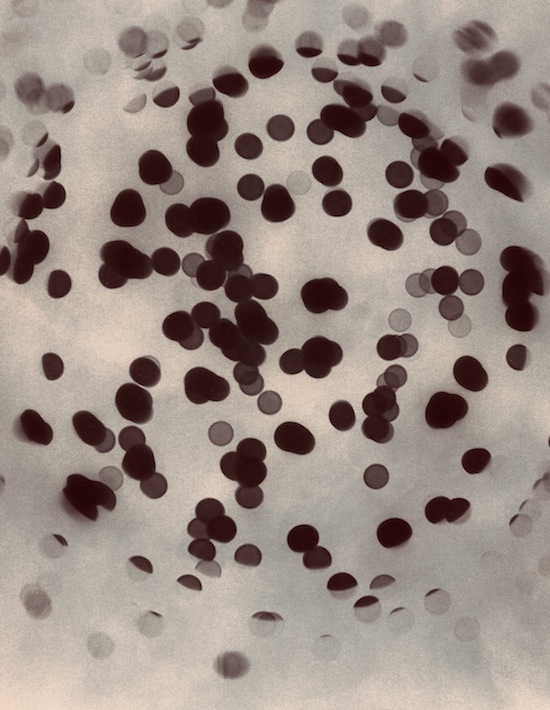 © Thomas Brummett