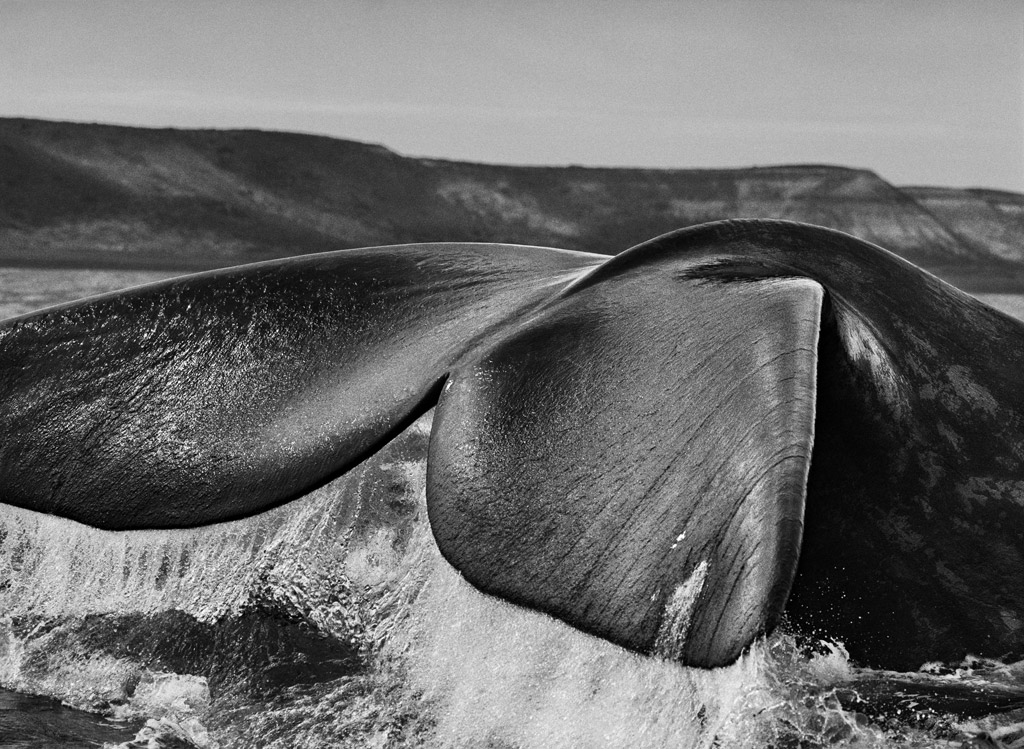 Valdés Peninsula, Argentina, 2004. © Sebastiao Salgado / Amazonas Images. Courtesy by National Museum of Singapore.
Expositions du 26/04/2014 au 27/7/2014 Terminé
National Museum of Singapore 93 Stamford Road 178897 Singapore Singapour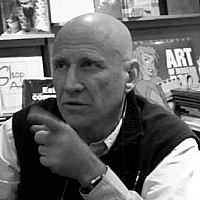 For the first time in Asia, the National Museum of Singapore is proud to present Genesis, an exhibition showcasing 245 black and white images of our planet by world renowned photographer, Sebastião Salgado, designed and curated by Lélia Wanick Salgado.
This exhibition is a culmination of Salgado's photographic works taken at over 30 different destinations from 2004 to 2011. Dramatic, moving and grand, Salgado's photographs present powerful images of our fragile planet and the intricate association between Man, animal and the environment that we all have a duty to protect.
The exhibition is presented through five geographic sections: the South of the Planet, Natural Sanctuaries, Africa, the North of the Planet and, Amazonia and the Pantanal in Brazil's Mato Grosso. Visitors will journey to beautiful rugged landscapes, seascapes and gain insight into the extraordinary wildlife and tribes found in the far corners of the world.
Genesis is set to follow in the lines of previous photography exhibitions held at the National Museum of Singapore, including Doubleness: Photography of Chang Chien-Chi (2009) and Abbas: 45 Years of Photography (2011), that continues to reflect the museum's vision of presenting history and culture through the medium of photography.
About the photographer
Sebastião Salgado was born on 8 February 1944 in Aimorés, Minas Gerais, Brazil. He lives in Paris, France.
Having previously worked as an economist, Salgado began his career as a professional photographer in 1973 in Paris, working with the photo agencies Sygma, Gamma, and Magnum Photos until 1994, when he and Lélia Wanick Salgado, his wife, formed Amazonas images, an organisation created exclusively for his work.
Salgado has travelled to over 100 countries for his photographic projects. Most of these works have appeared in numerous print publications and presented in books such as Other Americas and Sahel-l'Homme en Détresse(1986), An Uncertain Grace (1990), Workers (1993), Terra (1997), Migrations and Portraits (2000), and Africa (2007). Touring exhibitions of this work have been, and continue to be, presented throughout the world in leading museums and galleries.
In 2004, Salgado began the Genesis project, aiming at presenting the unblemished face of nature and humanity. Genesis consists of a series of landscape and wildlife photographs, as well as photographs of human communities that continue to live in accordance with their ancestral traditions and cultures. This body of work was conceived as a potential path to humanity's rediscovery of itself in nature.
Two books Genesis, published by TASCHEN, with an international distribution, in six languages, were launched in 2013 to complement the touring exhibition.
Since the 1990's, Salgado and Lélia have also worked on the restoration of a part of the Atlantic Forest in Brazil. They succeeded in turning the area into a nature reserve in 1998 and created the Instituto Terra an environmental non-governmental organisation (NGO) dedicated to a mission of reforestation, conservation and education.
Salgado has been awarded numerous major photographic prizes in recognition of his accomplishments. He is also a UNICEF Goodwill Ambassador, and an honorary member of the Academy of Arts and Sciences in the United States.