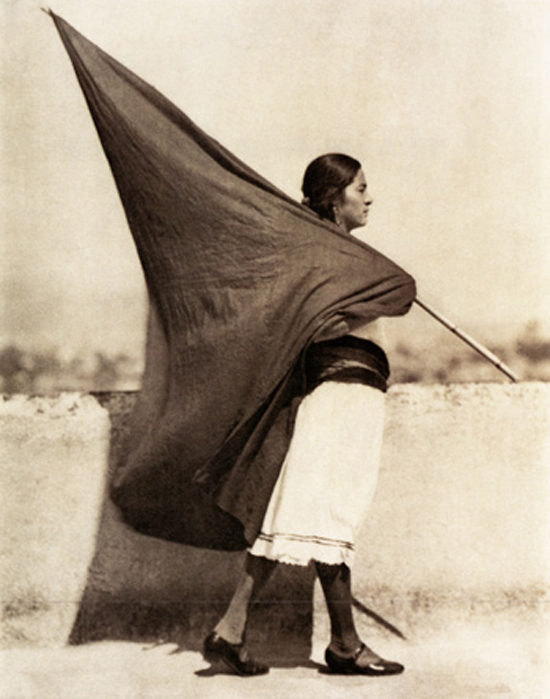 Expositions du 28/2/2014 au 25/5/2014 Terminé

Southeast Museum of Photography 1200 W International Speedway Blvd FL32114 Daytona Beach États-Unis


This exhibition presents photographs by six of the most prominent female photographers associated with Mexico. These women are distinguished by their unique styles and their commitment to subjects of continuing relevance in Mexico. Other than Tina Modotti, who was born in Italy, and Kathy Vargas, an American of Mexican heritage, the other four women were born in Mexico. The nineteen images selected for the exhibition are only a portion of the Museum's holdings of Mexican women photographers and most have previously been exhibited at the Museum.
Tina Modotti's early platinum photographs were still-lifes, floral studies and finely composed architectural spaces. By 1927, when she joined the Communist Party, Modotti photographed bullfights, circuses and political events and started to incorporate more overt social content in her images of women, workers and indigenous peoples.
Lola Álvarez Bravo is the most prominent of the first generation of Mexican women photographers and the first to follow Modotti's lead as a freelancer. Bravo is credited with being an honest observer, empathetically training her lens on people from all walks of life. During the latter half of the twentieth century, Bravo was in great demand as a portrait photographer, and her images of the elite and cultural avant-garde comprise some of her strongest work. Establishing herself as a professional did not come easy. Early in her career Bravo stated, "I was the only woman that ran around the streets with a camera, at sports events and the Independence parades, and all the reporters made fun of me. That's how I got tough."