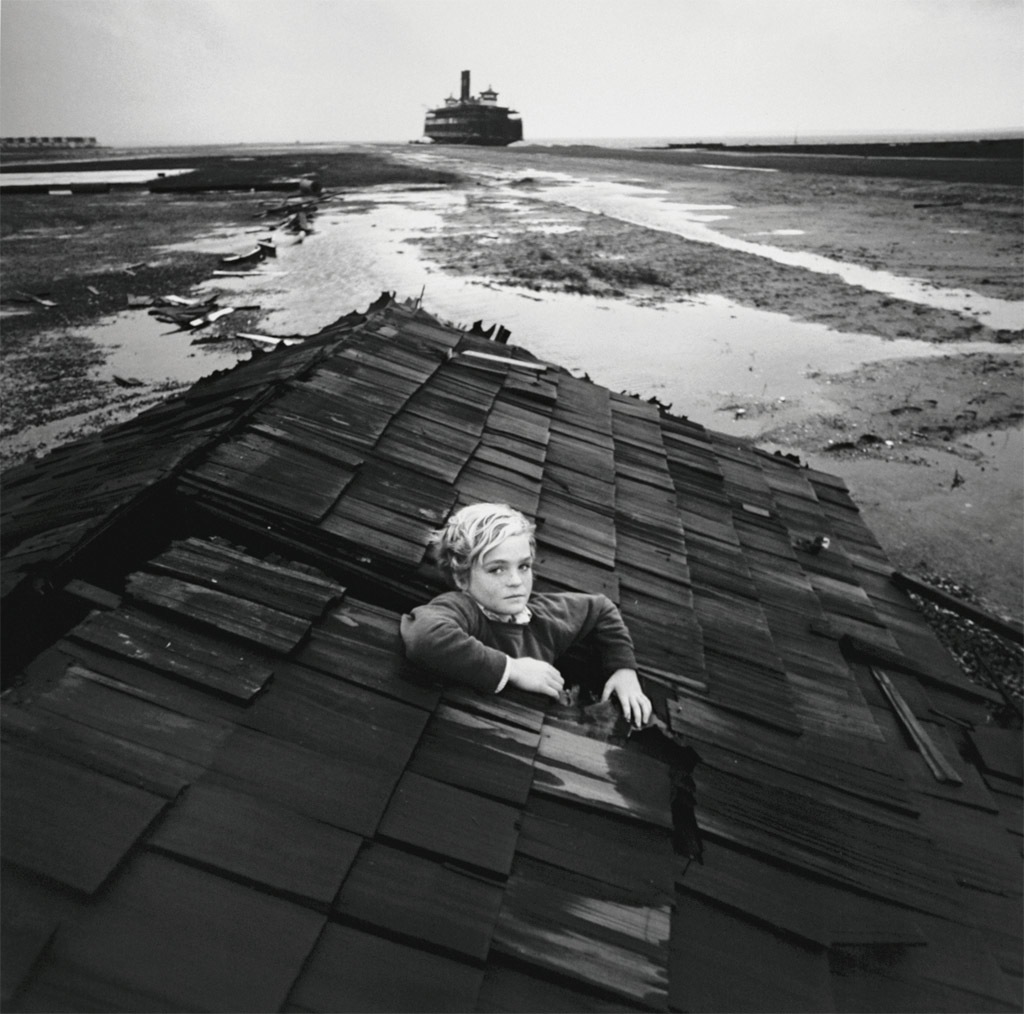 © Arthur Tress
Expositions du 10/2/2014 au 28/2/2014 Terminé
Museum of Photography Thessaloniki Warehouse A', Port of Thessaloniki 3, Navarchou Votsi str., Warehouse A', Port of Thessaloniki 3, Navarchou Votsi str. Warehous Thessaloniki Grèce
Exhibition series: Great Masters This exhibition is a selection from the oeuvre of the American artist, Arthur Tress from 1956 till 2006, and is presented for the first time in Greece in collaboration with Château d' Eau in Toulouse and Contrejour publications, as part of the museum exhibition series "Great Masters". Arthur Tress is one of the pioneers in "staged" photography and came to the forefront in the beginning of the 1970s, along with Duane Michals, Diane Arbus, Les Krims and others. He began to photograph during his adolescence and confronted photography as a means of social satire and commentary, aiming at political change. Inspired by the photographers of "social landscape" – Robert Frank, Bruce Davidson and Danny Lyons, he considered photography as a weapon to fight against injustice and inequality against racial and social minorities which he had also experienced because of his Jewish origin and sexual identity – resulting in what he called "melancholic alienation". Αfter numerous travels around the world, Arthur Tress worked as a professional photographer for magazines and newspapers. During the 1960s he focused on street photography, in the center of New York, in the suburbs, in the grey zones near the bridges that connect Brooklyn to Manhattan, while after the 1970s and onwards he worked on specific topic, often inclining towards surrealism.
Throughout his sixty year course he stood in between two worlds, which occasionally united: the real with the imaginary, the conscious with the subconscious– without fear of oscillating between the two and not belonging to any of them. In this exhibition both aspects of Tress's work unfold: one can discern the "San Francisco, 1964″ series, which were rediscovered in 2009, depicting a young man's outlook on the events taking place on the streets, the political rallies and the tension. Accordingly, the emblematic pictures representing the dream world of children, often oblique and scary and the allegorical staged photographs stand out, revealing Tress's power to disclose the imaginary and impose it as real. In this manner Tress belongs to the photographers whose life moves in parallel with their artistic practice –beyond conventions. A ceaseless artist, he has created an immense archive and has published more than twenty monographs.
This exhibition with its special writing and visual metaphors opens the Main Programme of the Museum's Photobiennale, which revolves around the topic of Logos ; it also includes a film on his work entitled "Tresspassing", directed by Raleigh Souther (duration 14:12''). Publication: "Transréalités" (Contrejours editions, with the participation of Château d' Eau, 24×32 cm, 112 pages, French-English, texts by Claude Nori, 2013). Some of the artworks may offend public sensitivity. Minors under 18 should be accompanied during their visit.
Biography
Arthur Tress (b. 1940) He was born in Brooklyn, New York. At the age of 12 Tress took his first photographs and four years later he began his first camera work as a teenager in the surreal neighborhood of Coney Island where he spent hours exploring decaying amusement parks. In 1962 he graduated Bard College, Annandale-on-Hudson, NY, B.F.A. and attended Film school, Paris (IDHEC). During the following five years he travelled through Europe, Africa, Mexico, India and Japan.
During the spring and summer of 1964 he made more than 900 negatives in San Francisco. In 1967 Tress moved to Sweden where he prepared educational filmstrips for the Stockholm Ethnographical Museum. A year later he moved back to New York with a commitment to becoming a professional photographer and the same year he had his first one-person exhibition, "Appalachia–People and Places", which was held at the Smithsonian Institute and the Sierra Gallery (New York City). The two following years he worked as a documentary photographer for V.I.S.T.A. (Volunteers in Service to America). In 1971 was one of the first artists to break away from street photography and develop a more personal vision. He produced then his first major book, "The Dream Collector". From 1975 until 1980 Tress explored his preoccupation with dreams and the unconscious in the series "Shadow", "Theater of the mind" and "Facing Up". In 1976 New York State Council on the Arts grants him for "Theater of the mind". In the series "Facing Up" (1977-1980) Tress explored gay sexuality and homoerotic fantasy life and after that he began shooting in color, creating room-sized painted sculptural installations out of found medical equipment in an abandoned hospital on New York's Welfare Island. From 1984 until 1987 Tress creates the "Hospital" series with health-related issues and death in the era of AIDS. His solo exhibition "Talisman" was presented at Photographer's Gallery, London / Museum of Modern Art, Oxford / Frankfurten Kunstverein, Frankfurt / Musée de la Photographie, Charleroi, Belgium in-between 1986-1988. In 1992 Tress moved to Cambria, California. A year later he received the United States Information Agency Grant for "Fantastic Voyage". After a decade The Corcoran Gallery of Art featured a retrospective of his work entitled "Arthur Tress: Fantastic Voyage: Photographs 1956-2000″.
In 2002 Tress returned to gelatin silver, exploring more formalist themes in the style of mid-century modernism, often combining a spontaneous shooting style with a constructivist's sense of architectural composition and abstract shape. In 2009 Tress found at his sister's San Francisco house a box of 25 mounted photographs from a show he had done in San Francisco in 1964. The rediscovery of this forgotten body of work inspired him to revisit his early negatives and create new prints. A year later Tress received the prize in the "Photography Book Now" competition of Blurb (category Fine Art), for the book: "Barcelona Unfolds" (United States). In 2012 he created the solo exhibition "San Fransisco 1964", held at San Francisco Fine Arts Museum and in 2013, "Transrealités", held at Château d'Eau, Toulouse, France. His work is in several major public collections, including the Museum of Modern Art, Metropolitan Museum of Art, George Eastman House, Centre Georges Pompidou, Los Angeles County Museum of Art, Museum of Fine Arts, Houston, Whitney Museum of American Art and Art Institute of Chicago. His work has been exhibited extensively worldwide and has been published in several monographs. His archive includes more than 700.000 negatives. www.arthurtress.com