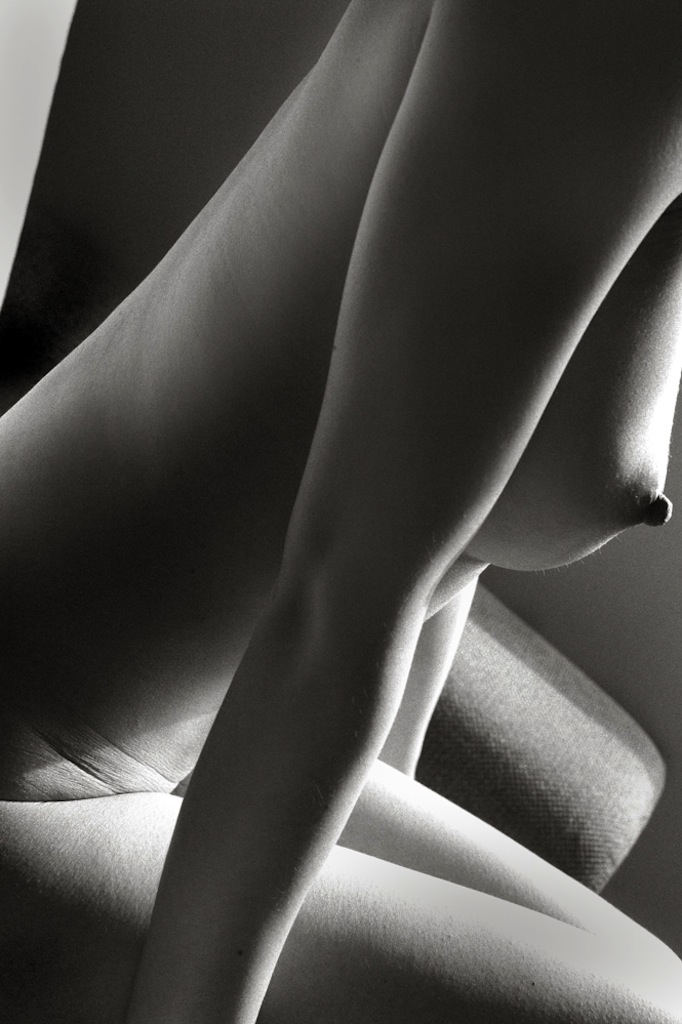 Nude, 2013 © Ralph Gibson
Expositions du 13/12/2013 au 25/1/2014 Terminé
KAHMANN Gallery Lindengracht 35 1015KB Amsterdam Pays-Bas Kahmann Gallery is proud to present the sales exhibition of the world renowned American photographer Ralph Gibson (1939, USA) as a special collaboration with Duncan Meeder, owner of Foto Henny Hoogeveen/ Leica and Transcontinenta to celebrate the launch of Gibson's latest book Mono. Kahmann Gallery will have the worldwide premiere of this exhibition, which will open on December 12 and which will travel in 2014 on to all five continents.
Ralph Gibson's love affair with Leica started in 1961 at the age of 22, when he got hold of his first Leica camera. He was already trained as a photographer in the US Navy and San Francisco Institute of Art, before working as a photojournalist. He soon abandoned this though, and started to pursue more personal projects. In 1961-62 he worked as an assistant for the legendary Dorothea Lange, before working with the equally celebrated Robert Frank on several films. Since then, he has built up on illustrious career, spanning over five decades.
For Gibson, photography isn't about capturing a special event or a certain moment, but about making the most insignificant subject into a work of art. As he says himself: '…what I wanted to do, is be able to make my perception of anything become the subject itself. And for this reason I've attempted to take pictures of simple things, you know, like a cardboard box, or a chair, or a spoon. Very humble objects. I'm not terribly drawn towards the epic event. I'd like to make something totally insignificant into an object of importance, by virtue of how photography works.' Gibson's extensive body of work is consequently filled with a wide variety of themes, but what connects all these ideas all together is a wholly personal point of view, recognizable in every single photograph, be it a corner of a table or a nude portrait.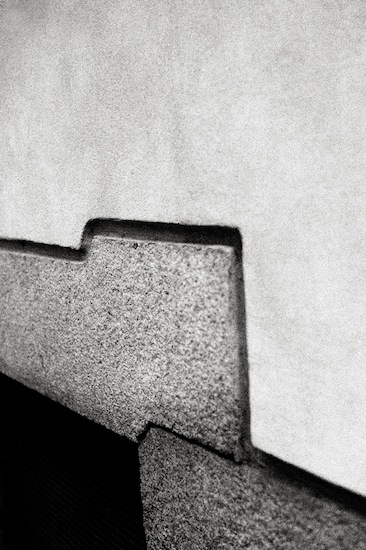 Milan, Wall, 2013 © Ralph Gibson
Gibson is a prolific producer of photo books and has produced forty monographs to date. His work has been included in the collections of over 150 museums, including The Museum of Modern Art in New York, The Getty Museum in Los Angeles, The Victoria & Albert in London and the Stedelijk Museum Amsterdam.
The launch of the Mono exhibition will take place at the Kahmann Gallery in Amsterdam on December 12, 2013. From here, a world tour has been scheduled that will include a show at the famous 798 art district in Beijing. All prints in the Mono exhibition will be for sale. The Mono book will also be available for the duration of the exhibition at Kahmann Gallery.
Ralph Gibson himself will be present on the opening on December 12th. For more information, press images or interview requests, please contact info@kahmanngallery.com or +31 (0)20-846 07 70.