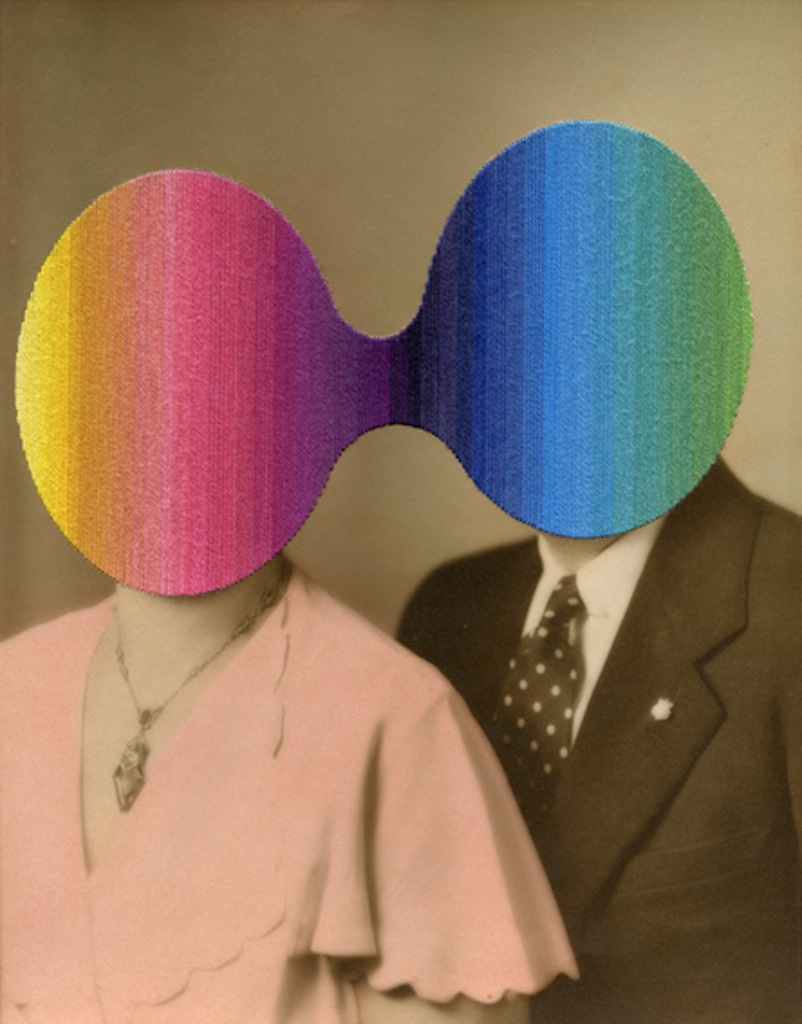 © Julie Cockburn
Expositions du 6/9/2013 au 24/1/2014 Terminé

Yossi Milo Gallery 245 Tenth Avenue 10001 New York États-Unis


Julie Cockburn - Slight Exposure
December 12, 2013 - January 25, 2014
Julie Cockburn transforms vintage photographs into meticulously constructed and psychologically charged artworks through a mix of hand-embroidery and collage techniques. Using images the artist finds in old garage sales or on the internet, Cockburn methodically alters the surface of the photograph by cutting into the surface and rearranging the pieces into new and unusual configurations or by piercing the surface of the photograph with a sewing needle to add bright blocks of color, obscuring faces of the sitter or adding magical accents to ordinary landscapes. Through this process of destruction and reconstruction, Cockburn creates unique works that project new histories and narratives into forgotten keepsakes of the past.
Julie Cockburn has exhibited throughout the United Kingdom, Europe and the United States. The artist received a B.A. in sculpture from the Central Saint Martin's College of Art and Design, London and has also studied at Chelsea College of Art and Design, London. Cockburn's work is included in a number of collections, including the Yale Center for British Art, Yale University, New Haven. A hardcover monograph entitled Conversations (2012) was published by Tycoon Books. The artist was born in 1966 in London, where she currently lives and works.
Pieter Hugo - Kin
September 6 - October 19, 2013
Pieter Hugo's new series, Kin, confronts complex issues of colonization, racial diversity and economic disparity in Hugo's homeland of South Africa. These subjects are common to the artist's past projects in Nigeria, Ghana, Liberia and Botswana; however, this time Hugo's attention is focused on his conflicted relationship with the people and environs closest to home through portraits, landscapes and still life photographs. Encompassing both intimate and broad perspectives on South Africa's post-apartheid democracy, as well as their points of intersection, Kin is the artist's effort to locate himself and his young family in a country with a fraught history and an uncertain future.
A mid-career survey of Hugo's photographs, This Must Be the Place: Selected Works 2003-2011, is traveling in Europe and is currently on view at the Ludwig Musuem, Budapest. Previous venues include the Musée de l'Elysée, Lausanne, Switzerland; Hague Museum of Photography, The Netherlands; and Fundação Calouste Gulbenkian, Lisbon. His work is held in the permanent collections of The Metropolitan Museum of Art, New York; Museum of Modern Art, New York; J. Paul Getty Museum, Los Angeles; San Francisco Museum of Modern Art; Musée de l'Elysée, Lausanne; Huis Marseille, Amsterdam; and the Victoria and Albert Museum, London, among others. The artist's books include Looking Aside: South African Studio Portraits 2003-2006 (2006) and Messina/Musina (2007) both published by Punctum; The Hyena & Other Men (2007), Nollywood (2009), Permanent Error (2011) and This Must Be the Place (2012) published by Prestel; and There's a Place in Hell for Me and My Friends (2012) published by oodee, London. Pieter Hugo was born in South Africa in 1976 and currently lives near Cape Town.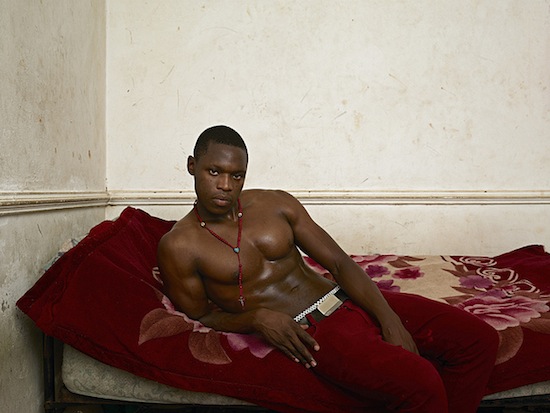 © Pieter Hugo

Simen Johan - Until the Kingdom Comes
October 24 - December 7, 2013
Simen Johan's ongoing series of photographs and sculptures, Until the Kingdom Comes, which he began in 2005, depicts a natural world that is at once familiar and otherworldly. Most, but not all of the images are intricate digital constructs containing anything from one to dozens of pictures that the artist photographed in various geographical locations. The lush but littered tropical landscape of Bali appears in a recent portrait of an orangutan; the interior of an Icelandic volcano form the setting for a gooey tar pit where Peruvian yellow hooded black birds nest; and spectacular Javan peacocks are camouflaged within a Spanish pepper tree. Each image confuses the boundaries between opposing forces such as the natural and the artificial, the beautiful and the eerie, the known and the unknown. These dynamic tensions echo the internal conflicts and contradictions inherent to human nature that fuel Johan's work. On the occasion of this new exhibition, a limited-edition artist's publication will be published and available for sale.
Solo exhibitions of Until the Kingdom Comes have been presented at the David Winton Bell Gallery of Brown University, Providence; Frist Center for the Visual Arts, Nashville; 21c Museum, Louisville; and the Pollock Gallery at Southern Methodist University, Dallas. Johan's work is held in the permanent collections of the Los Angeles County Museum of Art; Brooklyn Museum, New York; Cleveland Museum of Art; Brandts: The Museum of Photo Art, Denmark; Museum of Fine Arts, Houston; and the Denver Art Museum, among others. The artist received the Pollock-Krasner Foundation Grant in 2009 and was awarded the George A. and Eliza Gardner Howard Foundation Grant from Brown University in 2012. Simen Johan was born in Norway in 1973, raised in Sweden, and lives and works in New York City.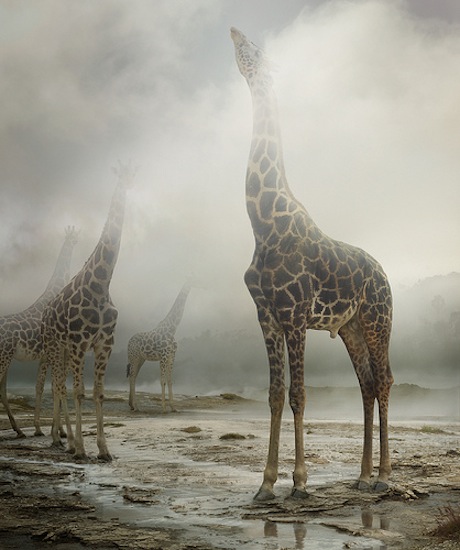 © Simen Johan