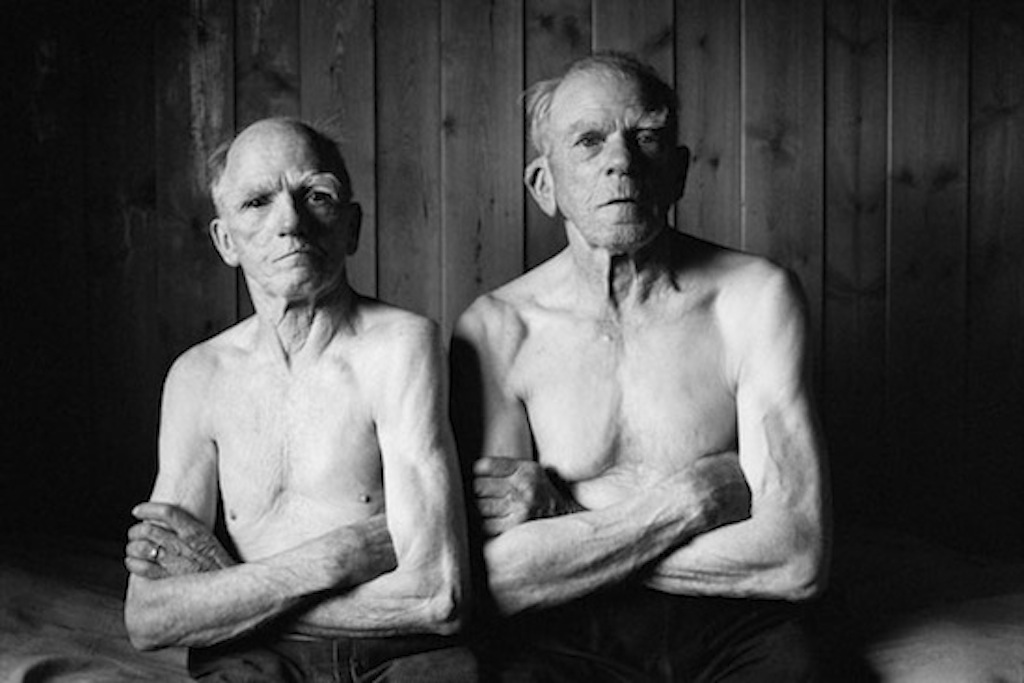 © Elin Høyland: from the series The Brothers, (2001-2009. Courtesy Elin Høyland
Expositions du 5/7/2013 au 4/8/2013 Terminé
Kunstlerhaus Bethanien Kottbusser Str. 10 10999 Berlin Allemagne
A tarantula is an arachnid from the family of wolf spiders. Signs of poisoning and St. Vitus' dance are generally attributed to the bite of the tarantula.
"Tarantel 2" seeks its quarry among a curious public, with four artistic positions that Künstlerhaus Bethanien is setting into an international context for the very first time : their pictorial reality, remarkably promising and dangerously enticing, emphasizes a feminine side. Visitors must decide for themselves whether viewing these images will have detrimental effects on them.

In a work entitled The Brothers, Elin Høyland shows photographs of brothers Harald (75) and Mathias (80) Ramen, who lived in a small house in rural Norway. She spent time with the two men, documenting their everyday routine and fixed habits for several years. Høyland pictures the unmarried men in an intimate setting and private situations – bird-watching, hiking to the nearest supermarket, or sitting on their beds. Harald, who only ever spent one night away from home – the worst night of his life, or so he says –, died of an asthma attack while shovelling snow. Mathias continued to live according to his customary routine for another three years, then moved into an old people's home and died in 2007. 
The artist is skilled at creating familiar atmospheres in her work, producing photographs reminiscent of film stills; at the same time, she captures elementary characteristics like the brothers' isolated way of life that may seem almost unimaginable in today's society.

Lucia Ganieva's work is dominated by photographic portrait series showing the people around her. Most of her works are produced in Russia, since her roots lie there and she feels a particular affinity to the Russian people and their culture. Ganieva's series Dreaming in the Land of Birches shows photographs that were taken in the Russian region of Udmurtia. The series comprises two parts: first, the artist portrays the people, villages and landscapes of the region. The population there does not adhere to the Christian faith but worships the spirits (souls) of the forests – a bond with nature that can also be found in their houses. The living rooms of the Udmurts are decorated with photo-wallpapers of fantastic images from nature, showing forests, lakes or mountains with and without animals. Ganieva makes this peculiarity into the second part of her series – Dreaming Walls. Her works convey unfamiliar, mysterious worlds to the viewer, on wallpapers but also in the idyllic surroundings in the shade of the birches.
Lucia Ganieva, born in Russia in 1968, lives and works in the Netherlands.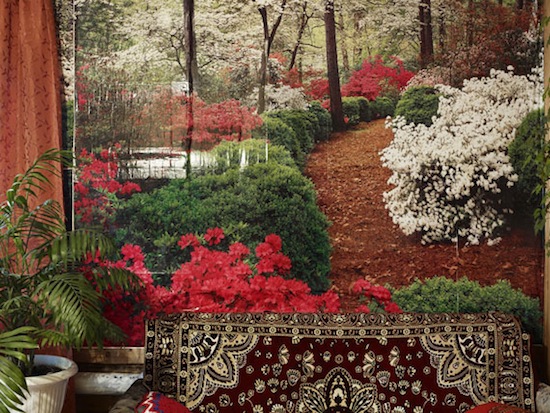 © Lucia Ganieva: from the series Dreaming Walls, 2010. Courtesy Lucia Ganieva


Vadim Gushchin's works are a constantly changing display of everyday objects such as pills, envelopes or fasteners, which the artist stages à la Malevich and subsequently photographs. He takes them out of their familiar contexts, somewhere on the journey from fabric to refuse dump – or to a museum, to the "sacred refuse dump of culture" – in Gushchin's words. Viewing his photographs may prompt individual links between the consumer and consumer goods. The artist succeeds in removing a product from an alienated production process and allowing the object to develop an individual value and a personal reference for the viewer.
Vadim Gushchin, born in Novosibirsk, Russia in 1963, lives and works in Moscow, Russia.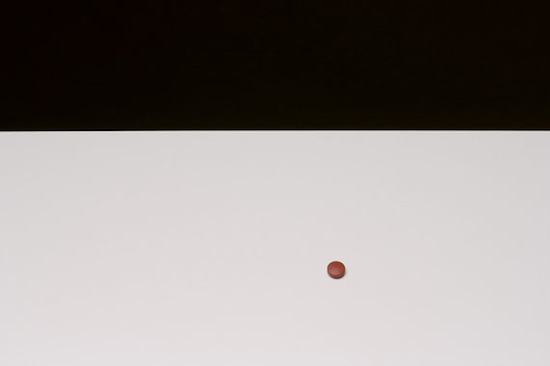 © Vadim Gushchin: Pills #3, 2013. Courtesy Vadim Gushchin


Thomas Sandberg began to take photographs in Ahrenshoop on the Baltic coast at the age of thirty. His black and white images show the picturesque village (advertising slogan: a place as pretty as a picture), in a state that no longer exists today. In this way he not only records facts but also creates views conveying a state of mind and spirit, capturing the irretrievable. Sandberg has portrayed neighbours no longer alive today or his own children when they were so small that they could hide in a cornfield. The artist proffers private memories turned into images, knowing exactly how to immerse the viewer in a scenario or a world of emotions that appears tangible. 
Thomas Sandberg, born in 1952, lives and works in Berlin. He was co-founder of the college of photography and design, "Ostkreuzschule für Fotografie und Gestaltung", where he has been director since 2005.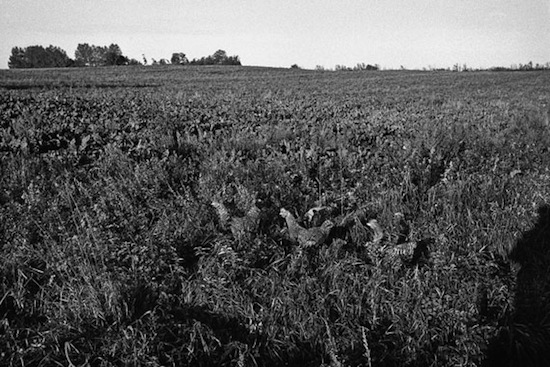 © Thomas Sandberg: Erinnerungen an Ahrenshoop, 1982. Courtesy Thomas Sandberg